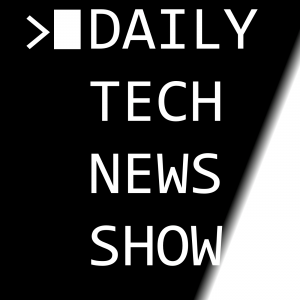 Tim Stevens joins me to talk about the tech news of the day, Ford's solar car, and auto expectations at CES.
Multiple versions (ogg, video etc.) from Archive.org.
Big thanks to Dan Lueders for the music!
Please SUBSCRIBE HERE.
Show Notes:
Laser Solar Car of the Future? BBC News reports that at CES, Ford will show off a new concept version of it's C-Max hybrid that uses solar panels on the roof to supplement charging. A lens on the roof tracks the sun and concentrates rays on the solar cells to maximize collection.
Plea Bargain: The New York Times editorial board has asked the US government to consider a plea bargain for leaker Edward Snowden.
News From You:
According to Business Insider, Rep. Steve Stockman of Texas is now taking Bitcoins for his campaign fund against Texas Senator John Cornyn. (Submitted by jjd241)
BBC News reports that the YS FAA has announced six states will host sites for testing commercial drones. Alaska, Nevada, New York, North Dakota, Texas and Virginia will host the tests for developing safety regulations. (Submitted by KAPT_Kipper)
More links from the show: 
Skype hacked:
http://arstechnica.com/security/2014/01/syrian-electronic-army-hacks-skypes-twitter-to-warn-of-ongoing-surveillance/
Snapchat, too:
http://techcrunch.com/2013/12/31/hackers-claim-to-publish-list-of-4-6m-snapchat-usernames-and-numbers/
Nest Labs valued at 2 billion after $150 million funding round:
http://recode.net/2014/01/02/nest-raising-huge-new-round-from-dst-valuing-smart-home-startup-at-upwards-of-2-billion/
CES: LG to unveil smart TV powered by WebOS:
http://arstechnica.com/gadgets/2013/12/lgs-webos-powered-smart-tv-set-to-debut-at-ces-2014/
Dark Wallet, brought to you by the creator of the 3D gun:
http://www.theverge.com/2013/10/31/5051116/3d-printed-gun-maker-cody-wilson-crowdfunding-dark-wallet
Chinese phone maker Xiaomi doubled smartphone sales in 2013
http://news.cnet.com/8301-1035_3-57616450-94/xiaomi-well-double-our-smartphone-sales-in-2014/