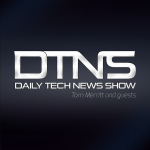 Tom chats with Jon Brodkin from Ars Technica. They'll talk a little about CES and a lot about whether AT&T's new 'subsidized data' plans break net neutrality.
Multiple versions (ogg, video etc.) from Archive.org.
Please SUBSCRIBE HERE.
Big thanks to Dan Lueders for the music and Martin Bell for the opening theme!
Big thanks to Mustafa A. from thepolarcat.com for the logo!
Thanks to our mods, Kylde, TomGehrke and scottierowland on the subreeddit
Show Notes