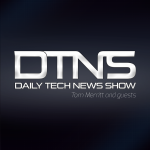 Tom chats with Nicole Lee from Engadget about the Best of CES and the new Google + email 'feature.' Plus Len Peralta joins to draw the stories!
Multiple versions (ogg, video etc.) from Archive.org.
Please SUBSCRIBE HERE.
Big thanks to Dan Lueders for the music and Martin Bell for the opening theme!
Big thanks to Mustafa A. from thepolarcat.com for the logo!
Thanks to our mods, Kylde, TomGehrke and scottierowland on the subreeddit
Show Notes
As I mentioned on the show today, next Thursday and Friday I'll be shooting season 2 of Sword and Laser's video show. So I need YOU to guest host.
Next Thursday and Friday will be special "News From You" shows. I'll still pop in with a couple late-breaking headlines but I want to hear YOUR news reports. What's the tech project you think isn't getting
enough attention? What's that point about wearables you think nobody else has mentioned? Let your voice be heard!
Here's what you do
Record your bit as an audio file LESS THAN 30 SECONDS PEOPLE, and email it to [email protected] and use the subject line NEWS FOR YOU. If we get it by 3 PM Eastern/11 AM Pacific Thursday morning, we'll consider it for that day's show. Same thing for Friday.
More show notes:
Engadget awarded the Oculus Rift VR prototype 'Crystal Cove' the official Best of CES award: The new version of the Rift reduces latency to 30-40 milliseconds and according to reports, eliminates motion blur from the 1080p display. A ton of new sensors on the outside of the headset are tracked by an external camera which means the Rift can now track the position of your body as well as your head. Still no release dates but Oculus says they're shooting for a ballpark retail price of around $300.
The US Supreme Court has granted writ of certiorari to the case 'ABC, Inc., et. al v. Aereo Inc.':  Recode reports that Justice Alito took no part in the consideration of the decision.  Aereo provides access to micro-antennae allowing subscribers to get over the air channels via the Internet. Broadcast networks believe this is an unauthorized rebroadcast. So far, Aereo has won the lower court decisions. The Supreme Court could weigh in on the matter as early as this summer.
Facebook has announced it will phase out its Sponsored Stories ad units as of April 9th,  according to The Verge.  Facebook had announced in June it would end Sponsored Stories but did not give a date. Sponsored stories let companies pay to promote your actions in your friends news feed. For instance if you checked into a coffee shop, the shop could pay to have your check-in show up as an advertisement. Facebook agreed to pay $20 million to settle a class action lawsuit brought against them because of Sponsored stories.