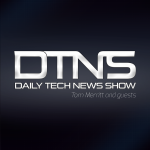 Tom's still on assignment for Sword & Laser, but his listeners fill in for him again with the "News From You." Also, Darren Kitchen  of Hak5 reports from SchmooCon 2014.
Please SUBSCRIBE HERE.
Big thanks to Dan Lueders for the music and Martin Bell for the opening theme!
Big thanks to Mustafa A. from thepolarcat.com for the logo!
Thanks to our mods, Kylde, TomGehrke and scottierowland on the subreddit
And special thanks to Katie Best and Jennie Josephson for putting these episodes together.
Show Notes
News From You:
Greg Skinner (TVsEgon) kicks of the show by sharing some thoughts on Cisco's Internet of Things  predictions.
Another listener asks a simple question about the Internet of Things: Why?
Chimaera on the BBC's report that China wants to clone all the things…starting with pigs.
Adam Paulauski has some questions about net neutrality.
EternalSword reports on the recent League of Legends and f.gwenifill DoS attacks.
Veronica Belmont reports in on a cool new rock found on Mars.  Veronica, Mars.
Steve Wooding on router vulnerabilities. Also, the port scanner.
Scott from Columbus has some thoughts on 3-D printing.
Steve for Steve's Tech News on Windows 9
Carl from New York on the logistical issues of switching from AT&T to T-Mobile.
Benjamin J on Symantec  filing a patent for protecting BitTorrent users.
Stephenater on the cloud security concerns for (non-NSA) federal workers.
An electronic voice (!) on the NSA hacking non-internet connected computers.
Nathan Lock is back with his roundup of tech news in the UK including more Smart TV advances and how technology is helping to find the happiest place in the U.K.  Hint: It's a pub.
Chase Nunes on the new Xbox One "Titanfall" Wireless Controller
Josh Page reports on the the miiPC at CES.
Rob Reed shares a Fortune article about how Uber and other companies are changing life for the cab drivers, not just the passengers.
Patrick Beja from France has some Tech Thoughts on the effects of app-centric computing.
And finally,  Russ Pitts  on Take This,  an organization that provides empathy, education and support about mental health and wellness.