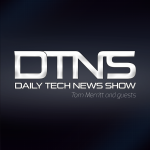 Raj Deut joins us to chat about Google's AI ambitions, and check in on the PS4 Xbox One console wars a few months later.
Multiple versions (ogg, video etc.) from Archive.org.
Please SUBSCRIBE HERE.
A special thanks to all our Patreon supporters–without you, none of this would be possible.
If you enjoy the show, please consider supporting the show here at the low, low cost of a nickel a day on Patreon. Thank you!
Big thanks to Dan Lueders for the music and Martin Bell for the opening theme!
Big thanks to Mustafa A. from thepolarcat.com for the logo!
Thanks to our mods, Kylde, TomGehrke and scottierowland on the subreddit
Show Notes
Google acquires AI company called "DeepMind"
Reuters reports Google acquired a UK company called "DeepMind" that works in artificial intelligence. According to the DeepMind website, the company wants to combine the "best techniques from machine learning and systems neuroscience to build powerful general-purpose learning algorithms." DeepMind was founded a neuroscientist and child prodigy in chess Demis Hassabis along with Shane Legg and Mustafa Suleyman.
Apple Reports Flat Earnings during Holiday Season  Apple announced it's Q1 earnings for the period ending Dec. 31 with $57.59  billion in revenue and earnings per share of $14.50.  Analysts expected $58.1 billion and $14.36.  
Federal prosecutors file criminal complaint against underground bitcoin exchange:
Ars Technica reports US Federal Prosecutors filed a criminal complaint in US Federal Court in Manhattan against two people charged with one count of conspiracy to commit money laundering and one count of operating an unlicensed money transmitting business. The two operated a company which sold bit coins for use on the now defunct Silk Road website. According to the complaint, Robert M. Faiella, 52, of Cape Coral, Florida, operated an underground Bitcoin exchange on Silk Road from 2011 to 2013 along with Charlie Shrem, 24, of New York City. Shrem is Vice President and acting CEO of BitInstant and Vice Chairman of the BitCoin Foundation.
News From You:
clemro posted a GigaOm story about Google and Samsung reaching patent peace. The two companies signed a 10-year cross-licensing deal for patents related to a broad range of technologies. Samsung also settled a court case by reaching a cross-licensing deal with Ericsson that will cost Samsung $650 million.
AllanAV posted a BitcoinBoard story about TigerDirect processing $500,000 worth of BitCoins in the first three days it began accepting the currency. More than 2500 orders were reportedly placed using BitCoin
And spsheridan passed along a BGR report highlighting a Russian blogger, Eldar Murtazin who claimed Google plans to discontinue the Nexus line of mobile devices in 2015 in favor of Google Play branded devices. Google has launched Play editions of the HTC One and Samsung Galaxy S 4 among others, but those devices, while running stock Android are still updated by the carrier. Nexus devices get updates directly from Google, and therefore are the first devices to get updates.
More links from the show:
Microsoft to rename its SkyDrive cloud storage product to OneDrive
Two Aloft hotels will begin using Bluetooth proximity keys to allow guests to unlock their hotel rooms from their cell phone
TechCrunch reports Market research from Kantar Worldpanel shows Android continues to be the most popular smartphone platform with 69.5% of sales across 12 key markets worldwide.