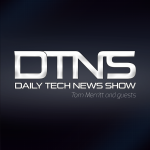 Nate Lanxon joins us to talk about the Dutch ruling against blocking The Pirate Bay as well as his road test with a 4K monitor and a Mac Pro.
Multiple versions (ogg, video etc.) from Archive.org.
Please SUBSCRIBE HERE.
A special thanks to all our Patreon supporters–without you, none of this would be possible.
If you enjoy the show, please consider supporting the show here at the low, low cost of a nickel a day on Patreon. Thank you!
Big thanks to Dan Lueders for the music and Martin Bell for the opening theme!
Big thanks to Mustafa A. from thepolarcat.com for the logo!
Thanks to our mods, Kylde, TomGehrke and scottierowland on the subreddit
Show Notes
Google Glass Explorer allows user to put Glass hardware in prescription lenses: The Verge reports Google's Glass Explorer edition, which features the ability to remove the Glass hardware and use with prescription lenses. Now Google has released four different frames designed specifically to work with Glass and accommodate corrective lenses. If you were lucky enough to be allowed to pay $1500 for Google Glass then you can now have the right to fork over an extra $225 for the frames in the "Titanium Collection" because titanium. BUT VSP, a large healthcare provider, it would cover a portion of the cost for its members and help train optometrists.
Dutch court overturns ruling requiring ISP's to block The Pirate Bay: Wired UK reports The Dutch Court of Appeals in the Hague has overturned a ruling requiring ISPs Ziggo and XS4ALL to block The Pirate Bay. The Court found that case law from the European Court of Justice holds an ISP should not be forced to take measures that are ineffective. The decision referred to two studies from the Institute for Information Law that showed no lasting effect of the block on piracy levels. The Anti-piracy group Brein which brought the case has been ordered to pay €326,000 in legal fees.
AT&T releases Q4 earnings report:  AT&T seems to have survived the T-Mobile Uncarrier onslaught nicely.  The telco posted Q4 profit of $6.9 billion on revenue of $33.2 billion and earnings per share of 53 cents beating analysts expectations of 50 cents a share and revenue of 33.1 billion.
Google launches Chrome apps for Android and IOS The Next Web reports Google today launched Chrome apps for Android and iOS. The development framework means an app can be coded ion HTML, CSS and JavaScript, then wrapped in a shell that enables them to be distributed in the Google Play or Apple App stores. This builds on the Chrome app store launched in September for Windows, Mac, and of course, ChromeOS. Also Google made their virtual lego tool, "Build with Chrome" available to everyone who has a Chrome browser.
Rovio, maker of Angry Birds, forced to state it does not share data with government spy agencies:  CNET reports Rovio, maker of the Angry Birds game, has been forced to state it "does not share data, collaborate, or collude with any government spy agencies." According to documents leaked by Edward Snowden, the NSA was collecting data from "leaky" ad networks in popular games like Angry Birds. Rovio did away it would re-evaluate its relationship with third-party networks that might be used for spying purposes.
News From You:
galadiel passed along a Verge story about new voluntary guidelines for movie trailers released by the National Association of Theatre Owners. The guidelines ask that trailers run no more than two minutes, about 30 seconds shorter than usual. The guidelines also recommend against prompting viewers to go to a website or type a code in their mobile device. Presumably that spurs people to pull out the phones they were just asked to turn off.
webitube pointed us to a Kotaku report that Nintendo would start making mini-games for phones. The post was based on a report from Japan's Nikkei referring to Satoru Iwata's willingness to use the mobile platform. Not so fast. Nintendo told Engadget, "There are no plans to offer mini-games on smartphone devices," and Nikkei was just referring to Nintendo's willingness to make use of smart devices to promote products. Ah. Lost in Translation.
And KAPT_Kipper submitted a Boing Boing article pointing to a screenshot posted on Twitter by TheBakeryLDN, of what a company sees when you log into their service using Facebook. The control panel not only offers up the usual address, email, gender type fields but also activities, political views, photos, and all those other quirky profile fields. And just to top it off, the company also gets access to your friends Facebook data too. Yay for sharing!
More links from the show:
The internet is getting faster
Charlie Shrem resigns as vice chairman of the Bitcoin Foundation.