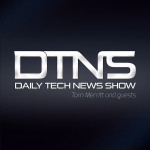 Andrea Smith joins us to lament the fate of Flappy Bird, duck drones in Dubai and get prepped for protest.
Multiple versions (ogg, video etc.) from Archive.org.
Please SUBSCRIBE HERE.
A special thanks to all our Patreon supporters–without you, none of this would be possible.
If you enjoy the show, please consider supporting the show here at the low, low cost of a nickel a day on Patreon. Thank you!
Big thanks to Dan Lueders for the music and Martin Bell for the opening theme!
Big thanks to Mustafa A. from thepolarcat.com for the logo!
Thanks to our mods, Kylde, TomGehrke and scottierowland on the subreddit
Show Notes

Developer removes Flappy Bird game from Android and iOS stores Reuters reports that Dong Nguyen removed his popular app Flappy Bird from the Android and iOS App stores, this weekend. Now that it's gone, phones with the game installed, which still works, have showed up on auction sites like eBay, some with bids in the tens of thousands of dollars. Nguyen posted on Twitter that the game's success ruined his simple life and he couldn't take it anymore. He says the removal was not about legal issues, and he would still make games.
Nokia to launch Android-based phone at Mobile World Congress Mashable passes along a Wall Street Journal report that Nokia will launch an Android-based phone later this month at Mobile World Congress. The device will not come with the Google Play app store and will target emerging markets. Microsoft is in the process of finalizing a deal to acquire Nokia's handset business which predominantly makes Windows Phones.
News From You
AllanAV posted a cleantechnica article to the subreddit. The article describes a Polish Startup producing grapheme. The startup is co-owned by mining company KGHM and the Industrial Development Agency (ARP). It uses technology developed at the Institute of Electronic Materials Technology in Warsaw. That would make the company the only one commercially producing graphene. Graphene-based devices could make a big difference in solar power and energy storage among other industries.
Kylde, our self-described Subreddit janitor, submitted an article from AndroidPolice noting T-Mobile winning its lawsuit against former suitor AT&T over the color purple. A federal court in Texas has ruled that AT&T's budget carrier AIO Wireless infringed T-Mobile's corporate trademark magenta. Aio said it was plum not magenta.
And spsheridan and habichuelacondulce both submitted articles from geek.com and geekosystem respectively, discussing a DARPA program to develop a brain implant for soldiers to help trigger memories and overcome memory loss. The device would record and stimulate brain activity.
More links from the show
HTC to focus on low-end smartphones in an effort to boost sagging profits
Huawei to show off a smartwatch at Mobile World Congress later this month
Mt. Gox bitcoin exchange still down
Microsoft opens multi-factor authentication to all Office 365 users