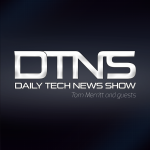 David Prager joins us as we enjoy "Today We Fight Back" "Safer Internet Day" and the idea of an airline gate agent wearing Google Glass being a first class ticket perk.
Warning: David's video mysteriously disappears 20 seconds into the show. David's video after that is replaced by YOUR IMAGINATION. Use it wisely.
Multiple versions (ogg, video etc.) from Archive.org.
Please SUBSCRIBE HERE.
A special thanks to all our Patreon supporters–without you, none of this would be possible.
If you enjoy the show, please consider supporting the show here at the low, low cost of a nickel a day on Patreon. Thank you!
Big thanks to Dan Lueders for the music and Martin Bell for the opening theme!
Big thanks to Mustafa A. from thepolarcat.com for the logo!
Thanks to our mods, Kylde, TomGehrke and scottierowland on the subreddit
Show Notes
Dong Nguyen: Flappy Bird became addictive product Forbes spoke with Flappy Bird creator Dong Nguyen and got a little more info about his reasons for removing the popular game from the app stores. Nguyen said "Flappy Bird was designed to play in a few minutes when you are relaxed. But it happened to become an addictive product. I think it has become a problem. To solve that problem, it's best to take down Flappy Bird. It's gone forever." Nguyen met a Forbes reporter at a hotel in Hanoi after meeting with Vietnam's Deputy Prime Minister Duc Dam. Nguyen also said he will continue to develop games and he does not plan to remove his other games, some of which are also highly ranked.
The internet fights back against surveillance: A broad coalition of organizations, companies, and individuals joined together today to take a stance against unwarranted mass spying—over 6,000 websites have demanded reform. Some links:
https://www.eff.org/deeplinks/2014/02/today-we-fight-back-against-mass-surveillance
https://necessaryandproportionate.org/take-action/EFF
http://thenextweb.com/insider/2014/02/11/microsoft-google-and-twitter-mark-safer-internet-day-with-privacy-awareness-initiatives/#!vhUn0
News From You
spsheridan submitted a GigaOm story about HP deciding its time to start paying for firmware upgrades. In an HP Blog post Monday, ZDNet's Ed Bott noticed that starting Feb. 19 HP says it will "provide firmware updates through the HP Support Center only to customers with a valid warranty, Care Pack Service or support agreement." Everybody else has to pay. The new policy applies to ProLiant system ROM and CPLD firmware. Security patches will remain free, as will upgrades to HP's iLO server management, I/O and controller firmware.
And oh what a little competition can do. jaymz668 pointed us to this Ars Technica story about San Marcos, Texas-based Grande bringing GigaBit Internet to western parts of Austin, Texas this week, several months ahead of AT&T and Google Fiber. Grande's President Matt Murphy told the Austin American-Statesman that the service will cost $65 per month with no contract required.
More links from the show
Lithium Technologies will acquire Klout, the ranker of popularity on the Internet
Google and Foxconn discuss building robotic manufacturing technologies
Yahoo acqui-hires company that makes Days App
Verizon says they are not throttling Netflix
Hackers launch DDoS attacks across the Bitcoin eco-system in an effort to exploit the software vulnerability known as "transaction malleability"
Two competing wireless charging standards agree to join forces