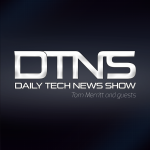 Don Reisinger joins us to talk about the Comcast-Time Warner Cable merger and the new Xbox One remote. Guess which one he likes? That may be a trick question.
Multiple versions (ogg, video etc.) from Archive.org.
Please SUBSCRIBE HERE.
A special thanks to all our Patreon supporters–without you, none of this would be possible.
If you enjoy the show, please consider supporting the show here at the low, low cost of a nickel a day on Patreon. Thank you!
Big thanks to Dan Lueders for the music and Martin Bell for the opening theme!
Big thanks to Mustafa A. from thepolarcat.com for the logo!
Thanks to our mods, Kylde, TomGehrke and scottierowland on the subreddit
Show Notes
Comcast, Time Warner Cable agree to merge, deal must receive regulatory approval from FCC & DOJ:  Bloomberg reports Comcast has agreed to acquire Time Warner Cable for $45.2 billion in stock, combining the two largest cable television and Internet companies in the US. TWC stock holders will receive 2.875 shares of Comcast for each TWC share they hold, valuing TWC shares at $158.82. Charter Communications had been attempting to acquire Time Warner Cable, with Comcast's help but talks broke down. The acquisition would give Comcast 30 million total customers, just under 30% of the US market and operations in New York City and Los Angeles. The merger must receive regulatory approval from the FCC and US Department of Justice, neither a foregone conclusion. There is no breakup penalty if the deal does not go through.
Facebook to allow users to choose genders other than male and female:  Reuters reports Facebook is letting users choose genders other than male and female when they create or edit their profiles.  Members in the US can choose male, female or the new 'custom' option. The custom option allows the user to select from 10 different gender identifications, including transgender, intersex, and fluid. Users can also restrict who can see their gender selection and choose to be referred to by the pronoun their instead of his or her.
Hyperlinks allowed. Whew.  PC World reports the Court of Justice of the European Union ruled Thursday that a website does not require authorization to link to a freely accessible copyright work, even if they Frame it so it looks like its on their site not the works. The CJEU provided the advice to the Court of Appeal in Svea, Sweden, regarding a case where journalists complained their articles were linked to from Retriever Sverige in a way that made them look like they were on Retriever's site.
News From You
Maurice from Easy New Orleans, sent in this story from the Kansas City Star about Mason Wild who used the Johnson County library's 3-D printer to make a hand for nine-year-old family friend, Matthew. Such a hand would normally cost around $18,000. Instead, Wild used a freely available design from Ivan Owen and South African woodworker Richard Van As, 8 hours of time on the library's printer and $60 worth of materials. Boom. Hand.
cosmicvibes pointed us to a TechCrunch article on Google and VMWare's partnership to allow Chromebook users to access Windows app and the Windows desktop on their Chrome machines. While this kind of access to virtual machines already exists for ChromeOS, the partnership will provide a secure enterprise-ready way to do it.
AllanAV posted a Futureistech post describing how physicists have produced nanoribbons of graphene — single-atom-thick carbon — that conduct electrons without resistance at room temperature. The international researchers measured ballistic transport that exceeded theoretical limits by a factor of ten. Good know for potential graphene-based electronics that could greatly outperform silicon-based devices.
And habichuelacondulce submitted this Register article that the Chinese Jade Rabbit lunar explorer, thought to be dead after an emergency shutdown has started to receive signals normally again. However it's still troubled by a mechanical control abnormality that led to the shutdown in the first place.
More links from the show
Verizon confirms 'More Everything'
BlackBerry updates BlackBerry Messenger App for iOS and Android
Square announces Square Cash,  a new pay by email system