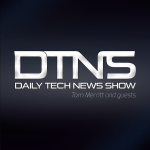 We have Iyaz Akhtar and Nate Lanxon joining us to chat about the Samsung Galaxy S5. We also clear up *some* of the confusion around the Netflix Comcast agreement. The bad things about it are likely not the bad things you think they are.
Multiple versions (ogg, video etc.) from Archive.org.
Please SUBSCRIBE HERE.
A special thanks to all our Patreon supporters–without you, none of this would be possible.
If you enjoy the show, please consider supporting the show here at the low, low cost of a nickel a day on Patreon. Thank you!
Big thanks to Dan Lueders for the music and Martin Bell for the opening theme!
Big thanks to Mustafa A. from thepolarcat.com for the logo!
Thanks to our mods, Kylde, TomGehrke and scottierowland on the subreddit
Show Notes
Samsung announces  the Samsung Galaxy V:  The 5.1-inch phone comes with a fingerprint unlock button, built-in heart rate monitor, and is IP67-rated for water and dust resistance. It can be submerged in one meter of water for up to 30 minutes. It also comes with a 16-megapixel camera capable of recording at 4K and inside sports a 2.5GHz quad-core processor, 2GB of RAM,and a 2800mAh battery. The Galaxy S5 is scheduled to launch globally on April 11 and will be available on all major US carriers. Samsung also announced the Gear 2, Gear 2 Neo and Gear 2 Fit with a heart rate monitor, the next versions of the Samsung Galaxy Gear smart watch. The new versions run on the Tizen operating system, promising better battery life and camera placement.
Nokia introduces Android-based smartphone with Microsoft Apps Ars Technica reports Nokia introduced a line of Android-based smartphones. Similar to a Kindle Fire, the Nokia X phones will run Android underneath but without any of the Google services. Nokia will have its own app store, mapping services, search by Bing, and Microsoft apps like Skype and Outlook pre-installed. The interface also has a Windows Phone-like style. The 4-inch Nokia X goes on sale immediately for €89. The 4-inch X+ and 5-inch XL go on sale next quarter, at €99 and €109 respectively.
HTC reveals mid-range smartphones, saves the 'flagship' device for March 25th: According to Recode, HTC announced two mid-range smartphones at Mobile World Congress. The HTC Desire 816 features a 5-megapixel front camera, 13 megapixel rear camera, a quad-cord Snapdragon processor and 5.5 inch display. The device hits China in March and other countries in April. The 4.7-inch Desire 610 ships to Europe In May. No pricing available yet for either phone. The company saved a new flagship device for an event on March 25th. The Verge reports HTC also announced the 'Power to Give' app which uses idle phone processors to provide up to a petaflop of processing power to speed help cure AIDS, fight cancer and help SETI find ET, who could then phone home on a new — nope. Not gonna do it.
Zuckerberg talks internet.org at Mobile World Congress: The BBC wrote about Mark Zuckerberg's speech at Mobile World Congress. Zuckerberg focused on the Internet.org effort he spearheads, which aims to put billions of people online. A pilot program was announced to bring free online education to students in Rwanda. A partnership between Facebook and Unilever will research lack of Internet access in India, and another survey will estimate the value of expanding access in the developing world in general. CNN reports that in a Q&A session, Zuckerberg also said WhatsApp was worth more than $19 billion because it has the potential for 1 billion users. He also indicated he though the government blew it in its response to the Snowden leaks.
News From You
MANAGEMIKE and elefunk both submitted stories about Netflix and Comcast announcing the two companies have reached a mutually beneficial interconnection agreement. The Wall Street Journal claims Netflix will pay for the deal. Ars Technica's sources could not confirm that. Dan Rayburn argued on streamingmedia.com that this agreement is a good thing for both Netflix and Comcast.
http://blog.streamingmedia.com/2014/02/media-botching-coverage-netflix-comcast-deal-getting-basics-wrong.html
http://arstechnica.com/business/2014/02/netflix-is-paying-comcast-for-direct-connection-to-network-wsj-reports/
http://gigaom.com/2014/02/23/the-netflix-comcast-agreement-isnt-a-network-neutrality-violation-but-it-is-a-problem/
http://arstechnica.com/features/2008/09/peering-and-transit/
flashsider submitted a CNET report that Mozilla announced a partnership with Chinese semiconductor designer Spreadtrum to produce a FirefoxOS phone that will sell for $25. A prototype was available, and CNET's Stepghen Shankland said it worked well. Mozilla also showed off new FirefoxOS phones coming from Alcatel, ZTE and Huawei, as well as tablet designs from VIA, Foxconn and Alcatel.
SkyJedi submitted the Guardian article that Jan Koum, CEO of WhatsApp announced voice capability will be added to the Android and iOS versions of the app starting in the second quarter of this year, followed by some Nokia and BlackBerry phones. Competing messaging apps like KakaoTalk, Line and BBM already offer voice services.
More links from the show
Sony announces two smartphones and a tablet at Mobile World Congress
 Microsoft announces bundles of the Xbox One console with the game Titanfall for $499 starting March 11, that's the same price the Xbox One sells for in the US without Titanfall
Apple releases security patch for SSL vulnerability
Brazil and the European Union agreed Monday to lay an undersea communications cable between Lisbon, Portugal and Fortaleza, Brazil. Brazilian President Dilma Rousseff said the $185 million cable project was central to "guarantee the neutrality" of the Internet."