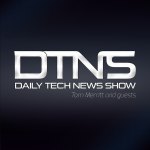 CNET's Iyaz Akhtar is on the show today. We'll talk about Twitter's new mute feature, float a few more idea about why Apple might want to by Beats, and discuss FCC Chairman Tom Wheeler's latest revision to net neutrality rules.
Multiple versions (ogg, video etc.) from Archive.org.
Please SUBSCRIBE HERE.
A special thanks to all our Patreon supporters–without you, none of this would be possible.
If you enjoy the show, please consider supporting the show here at the low, low cost of a nickel a day on Patreon. Thank you!
Big thanks to Dan Lueders for the music and Martin Bell for the opening theme!
Big thanks to Mustafa A. from thepolarcat.com for the logo!
Thanks to our mods, Kylde, TomGehrke and scottierowland on the subreddit
Show Notes
Today's guest:   Iyaz Akhtar of cnet.com and GFQ Network
Headlines
Our top story on the subreddit submitted by spsheridan, tekkyn00b, saxonjf and others reports FCC Chairman Tom Wheeler will circulate new Open Internet Guidelines language Monday with new wording to make it clear that allowing paid prioritization should not lead to unfair discrimination against non-paying traffic. Wheeler also will propose an ombudsman position to handle complaints. Comments on paid prioritization and reclassification of the Internet as a telecommunications service will also be specifically sought as well as comments on outside proposals from Mozilla and Professor Tim Wu.
The Next Web reports Twitter added a mute feature to its Android and iOS apps as well as Twitter.com. To mute someone, go to a users profile page, click the gear icon, and choose mute. This allows you to avoid seeing posts from the person in your timeline but you can still communicate by DM with that person if need be. Muted users can still favorite, reply to, and retweet your tweets.
CruxialCIO reports IBM introduced new software-defined storage technology based on methods developed for IBM's Watson, the cognitive-computing platform. Watson could process 200 million pages of structured and unstructured data using a similar process, according to IBM. A key part of the offering is Elastic Storage which makes it easier to scale access to billions of files. Applications could include genomic data for cancer research, product-design simulations or even travel reservations. Yes that implies curing cancer and booking travel efficiently– are equally complex tasks. The Elastic Storage technology will be available through IBM's SoftLayer cloud platform later this year.
The Next Web reports LG published a video teaser of its first smartwatch, called the LG G Watch. The watch will be the first powered by Google's Android Wear platform. It will be water and dust resistant and have a metal body. When it will arrive and how much it will cost are still mysteries. 
News From You
Habichuelacondulce submitted the Mashable story on The Parrot Bebop quadcopter drone. The Bebop has an HD video camera, built-in GPS, image-stabilization AND Oculus Rift compatibility. Oh yeah. A 14-megapixel fisheye lens sends HD video which can be viewed in real time and controlled on a smartphone or tablet. OR an optional Skycontroller extends the range of the drone to 2 km AND an be connected to a Display like say, an Oculus Rift headset. The headset can then control the Bebop's camera position. The drone and skycontroller will be available sometime in Q4.
spsheridan sent in the Recode story about  a bionic arm with three joints and four fingers that can catch objects in mid-flight, developed by researchers in Switzerland. In a video, the arm catches a bottle and a tennis racket. The robot is trained to catch objects by watching humans. While you and I may imagine playing a game of catch with our robot pals, researchers plan to affix the arm to satellites in order to catch flying space debris. 
habichuelacondulce submitted a Washington Times article that was a little light on details, so we dug up a MassLive.com version, about a woman charged by Springfield, Massachusetts police with violating the state's wiretapping laws by using her phone to make an audio recording of her arrest. The woman was also charged with disorderly conduct and carrying an open container of alcohol. She denies all the charges. Massachusetts law prohibits the recording of audio without the consent of the person being recorded, although U.S. Court of Appeals for the First Circuit ruled that the First Amendment protects the right of individuals to record video of police at work in a public place.
Discussion Section Links: Mutes & Beats
http://thenextweb.com/twitter/2014/05/12/twitter-introduces-mute-feature-android-iphone-web/?utm_source=social&utm_medium=feed&utm_campaign=profeed&utm_reader=feedly
http://www.bloomberg.com/news/2014-05-12/apple-s-deep-ties-with-iovine-key-driver-of-beats-deal.html
Pick of the Day:  Package Buddy via Luke Pohr
Luke Pohr has today's pick: "Hi, Tom and Jennie. My Pick of the Day is Package Buddy. Its on Android, and what it does is allow you to keep track of shipments of items that are being shipped to your address. All you do is get the tracking number and select the carrier that your shipment is on. Add that info to the app. The app will search for the tracking info for you. Also update you where your shipment is. This is way more convenient than going through your email every single time. I have used this app for years, still do and its great. And best of all its free!"
Important: Beatmaster just flagged us that Gigi B. Sohn, FCC Senior Counsel for External Affairs, will be doing Q&A on Twitter tomorrow at 2pm ET. Follow @GigiBSohnFCC and add #FCCNetNeutrality to your question, leaving almost no more characters for your question. 
Tuesday 's guest: Molly Wood–you may have heard of her.