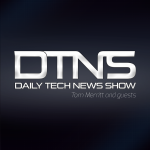 Rene Ritchie is on the show with a dynamic perspective on whether Amazon's new Fire Phone is worth your attention.
Multiple versions (ogg, video etc.) from Archive.org.
Please SUBSCRIBE HERE.
A special thanks to all our Patreon supporters–without you, none of this would be possible.
If you enjoy the show, please consider supporting the show here at the low, low cost of a nickel a day on Patreon. Thank you!
Big thanks to Dan Lueders for the music and Martin Bell for the opening theme!
Big thanks to Mustafa A. from thepolarcat.com for the logo!
Thanks to our mods, Kylde, TomGehrke and scottierowland on the subreddit
Show Notes
Today's guest:  Rene Ritchie, of imore.com 
Headlines
Amazon's Jeff Bezos announced the Fire Phone today at an event in Seattle. The 4.7-inch has a quad-core 2.2GHz processor, Adreno 330 graphics and 2 GB of RAM, running Amazon's forked version of Android. It comes with a new feature called Firefly that can recognize objects and audio and give options to purchase them from Amazon. It uses infrared sensors to detect head position give a kind of 3D presentation. The 3D feature is available in an SDK for app developers. The phone is only available in the US on AT&T. A 32GB model costs $199 with a 2 year contract or $649 without. A 64GB is $299 or $749. Both come with 12 free months of Amazon Prime. 
TechCrunch reports Adobe announced upgrades to its software and two new pieces of hardware. All 14 apps in Creative Cloud got an upgrade and the company introduced a new Creative SDK for mobile developers along with 5 new mobile apps, Adobe Sketch, Adobe Line, Photoshop Mix, Lightroom for iPhone and Creative Cloud for iPad and iPhone. AS for hardware Adobe Ink is three-sided digital stylus and Adobe Slide is a precision ruler. The hardware is sold as a bundle for $199 in the US. Adobe also is offering new subscription plan including a $10 a month plan for photographers that gives access to mobile and desktop photo apps like Lightroom and Photoshop. 
Recode reports Blackberry CEO John Chen says the Amazon App Store will be available for BlackBerry 10 devices with the launch of BlackBerry OS 10.3 later this year. BlackBerry currently offers its own Android store to make it easy to port Android apps to Blackberry. 
GigaOm reports Facebook has built a networking switch called Wedge that runs a Facebook-created distro of Linux called FBOSS. Both will be provided to the Open Computer Foundation as open source designs. The goal is to make switches modular and controlled by software that can be updated as needed without learning proprietary networking languages.
The Telegraph reports the European Court of Justice has been asked to rule on whether the Irish Data Protection Commissioner should be forced to investigate allegations that Facebook passed data to the US NSA. The Data Commissioner says Facebook is allowed to pass data to the US under current safe harbor rules. An Austrian group called Europe-v-Facebook argues that doing so gives the NSA the opportunity for surveillance without probable cause, in violation of the law. 
News From You
tm204 submitted the 9to5 Mac story that Apple has released a new low-end model of the iMac. at $1099. The new model features a 1.4 GHz dual-core i5 500 GB hard drive, low-end Intel HD 5000 integrated graphics, and a 21.5-inch screen. 
ubrkifix submitted a ComputerWorld article quoting John Du, director of GM's China R&D Division, Speaking at the Telematics Detroit 2014 conference about a new social driving app. The prototype called DiDi Plate uses an Android phone's camera to scan a license plate, send it to a cloud ID service, and allow the driver to send a text to the owner of that plate. Du said "Even if the other driver didn't register this app, you can still give them greetings and comments." Great for getting someone to move their car if it's blocking you, or extending opportunities for road rage. 
habichuelacondulce has the Albany Times-Union story that Elon Musk wants to build one of the world's largest solar panel factories in Buffalo. IN addition to SpaceX, Tesla, and potentially a Hyperloop company, Musk is the chairman of SolarCity. His company just acquired Silevo which had contracted with the state of New York to build a solar panel factory. However in true Musk fashion he has decided that instead of building a 200 mw factory, he'd like to build a gigawatt factory. Because, crazy rich genius guy. Oddly and probably totally unrelated,on the same day Musk bought Silevo, Monday, New York's governor signed a bill to allow Musk's Tesla dealerships to continue to sell cars directly and open new locations. Just coincidence.
KAPT_Kipper submitted the Next Web story that Sharp has a new 'free-form' display technology that frees displays form the tyranny of the rectangular bezel. Sharp touts its own proprietary circuit design methods that take a different method for organizing power amplifiers, meaning there no longer has to be a minimum width to the bezel to accommodate the gate driver drive circuit. That means the LCD screen can be made in whatever shape a designer wants. Right now the displays are prototypes but Sharp intends begin mass production at the earliest possible date, which could mean any time really.
Discussion Section Links: Amazon on FIYAH
http://www.theverge.com/2014/6/18/5821490/amazon-fire-phone-to-sell-on-ATT-for-199-on-contract
http://www.amazon.com/Amazon-Fire-Phone-32GB-AT/dp/B00EOE0WKQ/
Pick of the day: Media Goblin via metalfreak
If you're concerned that YouTube may be heading down the road to a full on block-apocalypse, Metalfreak writes in with a FLOSS (Free Libre Open Source Software) alternative to YouTube: MediaGoblin is a free software media publishing platform that anyone can run. You can think of it as a decentralized alternative to Flickr, YouTube, SoundCloud, etc.

Thursday's Guests: Annie Gauss and Russ Pitts, journalists of the first order