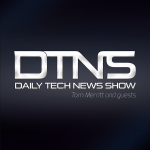 Russ Pitts is on the show and we'll chat about Minecraft's problems with openness, plus a little on the electric Harley, T-Mobile free music and more.
Multiple versions (ogg, video etc.) from Archive.org.
Please SUBSCRIBE HERE.
A special thanks to all our Patreon supporters–without you, none of this would be possible.
If you enjoy the show, please consider supporting the show here at the low, low cost of a nickel a day on Patreon. Thank you!
Big thanks to Dan Lueders for the music and Martin Bell for the opening theme!
Big thanks to Mustafa A. from thepolarcat.com for the logo!
Thanks to our mods, Kylde, TomGehrke and scottierowland on the subreddit
Show Notes
Today's guest:  Russ Pitts, journalist of the first order 
Headlines
The top story on our subreddit today from habichuelcondulce et. al was T-Mobile USA's announcement yesterday of new features of their mobile phone plans. The centerpiece is an exemption for music services from counting against the 1Gb, 3GB, or 5 GB data plans. T-Mobile has also partnered with Rhapsody on an exclusive Internet radio service called unRadio which will have no ads and unlimited skips. The service will be $4 a month or free to unlimited plan subscribers. Also starting June 23, customers can 'test drive' an iPhone 5S on T-Mobile to get an idea of how the service works in their area.
Engadget reports Intel has launched a video messaging service. Yes, that Intel. The service uses facial recognition to animate an avatar based on your facial expressions. Users can get free avatars or pay for fancier ones like care bears, annoying orange or Mr. Bill for 99 cents. 
Engadget reports BlackBerry earnings were less bad than usual. Reveue declined only 1% compared to the previous quarter. Although smartphone sales fell from 3.4 million last quarter to 2.6 million this quarter, 54% of revenue came from services, which CEO John Chen believes will make the company profitable by 2016. That doesn't mean BlackBerry will stop making phones right away. Chen announced a phone launch event in London will unveil the BlackBerry Passport later this year.

The Next Web reports Google will give $50 million to organizations that encourage girls to take an interest in computer science at an early age. YouTube CEO Susan Wojcicki wrote a blog post about the program called "Made with Code" organizations like Girls Inc., Girl Scouts of the USA, MIT Media Lab and the National Center for Women & Information Technology, among others. You can find out more at https://www.madewithcode.com/
News From You
soldierblade submitted the GigaOm story that the US Supreme Court delivered a unanimous decision against a patent owned by Alice Corp for a computer program regarding a settlement mechanism. CLS Bank argued the mechanism was centuries old and turning it into a computer program should not make it patentable. Justice Clarence Thomas wrote, "We conclude that the method claims, which merely require generic computer implementation, fail to transform that abstract idea into a patent-eligible invention." The decision is a blow to software patents, but how much of a blwo remains to be determined.
KAPT_Kipper posted the Ars Technica story that the US Marshals service committed the email faux pas of cc-ing rather than bcc-ing revealing everyone interested in their upcoming bitcoin auction. The email was intended for anyone who had e-mailed a question to the general mailbox to ask about the auction. While it doesn't prove the recipients will join the auction, it does reveal the names of 17 investors, financiers and bitcoin company executives who were at least interested. 
spsheridan pointed out that Twitter announced the acquisition of SnappyTV, which clips edits and distributes TV show clips across a variety of platforms like social networks and mobile devices. Twitter intends to integrate SnappyTV into its products. 
Metalfreak posted the Computerworld article about the US Postal service spending up to $100,000 to research the use of low-cost sensors and wireless tech to help the delivery of mail. The USPS is looking for proposals from suppliers with "expertise and critical knowledge" of the Internet of Things, data strategy and analytics. Everything the post office uses — mailboxes, vehicles, machines, "or a letter carrier" — could be equipped with a sensor to create what it terms the "Internet of Postal Things," in order to reduce maintenance costs and optimize routes. 
KAPT_Kipper noted the Engadget report that Harley-Davidson announced its 'Project LiveWire' electric motorcycle today. Marketwatch reports the bike will launch on a 30-city tour in the US allowing customers to ride the bike and offer feedback. The tour will continue with more cities as well as dates in Canada and Europe next year.
And therobertonline submitted the CNET report that Netflix has signed a deal with comedian Chelsea Handler to create a late night style talk show to debut on the service in 2016. Netflix plans to reimagine the late night format and launch the show in all its territories. Netflix will premiere a one-hour standup special from Handler on October 10 and four docu-comedy specials from her in 2015 in advance of the talk show.
Discussion Section Links: Minecraft steps into a minefield
http://www.polygon.com/2014/6/18/5819274/mojang-multiplayer-servers
http://kotaku.com/why-people-are-mad-about-minecrafts-new-changes-1592190004
https://mojang.com/2014/06/lets-talk-server-monetisation/
https://mojang.com/2014/06/lets-talk-server-monetisation-the-follow-up-qa/
http://notch.net/2014/06/literally-worse-than-ea/
http://kotaku.com/mojang-is-trying-to-kill-pay-to-win-on-minecraft-server-1591663994
Pick of the day:  Auphonic.com via Jeremy Dennis
Auphonic.com is a free automatic audio post-processor. I've been using it on my podcast for a while because Levelator just wasn't doing a good job on one of our host's audio tracks that was really quiet. Auphonic does a great job cleaning our audio and we also have it add our tags, chapter marks, and album art to the files before it uploads the file to our web host. It's an awesome service that has shaved a good chunk of time from our podcast editing process.
Pocketcast and Le Rendez-vous Tech via Joe Fox
Hi gang, I have a pick for you that's not a pick so much as a tip. Lately, I've been listening to Patrick Beja's Le rendez-vous Tech, which has been recommended a lot on your show. But sometimes they talk a little fast (mostly the guests — I find Patrick's cadence very easy to understand), so I'll slow down playback to about 85 percent using my podcatcher of choice, Pocket Casts. I don't know how common a feature that is, but it's really helpful for getting a handle on rapid French.
Friday's Guests: Darren Kitchen and Len Peralta