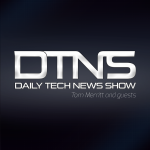 Lamarr Wilson is on he show to talk about the frightening prospect of Google owning Dropcam and everything else that watches you in your home. Plus why startups should not have thought it was OK to sell public parking spaces.
Multiple versions (ogg, video etc.) from Archive.org.
Please SUBSCRIBE HERE.
A special thanks to all our Patreon supporters–without you, none of this would be possible.
If you enjoy the show, please consider supporting the show here at the low, low cost of a nickel a day on Patreon. Thank you!
Big thanks to Dan Lueders for the music and Martin Bell for the opening theme!
Big thanks to Mustafa A. from thepolarcat.com for the logo!
Thanks to our mods, Kylde, TomGehrke and scottierowland on the subreddit
Show Notes
Today's guest:   Lamarr Wilson,  host of Mashable's YouTube Weekly & Socially Awkward
Headlines
WinBeta reports the Microsoft Store is offering up to $650 in-store credit when you trade in select MacBook Air models, as long as you use the credit to buy a Surface Pro 3. Also the MacBook Air must turn on and not have water damage.
TechCrunch reports Microsoft has doubled and rounded up the amiunt of free storage you get in your Microsoft OneDrive account from 7 GB to 15. That shoots up to a Terrabyte if you're an Office 365 customer at $6.99 a month and 1 TB per user for 5 users at $9.99 a month. Additional plans drop to $1.99 monthly for 100 gigabytes, or $3.99 each month for 200 gigabytes.
Google subsidiary Nest Labs is using its own money to go out and get itself something nice. Dropcam. The makers of devices that know whether your house is the right temperature or burning down, can now know whether your pet is roaming around or your being burglarized. Nest says Dropcam will fall under Nest's privacy policy which does't share data with any company including Google, without the user's permission.
The NextWeb reports Google Glass is finally leaving its home market and is now available in the UK's Google play store for £1,000. Google is also selling the frames from its Titanium collection as an optional add-on. Back in the US, new frames designed by Diane von Furstenberg have gone on sale. The bundle of Glass plus shades and frames runs $1800.
ReCode reports a startup called Cruise will start taking preorders Monday for an aftermarket kit that will convert your late model Audi to a self-driving car while on San Francisco Bay area highways. The kits cost $10,000 and installation will begin in 2015.
News From You
metalfreak posted the top story on SubReddit from Ars Technica about the risks of AT&T and Comcast's free WiFi hotspots. As Darren Kitchen has pointed out before, phones are set up to connect by default to the ssid' attwifi and xfinitywifi. Malicious operators could set up devices that broadcast that ssid, capture login and password info then direct the device to the Internet so the device owner never knows the accoutn has been compromised. Best not to automatically connect to those kinds of hotspots, or if you're an ATT phone owner, disable the setting on your phone that does so.
The 2nd most popular story, also from metalfreak and Ars Technica provides an alternative. Members of the "Open Wireless Movement," including the Electronic Frontier Foundation (EFF), Free Press, Mozilla, and Fight for the Future aim to get WiFi router owners to open up hotspots through the website openwireless.org. One project for example is open-sourced router firmware called Open Wireless Router lets you safely share a portion of your router with anyone nearby, password-free. The software prioritizes owner traffic and walls off guests from snooping.
Finally KAPT_Kipper points out the Verge article that security researcher Robert David Graham found at least 309,197 servers still vulnerable to the Heartbleed exploit. Graham found more than 600,000 vulnerable servers immediately after Heartbleed was discovered, but that dropped to 318,239 within a month. However in the past month only 9,042 more servers were patched. 
Discussion Section Links:
http://www.engadget.com/2014/06/20/nest-is-acquiring-dropcam-for-555-million/?ncid=rss_truncated
http://www.theverge.com/2014/6/23/5834962/man-who-created-ipod-now-running-googles-hardware-future
https://nest.com/blog/2014/06/20/the-nest-family-is-growing/
http://recode.net/2014/06/20/googles-nest-buys-dropcam-for-555-million/
https://www.youtube.com/watch?v=LtT3oY8eJ_Q&list=UUOcE8WdQOSeqFczVxGatGKg
http://www.usatoday.com/story/tech/2014/06/23/san-francisco-rent-public-parking-space-monkey-parking-sweetch-parkmondo/11263723/
Pick of the day: Light-Bot via Matt from Vegas
Matt from Vegas has our pick of the day, what he calls a 'teaching kids to code' game: "Hey DTNS I love the show and listen daily. I found this over the weekend and loved it. My 7 year old is completely hooked and for once I don't care that she's taken my tablet over. It's a game that is teaching her programming called Light-Bot. It's on IOS and Android and is just awesome. I know there are a number of games in this category and they're all fantastic, just thought I would share this one that I ran across. 
Calendar Item of the Day: CE Week New York
Today is the start of CE Week, the consumer electronics industry's annual mid-year check-in in New York City.The Exhibits and Conference Program, better known as as 'the place with all the shiny things you covet', begins Wednesday June 25 — we'll have a preview on tomorrow's show. Want more? Check out ceweekny.com
Tuesday's Guest: Jeremy Kaplan, editor-in-chief of Digital Trends.com