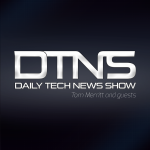 Shannon Morse is on the show to discuss whether the Internet of Things can be saved from chaos by open source platforms, hardware and standards. We need to have some standards people!
Please SUBSCRIBE HERE.
A special thanks to all our Patreon supporters–without you, none of this would be possible.
If you enjoy the show, please consider supporting the show here at the low, low cost of a nickel a day on Patreon. Thank you!
Big thanks to Dan Lueders for the music and Martin Bell for the opening theme!
Big thanks to Mustafa A. from thepolarcat.com for the logo!
Thanks to our mods, Kylde, TomGehrke and scottierowland on the subreddit
Show Notes
Today's guest: Shannon Morse of hak5.org
Headlines
Samsung reported earnings a little down. Q2 sales were approximately 52 trillion Korean won ($51.4 billion) and operating profit was about 7.2 trillion won ($7.1 billion). Both numbers are down from last quarter and a year ago. Samsung blamed sluggish demand for tablets, a slowdown in smartphone sales and strong Korean currency for the declines. The company predicted stronger smartphone sales with the coming release of its new smartphone lineup. 
PC Mag passes along a video from Marques Brownlee who got ahold of an alleged iPhone 6 screen made of sapphire crystal. Brownlee attempts to scratch the screen with keys and a knife and tries to bend it and break it to no avail. The part is a 4.7-inch screen and certainly looks like an iPhone. It's possible that gorilla glass might hold up to some of the same abuse, but Brownlee claims his sources are reliable.
GigaOm reports Samsung, Broadcom, Atmel and Wind River (an Intel company itself) are teaming up on yet another Internet of Things standards alliance, much like All Seen Alliance, Industrial Internet Consortium MQTT and XMP. This new one has the name Open Interconnect Consortium and will see all the companies collaborate on code set to come out in Q3. The goal is create a peer-to-peer protocol that handles discoverability and authentication better. Qualcomm has worked on a similar standard called AllJoyn which it open sourced through the AllSeen Alliance.
Reuters reports Chinese businessman Zhan Baosheng is taking Tesla Motors to court over the use of the name Tesla for sales and marketing of Tesla cars in China. Tesla said in January that the trademark dispute was resolved, and began delivering Model S sedans to Chinese customers in April. The Beijing Third Intermediate Court will hear the case on Aug. 5.
GigaOm reports Uber has agreed with the State of New York not to raise prices during "emergencies and natural disasters." Uber will adopt a similar policy nationwide. Uber did not specify what counts as a disaster, but you can bet New Year's Eve is not considered one and surge pricing will still rear its costly head from time to time. 
News From You
devham submitted the DroidLife article about Google letting users enable the "OK Google" hotword to be said from any screen on the phone, not just the home screen, to prompt a voice search. To turn it on in Google Now, scroll to the bottom and tap Menu>Settings>Voice>"Ok Google" Detection and turn on the options you want. This also adds Audio History which learns the sound of your voice and how you pronounce words.
Draconos pointed us to the Slashdot post that Microsoft has ended updates for MapPoint and Streets & Trips. Both services will be retired in favor of Bing Maps. The fate of the two services has been noted on both their websites.
tm204 posted the Engadget story about New Zealand ISP Slingshot offering a Global Mode VPN feature that allows customers to access normally georestricted Internet content.  Marketing for the feature originally mentioned making visitors from other countries feel more at a home but then Slingshot General Manager Taryn Hamilton confirmed to the New Zealand Herald that "No beating around the bush. This is to watch Netflix." Refreshingly candid.
And magoojc submitted the TechCrunch article that points out Blackberry stock is 50% on the year and is one of the best performing stocks in its sector. Yes. BlackBerry. By comparison Apple is up 20% and Google just 5. So far revenue has not improved but the company has cut costs which investors like. Blackberry has also not made any bold moves this year other than the square Passport phone meaning you can't accuse the company of doing much wrong. 
Discussion Section: Spark Labs
http://gigaom.com/2014/07/08/spark-labs-raises-4-9m-to-make-an-os-for-the-internet-of-things/
http://gigaom.com/2013/05/02/spark-core-brings-open-hardware-plus-a-cloud-service-to-the-internet-of-things/
http://gigaom.com/2013/03/14/electric-imp-aims-to-make-the-internet-of-things-devilishly-simple/
http://gigaom.com/2014/07/07/intel-samsung-and-others-create-new-qualcomm-free-internet-of-things-consortium/
http://gigaom.com/2014/07/07/intel-samsung-and-others-create-new-qualcomm-free-internet-of-things-consortium/
 Pick of the Day via Simple TV Steve Boland
Amazon is still selling a basic Simple TV with LIFETIME service for $120. Yes, I had to buy a hard drive, but once it was set up, I get live or recorded TV streamed (slung?) to my Roku, my computer, my tablet or whatever anywhere I am. Avoiding monthly or annual fees was important to me in getting this set up, so good to know there is a cheap option for this. Thanks for everything you do! Steve
(One of your bosses. We are LEGION.)"      
Wednesday's guest: Michael Wolf of The Next Market podcast