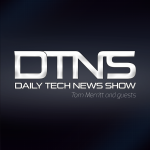 Marques Brownlee is on the show today. We'll touch on iOS backdoors, sapphire screens and opinions on the Tesla 3.
Multiple versions (ogg, video etc.) from Archive.org.
Please SUBSCRIBE HERE.
A special thanks to all our Patreon supporters–without you, none of this would be possible.
If you enjoy the show, please consider supporting the show here at the low, low cost of a nickel a day on Patreon. Thank you!
Big thanks to Dan Lueders for the music and Martin Bell for the opening theme!
Big thanks to Mustafa A. from thepolarcat.com for the logo!
Thanks to our mods, Kylde, TomGehrke and scottierowland on the subreddit
Show Notes
Today's guest:  Marques Brownlee, aka MKBHD, web video producer
Headlines
ZDNet reports Jonathan Zdziarski gave a talk at the HOPE/X conference Friday called "Identifying Backdoors, Attack Points, and Surveillance Mechanisms in iOS Devices." in which he did that. Zdziarski identified undocumented services that access user data with no reasonable explanation. He said, "Your device is almost always at risk of spilling all data, since it's almost always authenticated, even while locked." Even so, he wrote on his blog "DON'T PANIC," noting that these are not security vulnerabilities. He wants Apple to explain and disclose the services and correct the problem. He wrote on his blog, "I want these services off my phone. They don't belong there."
TechCrunch reports Facebook launched a read it later feature for its website and iOS and Android apps, called Save. It lets you save links from News Feed and certain Facebook Pages to a list where you can view them later. In the news Feed the save button is in the drop-down menu accessed from the arrow in the top right of each story. On Pages it's next to the like button. You can access your saved list in the Web homepage's left sidebar list of bookmarks, and the More apps list on mobile.  
Ars Technica reports Verizon is getting symmetrical, increasing upload speeds on its FiOS service to match download speeds with no increase in current charges. New customers get the service right away and the increases will roll out to existing customers throughout the autumn. Customers who enroll in Verizon's new rewards program will get first access. 
The Next Web passes along a report from the China Internet Network Information Center shows Chinese users accessing the Internet by mobile grew 83.4 percent as of June 2014, passing the percentage of users who access the internet by PCs (80.9 percent) for the first time. Overall number of Internet users in China is growing although not as fast as before. 46.9% of China uses the Internet up 1.1% from the end of 2013. Shopping and messaging are two of the most popular activities. 
Engadget reports the Sainsbury supermarket chain in the UK is powering its store in Cannock, West Midlands entirely with bio-methane gas generated from waste foods. Sainsbury's gives any food from its stores that can't be used by charities or fed to animals to waste specialists Biffa, which uses microbes to turn it into gas. The program generates enough energy to power 2500 homes and will come completely off the grid for its day-to-day energy consumption. 
News From You
AllanAV posted a link to Comcast's page on OpenSecrets which details how much money Comcast has donated to US politicians in the first half of 2014. The number is $2 million across all parties. In a comment on his post AllanAV wrote, "As anyone can see both parties are in bed with Comcast. So no matter if you are republican or democrat lets stand together and defend OUR internet!"
metalfreak submitted an InternetNews.com story that ICANN has suspended Domain Registry of America aka Brandon Gray Internet Services aka NameJuice. The registrar is forbidden from registering any new domain names or accepting any inbound transfers until 17 October 2014. ICANN accuses Brandon Gray's resellers subjecting Registered Name Holders to false advertising, deceptive practices, or deceptive notices. ICANN would also like an explanation of how the company mined WHOIS records to send unsolicited marketing messages to domain name holders.
KAPT_Kipper pointed out the Register article about a study in the journal Transportation Research Part A: Policy and Practice, that found California's 2008 law banning handheld use of cell phones while driving, had no affect on the rate of accidents. The study accounted for seasonal driving differences, weather, gas prices and other factors. The authors believe that even a small amount changing their behavior as a result of the law should have caused a change. Possible explanation could be that hands free cell phone use is just as dangerous, drivers switched to equally dangerous behaviors or that cell phone use is not dangerous to drivers.
Hurmoth posted the Verge story that the city of Seoul, South Korea plans to not only ban Uber but come out with its own GPS_based app by the end of the year for use with existing taxis. 
Discussion Section: 
 http://www.zdnet.com/forensic-scientist-identifies-suspicious-back-doors-running-on-every-ios-device-7000031795/
http://www.zdziarski.com/blog/wp-content/uploads/2014/07/iOS_Backdoors_Attack_Points_Surveillance_Mechanisms.pdf
https://www.apple.com/legal/more-resources/law-enforcement/
http://www.zdziarski.com/blog/?p=3441
http://arstechnica.com/security/2014/07/undocumented-ios-functions-allow-monitoring-of-personal-data-expert-says/
http://appleinsider.com/articles/14/07/21/apples-ios-dishing-out-a-lot-of-data-behind-our-backs-security-researcher-charges
http://www.sciencedirect.com/science/article/pii/S1742287614000036
The Iphone 6 VID 🙂 https://www.youtube.com/watch?v=b7ANcWQEUI8
http://www.nbcnews.com/business/autos/tesla-go-down-market-mainstream-model-3-n158931
http://www.forbes.com/sites/gregorymcneal/2014/07/16/a-35000-tesla-model-iii-is-coming-in-2017/
 Pick of the Day: If This, Then That via James Eriksen
This is a great way to automate social networks and web services to make your life easier. The three uses cases I set up so far?

# Text-message when it's going to rain tomorrow, or when severe weather is coming my way. [It's Texas.]

# Repost Instagram pics to Twitter.

# Repost a new Blogger entry to Twitter.

Lots of pre-made 'recipes' to choose from, easily tailored for your use. iOS, Android, and just about anything running a web-browser. [Jennie checked this site out and was SUPER intrigued by the recipe entitled 'YO IFTTT, get me out of this meeting']
Tomorrow's guest: Molly Wood, of the paper of record!