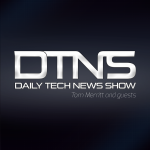 Peter Wells is on the show and we'll talk about Soundcloud's new advertising-supported rev share plan for artists. Is Soundcloud becoming TOO YouTube-like?
Multiple versions (ogg, video etc.) from Archive.org.
Please SUBSCRIBE HERE.
A special thanks to all our Patreon supporters–without you, none of this would be possible.
If you enjoy the show, please consider supporting the show here at the low, low cost of a nickel a day on Patreon. Thank you!
Big thanks to Dan Lueders for the headlines music and Martin Bell for the opening theme!
Big thanks to Mustafa A. from thepolarcat.com for the logo!
Thanks to our mods, Kylde, TomGehrke and scottierowland on the subreddit
Show Notes
Today's guest: Peter Wells, of Reckoner, Australia
Headlines
The Verge has been chatting with sources familiar with Microsoft's plans who say September 30th is tentatively when a press announcement of the next version of Windows is scheduled. The OS, codenamed Threshold is expected to come out as a technical preview sometime in September or October. What is guessed by many to end up being called Windows 9, will have a new mini start menu, get rid of the charms bar, and have a few other UI tweaks. We might even get a version of the Cortana virtual assistant. It's possible we'll get detail son the unification of Windows RT and Windows Phone as well. 
Reuters, citing subscription tech news site The Information, reports that EBay told potential candidates for the job of Paypal CEO about a possible spinoff of Paypal. Whether that would mean part or all of Paypal would be spun off, we don't know. Ebay recently resisted demands by activist shareholder Carl Icahn to separate PayPal from its parent company.
Engadget reports Comcast will officially launch its TV service over the Internet on several college campuses this year, including Bridgewater College, Drexel University, Emerson College, Lasell College and the University of Delaware. The service comes included with room and board and can only be used on campus, although among the 80 channels are ESPN and HBO which can be accessed off campus through the WatchESPN and HBO Go apps. Comcast hopes to add other universities soon. A company called Philo provides similar service to Harvard, Stanford and Yale. 
GigaOm reports the class action lawsuit put forth by Max Schrems Europe v Facebook campaign is going forward in Austria. The Vienna Regional Court gave Facebook Ireland four weeks to respond to the claimants' accusations of widespread breaches of data protection law.
According to CNET, Google Chrome is now available for Cubans to download at google.co.cu. Google executives reportedly visited Cuba in June to push for greater Internet access. US sanctions make it difficult for US businesses to do anything in Cuba and Google hinted as much in their G+ post about the launch but hope to figure out how to make more tools available in sanctioned countries. This will surely be highly anticipated by the five percent of Cubans that US NGO Freedom House estimates have regular access to the Internet in Cuba.
The New York Times reports Soundcloud will begin to incorporate advertising in its audio streaming service, starting with Red Bull, Jaguar and Comedy Central. The revenue will mostly go to artists and labels. A new program called On Soundcloud Premier will let select organizations and indie artists join a revenue sharing plan. Big publishers like BMG all the way own to indies like rapper GoldLink are part of the first group in the Premier program. Soundcloud said they also plan to provide a subscription service that would allow listeners to pay to make the ads go away.
The Next Web reports iBeacon-based company Estimote is promoting something they call "nearables" as opposed to wearables. Estimote stickers have integrated accelerometer and temperature sensors and can work with more than just iBeacon. A developer kit is being unveiled today with 10 Estimote Stickers for $99. 
News From You
tm204 submitted the MIT News post about a paper describing how to take discarded car batteries and recycles materials from them into longer-lasting solar panels. The panels use a compound called perovskite which requires lead. Rather than produce the lead from raw ore, the researchers can take the lead from one car battery and make enough solar panels to power 30 households. The paper will appear in in Energy and Environemental Science by professors Angela M. Belcher and Paula T. Hammond, graduate student Po-Yen Chen, and three others.
bmbuffalo posted the imgur gallery showing how a fully fucntional 1 Kilobyte hard drive was made by a user called smelly string in Minecraft. A second, larger unit created by The0JJ can store 4KB of data. The devices use Redstone to power pistons that represent binary values by pushing a solid or clear block in front of the redstone signal. Solid blocks are used as ones and clear blocks as zeroes.
funkaround sends along a Wired.com article with the depressing news that Apple's iMesssage is being taken over by spammers, specifically those hawking fake luxury goods. According to one security analyst, iMessage is a "spammers dream" because it spans the entire Apple ecosystem and Apple scripts can churn out masses of messages. You can report spam to Apple in a tedious process involving taking screenshots or just turn off iMessage until Apple gets the hint.
tekkyn00b pointed out the Android Central article that T-Mobile is heating up the US mobile wars offering a free year of unlimited LTE service if a customer can get someone to switch from Sprint, Verizon or AT&T to T-Mobile. That means the referrer and the new customer both get the free year. Sprint for its part has offered an unlimited talk, text and data plan for $60 a month. 
Discussion Links: 
http://www.nytimes.com/2014/08/21/business/media/popular-and-free-soundcloud-is-now-ready-for-ads.html
http://www.nytimes.com/2014/08/21/business/media/popular-and-free-soundcloud-is-now-ready-for-ads.html
http://blog.soundcloud.com/2014/08/21/introducing-on-soundcloud/
http://thisisadynasty.tumblr.com/post/87945465547/brb-deleting-soundcloud
http://thenextweb.com/apps/2014/08/21/soundcloud-introduces-ads-first-time-brings-revenue-sharing-creators/
http://www.theguardian.com/technology/2014/aug/21/soundcloud-ads-musicians-major-labels
Plug of the Day:
Like tech history? I've teamed up with Scott Johnson to put out monthly looks at what happened in history this month. For 99 cents you get what happened on each day of the month that helped make the tech we sue today, plus illustrations from Scott Johnson. The latest book covering things that happened in September, JUST hit the store today! Check it out for 99 cents each at tommerrittbooks.com or just search Amazon.
Pick of the Day: You Need A Budget via Mike Reed
I would like to suggestion YNAB (You Need a Budget) as a pick. This is a great piece of software, and set of basic rules to assist you in managing your finances. Their software is not cheap at $60, but it is very much worth it. There is a Windows and Mac version for the desktop, and iOS, Android, and Kindle Fire for mobile. The killer feature is Dropbox synchronization. I can be at the grocery store, make my purchase and as I walk out of the store, input the transaction into my mobile device. It immediately updates through Dropbox to any other client, and shows me what the budget for that category was, and what it is now. The company is extremely supportive with numerous live classes to learn the process and software, and a great and helpful online community. I recommend this software to people who need help, and people who don't. It is a great way to stay on top of your finances, and set great goals for the future.
Friday's Guest: Darren Kitchen of hak5.org and Len Peralta of all the arts!