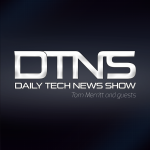 Anthony Carboni joins us to talk about Amazon buying Twitch and Facebook fighting Clickbait.
Multiple versions (ogg, video etc.) from Archive.org.
Please SUBSCRIBE HERE.
A special thanks to all our Patreon supporters–without you, none of this would be possible.
If you enjoy the show, please consider supporting the show here at the low, low cost of a nickel a day on Patreon. Thank you!
Big thanks to Dan Lueders for the headlines music and Martin Bell for the opening theme!
Big thanks to Mustafa A. from thepolarcat.com for the logo!
Thanks to our mods, Kylde, TomGehrke and scottierowland on the subreddit
Show Notes
Today's guest: Anthony Carboni, co-host of We Have Concerns
Patreon link: http://www.patreon.com/wehaveconcerns
Headlines
Facebook announced today it's altering its news feed algorithm to combat clickbait. Facebook's algorithms will note when a high number of people click on a link and then come right back to Facebook. They'll also note if links receive low numbers of comments and likes. Those are signs of clickbait and the Facebook algorithm will not hesitate to demote such links. After enough people have been suckered into clicking to prove its clickbait. 
Ars Technica spent the morning collecting all the news outlets whose sources SWORE this time Twitch was really getting bought. By Amazon this time. We know they said it was Google earlier this summer TWICE, but this time the source familiar with the situation were absolutely briefed on the matter. The price is still reportedly around $1 billion. An announcement came at 1 PM in a blog post from Twitch CEO Emmett Shear confirming the deal. He wrote they chose Amazon because they "believe in our community, they share our values and long-term vision, and they want to help us get there faster." Twitch will remain an independent company owned by Amazon.
According to Engadget, Tivo is releasing a limited edition Roamio OTA DVR where the OTA stands for over the air. The device will cost $49.99 along with a 15 dollar a month subscription for TIVO's channel guide. Just like the $150 more expensive Roamio that has cablecard slots the OTA has 500 GB of storage, four tuners and can use the separate TiVo Stream device to stream live and pre-recorded videos on other devices. It just doesn't have cablecard slots. Apparently cable card slots are worth $150.
Reuters passes along a report from Xinhua that China plans to release another operating system of its own by October. The first version would be for desktops, which China has done before with its own distro of Linux, but later would come OS's for mobile devices. There's also talk of an app store. Ni Guangnan head of an official OS development alliance established in March, hopes domestically developed software could replace desktop OSs witin two years and mobile OSs within 3-5 years.
The BBC reports on denial of service attacks carried out against most of the popular game networks like Playstation Network, Xbox Live, BattleNet and more. At the same time, John Smedley. president of Sony Online Entertainment had his plane diverted to Phoenix after a bomb threat. No one was hurt. Multiple groups have claimed responsibility for the attacks. The US FBI is investigating.
News From You
spsheridan posted a Geek.com article about for NC State University undergrads developing nail polish that can detect drugs. Ankesh Madan, Stephen Gray, Tasso Von Windheim, and Tyler Confrey-Maloney have developed a polish they call "Undercover Colors." The polish contains chemicals that react to Rohypnol and GHB and change colors in its presence.
AcidBeaver85 passes along a Venture Beat story that Coin has changed its mind about double-charging long-waiting backers. Coin first announced that the finished product would be delayed until Spring 2015 and that backers who already paid would have to pay again if they participated in a beta. That didn't go over so well. Coin now says backer that pre-order customers who opt into the Beta program will still receive the non-beta final product without further charge. The Coin beta program is expected to roll out in the fourth quarter.
MacBytes flags us to the The Verge article about LG's plan to announce at circular smart watch next week. The LG G Watch R — presumably R stands for Round, will comes with a button on the side, unlike LG's original square smart watch. The round watch will also have a digital step counter, distance meter and compass. The video also seemed to tease that the display would be a perfect circle, without the black bar at the bottom of the Moto 360 teased at Google I/O.

MikePkennedy pointed out the Next Web story that Mozilla will launch a Firefox OS phone in India this week. The CloudFX, developed by Intex Technologies has a 3.5-inch display, 1GHz processor, 2-megapixel rear-facing camera, dual SIM Bluetooth and WiFi. Hindi and Tamil are supported out of the box. Customers can order it from Sanpdeal.com for less than 2000 Rs which is about $33 US. 
Discussion Links: 
http://www.theverge.com/2014/8/25/6066295/amazon-reportedly-buying-twitch-for-over-1-billion
http://recode.net/2014/08/25/amazon-will-buy-twitch-for-more-than-1-billion/
http://www.theverge.com/2014/8/25/6066509/why-it-makes-sense-for-amazon-to-buy-twitch
http://techcrunch.com/2014/08/25/facebook-vs-clickbait/?ncid=rss
http://newsroom.fb.com/news/2014/08/news-feed-fyi-click-baiting/
Plug of the Day:
Plug of the day: Daily Tech News Show Shirt with Mustafa from thepolarcat.com's logo now available in white, black and Ash. Look in the podcasts section.         
Pick of the Day: Hearthstone: Heroes of Warcraft
Hearthstone: Heroes of Warcraft is a CCG (collectible card game a la Magic: The Gathering) from Blizzard Entertainment featuring characters from the WoW universe. As someone who never played WoW, on it's face, it didn't sound that interesting, but, as someone who played a little Magic back in the day, the second I loaded this onto my iPad, I was hooked. You can play your friends or random people in friendly matches, ranked matches or an arena mode where you draft a deck and then play it on the spot. The game is packed with excellent graphics, animations and music; ever-expanding content; and a vast and active community. The game is free to play with in-app purchases (totally not required) and is available for PC, Mac and iPad with Windows 8 and Android tablet support to come in the near future. Too much fun not to pass along.
Tuesday's guest: Molly Wood