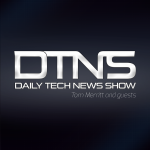 Molly Wood and Patrick Beja join me to discuss why Microsoft skipped Windows 9, and what windows 10 means for the future of the world's most popular desktop OS.
Multiple versions (ogg, video etc.) from Archive.org.
Please SUBSCRIBE HERE.
A special thanks to all our Patreon supporters–without you, none of this would be possible.
If you enjoy the show, please consider supporting the show here at the low, low cost of a nickel a day on Patreon. Thank you!
Big thanks to Dan Lueders for the headlines music and Martin Bell for the opening theme!
Big thanks to Mustafa A. from thepolarcat.com for the logo!
Thanks to our mods, Kylde, TomGehrke and scottierowland on the subreddit
Show Notes
Today's guests: Patrick Beja and Molly Wood!  
Headlines
Microsoft announced the next version of Windows will be called Windows 10 and be released sometime late in 2015. Windows 10 will be one platform and app store across phones, tablets, laptops and desktops. More info on universal apps will come at the BUILD conference in April. Among the new features, Microsoft confirmed the start menu will return in Windows 10 and tiled apps will be allowed to run in a windowed mode. A technical preview will be released starting tomorrow at preview.windows.com
Ebay announced Tuesday it will spin off Paypal into a separate publicly traded company in the second half of 2015. Carl Icahn has been encouraging the company to do so. So who's in charge after the split? Ebay's current CEO John Donahoe will step down. Dan Shulman recently of American Express, will take over as CEO of Paypal. And Devin Wenig who leads the EBay marketplace division will become CEO of eBay.
Engadget reports Apple has announced the iPhone 6 and 6 Plus will go on sale in China on October 17th. Apple received a license to sell the phones earlier Tuesday. Pre-orders for the iPhone in China will start October 10th. The phones will support TD-LTE and FDD-LTE, meaning 4G speeds on China Mobile, China Telecom and China Unicom.
Movie riddle: When is a sequel also a first? As you ponder all the possible answers to that question, The New York Times has theirs: Netflix and The Weinstein company are teaming up to make Crouching Tiger, Hidden Dragon: The Green Legend, the first movie to have a major theatrical release and a Netflix release on the same day. The movie will only be released in IMAX theaters, not traditional theaters so it's not the quite full Cordkillers dream come true, but Netflix's chief content officer Ted Sarandos said he hoped this "will be a proof point that the sky doesn't fall." Said theater owners: "THE SKY IS FALLING!"
Spotted at Paris Fashion Week: The Apple Watch. Apple Insider reports that Apple design chief Jony Ive took his 'Switzerland-terrorizing' watch to Paris and introduced it to the likes of Vogue editor Anna Wintour and Chanel's Karl Lagerfeld at hip, Parisian boutique Colette. Mere mortals were also briefly allowed to view the Apple Watch as well, making it the first time Apple's wearable has been seen by the general public.
ReCode reports Intel-owned Basis announced a new watch called the Peak. The Peak counts your steps, measures your heart and does some smartwatch stuff like phone notifications using Bluetooth LE. It also claims 4 days of battery life and is waterproof. Its made of anodized aluminum ,with a Gorilla Glass 3 face and comes in matte black and brushed silver. The watch works with iOS and Android, starts at $200, and will ship starting in early November.
Reuters reports that outgoing US Attorney General Eric Holder expressed his concern about data encryption that allows you, the data's owner to be the only one who can unlock it. In a speech to the Global Alliance Against Child Sexual Abuse Online, Holder said "It is fully possible to permit law enforcement to do its job while still adequately protecting personal privacy" and that quick access to phone data can help law enforcement officers find and protect victims, such as those targeted by kidnappers and sexual predators.
ReCode reports Reddit raised $50 million in funding which by itself isn't huge news, but the interesting thing is that the round was led by Y Combinator president Sam Altman who plans to allocate 10% of the equity to Reddit users. How that equity would be distributed is yet to be determined but Altman said Reddit may dole out shares using a distributed accounting system, a la the bitcoin block chain.
News From You
metalfreak posted the liliputing article that Google's Project Ara, the modular smartphone, will allow hot swapping of all modules except the CPU and screen. A custom version of Google L lets you swap out cameras, sensors, even the battery, without having to reboot. A working model of Project Ara will be shown off at a developer's conference in December and the phone is expected to launch in early 2015.
mranthropology submitted the CNET article about Matchstick, a $25 HDMI streaming stick that powered by Firefox OS. The device is open on the software and hardware side. It's compatible with many existing Chomrecast apps and hopes to have more apps from the Mozilla developers created by launch time. Backers of the Matchstick Kickstarter can get the stick at a discount.
MacBytes pointed out the Apple Insider story that Apple issued a patch late Monday to fix the Shellshock vulnerability in OS X. The update fixes the security flaw in bash for OS X Mavericks, Mountain Lion and Lion. Users would have to configure certain services for OS X to have been vulnerable, but now even those users have a fix.
Discussion Links:  
http://thenextweb.com/microsoft/2014/09/30/microsoft-announces-windows-10/
http://www.theverge.com/2014/9/30/6873963/windows-10-continuum-touch-interface
http://windows.microsoft.com/en-us/windows/preview-coming-soon
http://www.theverge.com/2014/9/30/6874413/windows-10-whats-old-is-new-again
Pick of the Day: Archive.org via Allan Palmer
Like many of your listeners I am interested in the tech of podcasting itself, both as an aspiring podcaster and also out of technology interest. You host at archive.org. Not an obvious choice one hears about often. Could you use archive.org as a pick sometime and go through why you use it? Love the show. Keep going!
Wednesday's guest: