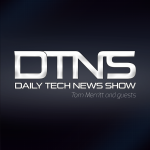 Nicole Lee joins us to talk about ARM's new version of the mbed OS targeted at the Internet of Things. with OIA, AllSeen, Thread, Zigbee and more out there, will we ever have a unified platform?
Multiple versions (ogg, video etc.) from Archive.org.
Please SUBSCRIBE HERE.
A special thanks to all our Patreon supporters–without you, none of this would be possible.
If you enjoy the show, please consider supporting the show here at the low, low cost of a nickel a day on Patreon. Thank you!
Big thanks to Dan Lueders for the headlines music and Martin Bell for the opening theme!
Big thanks to Mustafa A. from thepolarcat.com for the logo!
Thanks to our mods, Kylde, TomGehrke and scottierowland on the subreddit
Show Notes
Today's guests: Nicole Lee, senior editor of social + internet for Engadget
Headlines
Bloomberg Businessweek reports malware targeting the iOS and Android devices of Hong Kong demonstrators has been discovered. Security company Lacoon discovered an Android app purporting to help activists coordinate protests was malware. In tracing its activities Lacoon discovered malware designed to steal information from jailbroken iOS devices. The malicious programs can apparently access your contacts, text messages, call logs, pictures, and keychain.
Microsoft revealed an upcoming addition to Office, called Sway, which can automatically assemble and format presentations. Their called "sways" and are multimedia, animated, interactive presentations that live within a Web container—that can be created, published and viewed from any connected device with access to Microsoft's OneDrive service. Sway can pull from any website including Facebook and Twitter. And since its Web-based it works across platforms including iOS and Android.
Bloomberg reports Johannes Caspar, Hamburg's privacy watchdog ordered Google to limit how it combines user data. In 2012 Google changed its privacy policy to unify it and data collection across all its properties. The unification of that data collection is what worries Caspar because it could be misused to "compile detailed movement patterns, detect the social and financial status, and friendship, sexual orientation and the relationship status." Caspar said users must have the ability to determine how their data is used.
TechCrunch reports Facebook's VP of Product, Chris Cox posted on Facebook today, apologizing on behalf of the company for any hardship caused by Facebook's real names policy. Controversy began when a single user flagged hundreds of Facebooks pages of drag queens for using fake names. The pattern wasn't noticed among the thousands of reports for fake names Facebook deals with daily. Cox said Facebook will improve its tools for dealing with reports as well as provide more deliberate customer service to flagged accounts.
TechCrunch reports that the Windows 10 Technical Preview is now available as a free download for those who want to test drive the new OS, or help hunt bugs in early builds. You can either update a Windows installation or get an ISO to use on a virtual machine or other device. If you join the Windows Insider Program, you'll be able to submit feedback through a dedicated app. The preview expires in mid-April of 2015. If you want to take the plunge, head to preview.windows.com.
Bloomberg reports that "people familiar with the plans" say Apple will add a gold color option to the latest version of the iPad, which rumors say might be unveiled at a rumored announcement rumored to take place October 21st. Apple oddly, declined to comment, but other Apple products have been gold so that makes this rumor GOLDEN.
GigaOm reports Verizon decided at the last minute not to begin throttling unlimited plan subscribers on its LTE network. The plan had been starting today that when the network was congested to knock the heaviest unlimited plan users down to 3G speeds. Verizon's statement says after a few months of "dialogue" the company "decided not to move forward with the planned implementation of network optimization for 4G LTE customers on unlimited plans."
News From You
KAPT_Kipper: Rule Brittania, Brittania rule the Wav Files, and MP3s and VOBs and, well, what I'm trying to say is UK copyright law has been amended and starting today subjects of Her Majesty are free to copy MP3s, CDs DVDs and live broadcasts for personal use, as well as enjoy broader fair use, parody and qiuotation rights. This means you are no longer a bandit filthy outlaw for copying music to your phone or cloud storage folder. You can also quote and parody the work of others without permission.
Don't mind the gap. The screen gap that is. RunawaySnail submitted a 9 to 5 google report that early purchasers of the Samsung Galaxy Note 4 have complained of a small gap between the screen and the device case. GAPGATE!!!!! Today Android Central discovered that the Note 4 owners manual actually references the screen gap, calling it ""a necessary manufacturing feature"" and states that some rocking or vibration of parts may occur. The manual goes on to explain that ""friction between parts may cause this gap to expand slightly."" GAPGATE OVER! The Galaxy Note 4 went on sale September 26 in Korea.
And Metalfreak sent us a PC World article about the Google Play store, which is attempting to add more transparency by making developers list a price range for in-app purchases in their app descriptions. The article includes a screen grab of EA's FIFA 15 Ultimate Team with a range from 99 cents to $99.99. The Google Play store does not require developers to list exactly which items cost how much, so your next question, what the heck could be worth $100 in FIFA 15 Ultimate Team remains, for now, unanswered.
Discussion Links: Unify the internet of things!
http://www.engadget.com/2014/10/01/arm-mbed-device-platform/?ncid=rss_truncated
https://mbed.org/ecosystem/partners/
http://www.oracle.com/us/solutions/internetofthings/overview/index.html
http://www.cnet.com/news/internet-of-things-promote-thread-protocol-at-google/#ftag=CAD590a51e
http://www.cnet.com/news/internet-of-things-gets-a-hand-from-arm-operating-system/
http://linuxgizmos.com/open-interconnect-consortium-takes-on-qualcomms-allseen/ 
Pick of the Day: G.I Joe Coffee Company via Scott Napier
G.I Joe Coffee Company is awesome. They sell fair trade, good quality coffee, but 20% of all proceeds go to support disabled veterans. I know you get tons of picks, but I figured I had to throw one in the mix since it is a cause near and dear to my heart (retired Army and 90% disabled myself).
Thursday's guest: Anthony Carboni