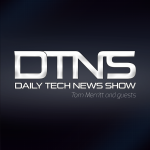 Andrea Smith joins us as we review what Apple announced today from Retina iMac to iPad Air 2 and more.
Please SUBSCRIBE HERE.
A special thanks to all our Patreon supporters–without you, none of this would be possible.
If you enjoy the show, please consider supporting the show here at the low, low cost of a nickel a day on Patreon. Thank you!
Big thanks to Dan Lueders for the headlines music and Martin Bell for the opening theme!
Big thanks to Mustafa A. from thepolarcat.com for the logo!
Thanks to our mods, Kylde, TomGehrke, sebgonz and scottierowland on the subreddit
Show Notes

"Everything Apple Announced at Its iPad and Mac Event"
"Apple Built A SIM Card That Lets You Switch Between AT&T, Sprint, And T-Mobile | TechCrunch"
"Facebook Adds Emergency Check-In Feature for Natural Disasters | Re/code"
"Revealed: how Whisper app tracks 'anonymous' users | Technology | The Guardian"
"Osmo Raises $12 Million For Its Hardware-Based iPad Game For Kids | TechCrunch"
"Will".i.am unveils Puls"
"Lenovo to challenge Xiaomi on smartphones with new company in China | PCWorld"
"Twitpic Couldn't Find An Acquirer, Will Shut Down After All On Oct 25th | TechCrunch"
"CBS launches 'All Access' streaming subscription without the need for cable | iMore"
"Teen Pirates Pay For Movies More Often Than Non-Pirates | TorrentFreak"
"iOS 8.1 is coming on Monday, will bring Apple Pay and Continuity support"
"Apple releasing OS X Yosemite to the public today for free | Ars Technica"
"Apple's iPad Air 2 Is Thinner, Faster, And Has Touch ID | TechCrunch"
"Apple reveals the 27-inch iMac with Retina Display starting at $2,499"
"Mac mini: Apple unveils an updated miniature Mac priced from $499 | The Verge"
"Microsoft's next Build conference starts April 29th with Windows 10 on the agenda | The Verge"
"AnandTech | An Introduction to Semiconductor Physics, Technology, and Industry"
"Mobile Technology Fact Sheet | Pew Research Center's Internet & American Life Project"