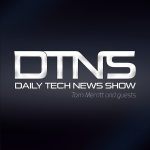 Eric Franklin from CNET joins us to talk about the new iPads out today and the future of tablets in general.
Please SUBSCRIBE HERE.
A special thanks to all our Patreon supporters–without you, none of this would be possible.
If you enjoy the show, please consider supporting the show here at the low, low cost of a nickel a day on Patreon. Thank you!
Big thanks to Dan Lueders for the headlines music and Martin Bell for the opening theme!
Big thanks to Mustafa A. from thepolarcat.com for the logo!
Thanks to our mods, Kylde, TomGehrke, sebgonz and scottierowland on the subreddit
Show Notes
Today's guest: Eric Franklin, Cnet section editor covering how-to and tablets / co-host of CNET's The Fix
Headlines
ReCode reports Twitter unveiled a developer toolkit called Fabric at Flight, the company's first mobile developer's conference. Fabric has three main parts. Crashlytics SDK helps devs fix any app's stability. The MoPub SDK helps devs implement Twitter's MoPub advertising in apps. And the Twitter SDK which as you might expect, allows Twitter posts to be embedded in apps, but ALSO has a password-free authentication mechanism called Digits. Rather than use a Twitter account, Digits can create an account for any service using only a phone number.
Google has a new email app called "Inbox" from the same people who built Gmail. TechCrunch reports that the Inbox app is designed to present information from your emails in a helpful context; it shares similar features with Google Now. "Inbox" Features include "Bundles" a way to group similar types of emails together, like receipts; "Highlights" which flags the user to upcoming events and all those links to articles your mom sends you; as well as Reminders, Assists and Snoozes. Best of all, it's available cross-platform, however, as an app for iOS, web and Android, but only in the Chrome browser.
The Next Web reports Microsoft released the final build of it's Kinect SDK 2.0 for Windows. For the first time, developers can publish Kinect apps tot he Windows store. The second-generation Kinect for Windows was released in July. Microsoft also announced a $49.99 adapter kit which can make the Xbox version of Kinect work with Windows.
Those of you waiting for the first Apple Pay glitch can relax now, or get excited if you're a hater I guess. Bloomberg reports about 1,000 transaction made with Apple Pay were mistakenly duplicated. A processing mistake between BofA and one payment network, not Apple, was to blame according to a person familiar with the matter. A Bank of America spokeswoman apologized and said the company was correcting the mistake immediately.
TechCrunch reports on an app called PhotoMath from MicroBlink that can take a picture of a math problem and deliver the steps for solving it. While the app could be very attractive to math students, Microblink says it does not want to get into the education market but merely show off what its machine vision technology can do. The company provides ready-to-use SDKs for particular use cases, such as bill payments or equation solving. But I think I can prove students will find the demo very compelling.
The Verge reports Apple's Tim Cook and Chinese vice premier Ma Kai met today. The Xinhua news agency says the pair "exchanged views on protection of users' information" and "strengthening cooperation in information and communication fields." No mention was made of the iCloud attacks alleged to be coming from within China, although Apple has acknowledged "intermittent organized network attacks." Facebook's Mark Zuckerberg is also in Beijing to visit Tsinghua University where he has been appointed a member of the School of Economics and Management's advisory board.
TechCrunch reports Xiomi's Hugo Barra announced the company will migrate international user data to servers outside of China. Barra believes the migration will cut network request latency for users in India by up to 350ms, and help users in Malaysia to experience 2-3x faster Mi Cloud photosync. Xiomi brings in a large part if its revenue from software services. MIUI services will be housed in Amazon AWS data centers in Oregon and Singapore with more locations being considered.
Samsung and Barnes & Noble are teaming up again with a tablet called the Galaxy Tab 4 Nook 10.1, because that's a snappy name! According to Engadget, it's essentially the same build and design as the Galaxy Tab 4, but with Barnes and Noble apps including Nook Library and Nook Shop. The cost is $199 after instant rebate and includes $200 worth of free book-related content.
News From You
UKtechBlogger sent us a New York Times article about the Hungarian government's desire to tax the Internet. The draft bill in the Hungarian parliament would tax Internet providers 150 forints (that's about 60 US cents) per gigabyte of data traffic. The economic minister says it will raise up to 20 billion in revenue. Fixed-line Internet traffic in Hungary was 1.15 billion gigabytes in 2013 plus another 18 million in mobile internet which is more like 175 billion forints. So maybe there's going to be a cap on the total amount? Either way, Hungarian citizens are not happy, and have planned a rally on Sunday outside the economic ministry.
gowlkick submitted the CNET story about several companies demonstrating 1 Gbps or faster Internet service over DSL at the Broadband World Forum in Amsterdam this week. Broadcom, Triductor Technology and Sckipio are making network equipment chips that support something called G.fast that enables faster DSL speeds. Network equipment would need to be less than 50 meters from buildings to deliver top speed. G.fast service could arrive in homes beginning in 2016, although Telekom Austria has the tech working in real-world tests already.
And finally, battlekoalatsu submitted an Android Central report about some new Android apps from Microsoft Garage, a newer 'work on what you want' division of Microsoft. Yes. Android apps. From Microsoft. Apps include "Next Lock Screen" a notification lock screen; "Journeys and Notes" a social travel app, Bing Torque, an app that launches a Bing search wen you turn your wrist. Finally there's CityZen, an app to send information from the public to their local government to fix problems. This app only works for the Greater Hyderabad Municipal Corporation in India.
Discussion Links: Tablets!
http://www.zdnet.com/whats-right-and-wrong-with-the-new-ipad-air-2-and-ipad-mini-3-7000034956/
http://www.cnet.com/products/apple-ipad-air-2/
http://www.reuters.com/article/2014/10/20/us-apple-results-idUSKCN0I928I20141020
http://techcrunch.com/2014/10/15/tablet-sales-growth-plummets-in-2014-as-android-smartphones-continue-to-soar-gartner/
http://www.macrumors.com/2014/10/21/ipad-air-2-55-faster-iphone-6/
Pick of the Day: Presonus Studio One via Byron in Los Angeles
Just wanted to turn you onto an audio recording application I just learned about a couple of months ago: Presonus Studio One.
It's a professional DAW (digital audio workstation) for both Windows and Mac, and comes in a variety of paid versions starting at $99.95, but the version that I'm most excited about is the FREE version! For 30 days, you can try out the Professional version which costs $399 (still cheaper than ProTools and comes with the Melodyne tuning plug-in and a mastering suite!), but after 30 days, it becomes a more limited free version, that is still quite functional!
I've been using the free Audacity program for years, but I have always wished it could do live effects processing, but unfortunately it can't. I have also used GarageBand, but it has its own limitations as well, namely 24-bit recording at 44.1 khz.
Studio One Free lets you record unlimited tracks, with higher bit rates and sample rates (if your interface supports them) and it includes 9 plug-in effects. The only thing missing from the free version that I wish it had, is a compressor and gate, but it's still pretty darn good without it, especially for free!
Thursday's guest: Nate Lanxon,