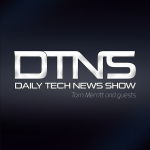 Breki Tomasson is on the show and we'll talk about Elon Musk and WorldVu's purported plan to encompass the globe in satellites to bring worldwide Internet coverage about.
Multiple versions (ogg, video etc.) from Archive.org.
Please SUBSCRIBE HERE.
A special thanks to all our Patreon supporters–without you, none of this would be possible.
If you enjoy the show, please consider supporting the show here at the low, low cost of a nickel a day on Patreon. Thank you!
Big thanks to Dan Lueders for the headlines music and Martin Bell for the opening theme!
Big thanks to Mustafa A. from thepolarcat.com for the logo!
Thanks to our mods, Kylde, TomGehrke, sebgonz and scottierowland on the subreddit
Show Notes
Today's guest: Breki Tomasson, founder of the CSICON podcasting network
Headlines:
The Next Web reported that the GNOME foundation, the folks behind the GNOME interface for Linux, is setting up a legal fund to challenge Groupon, which named their iPad-based checkout platform Gnome. You see that Linux interface GNOME is used in some Linux based point of sale systems. The GNOME Foundation asked Groupon to change the name but the company initially refused. Groupon told TNW that it has been trying to come to an agreement with the GNOME Foundation for months and if it cannot come up with a solution it will "…be glad to look for another name."
TechCrunch reports that Microsoft unveiled its first non-Nokia branded Lumia phone today and its a replacement for the X and Asha lines. The Lumia 535 has a 1.2 GHz quad-core processor and 1GB of ram, with 8GB of memory, expandable to 128 GB. The phone has 5 megapixel cameras on the front and back. The Lumia 535 will run Windows 8.1 Lumia Denim update and comes in a dual-sim variant. The cost is €110 and will go on sale in China, Hong Kong and Bangladesh this month, with "other countries to follow."
ZDNET's Mary Jo Foley reports Microsoft has launched a bundle of its subscriptions. The Work & Play bundle combines Office 365, Skype Unlimited World and Wifi, Xbox Live Gold and Xbox Music Pass for $199 a year. The bundle is for sale from now until January 4, or "while supplies last," though any limit on supplies is purely artificial. If yo already subscribe to any one of those services and sign up for the bundle, you'll just get 12 months added to your current subscription. Oh the other odd thing is yo ave to go to a Microsoft Store int he US to buy it.
Gigaom reports that YouTube may be close to launching its music subscription service after signing a deal with Merlin, an independent music trade group that represents more than 2000 independent labels. Merlin's resistance to signing was the source of reports in June that YouTube would block videos from labels that didn't sign. You Tube already obtained licenses from all three major labels, plus several other indies.
Engadget reports that Nintendo is going to release a new pair of 2DS handheld consoles with see through casing, much like the transparent Game Boy Pocket and Game Boy Color from back in the 1990's. The "Crystal Red" and "Crystal Blue" versions will launch alongside the new Pokémon Omega Ruby and Pokémon Alpha Sapphire games for $99.99 on November 21st.
The Next Web reports Facebook announced the Internet.org app for Android will arrive in Kenya this week for Airtel subscribers. Internet.org provides access to Internet service without charging for data. Among the services for Kenya are Among the services available are BBC News, BBC Swahili, Facts for Life, Wikipedia, Facebook and Facebook Messenger.
The Next Web reports Microsoft has patched a critical vulnerability that could allow remote code execution just by sending specially crafted packets to a Windows server. The hole is in the Schannel library which handles encryption and authentication in Windows for HTTP apps. Anyone running Windows Server 2003/2008/2012, Vista, 7, 8, 8.1 and Windows RT should get patch MS14-066 right away.
News From You:
Inge_Aning submitted the Verge article that Microsoft is rebranding its Lync communications software as Skype for Business with the next version set to arrive int he first half of 2015. Basic features won't change though the interface will get a more Skype-like look and add support for video calling and the Skype directory.
goofball_jones passes along a blog post from Spotify's founder Daniel Ek, who is frustrated and upset by the recent accusations that Spotify is unfair to artists. Ek says Spotify has paid more than two billion dollars to labels, publishers and collecting societies since 2008, and that piracy has paid artists ZERO dollars. Ek goes on to drop some more numbers, including the fact that a top artists like Taylor Swift would be expected to make $6 million this year from Spotify, if she hadn't pulled her catalog.
paulgannon01 pointed out the TechCrunch story that Alibaba smashed its sales record on singles day. November 11, marketed as singles day in China, is the country's biggest ecommerce day of the year. Alibaba did $1 billion in sales in the first 20 minutes and reported sales of 57.1 billion yuan just after midnight, that's $9.3 billion US. That's almost double last years number. (The US paltry Cyber Monday sales were $2.29 billion last year.
Discussion Section: Micro-Satellites!
http://thenextweb.com/insider/2014/11/11/elon-musk-spacex-will-launch-micro-satellites-low-cost-internet/
https://twitter.com/elonmusk/status/531996243904716800
https://twitter.com/elonmusk/status/531994668608024576
http://online.wsj.com/articles/elon-musks-next-mission-internet-satellites-1415390062
http://www.cnet.com/uk/news/elon-musk-confirms-ambitions-for-internet-satellites/
http://en.wikipedia.org/wiki/WorldVu_satellite_constellation
http://www.spacenews.com/article/satellite-telecom/41755worldvu-a-satellite-startup-aiming-to-provide-global-internet
Pick of the Day: Chrome for the Windows 8 interface via Mike from rainy Beirut
I thought I'd add a suggestion for pick of the day.
I've been using Windows 8 from the beginning and I've found myself impressed with the innovative GUI and more pleased with each refinement.
That said, my pick isn't Windows 8, but Chrome for the Windows 8 interface. Chrome started as just the browser last year, but is now a great port of Chrome OS and works well with a touch interface, like my Surface 3. By default, Chrome launches in the traditional desktop, but when you go to the menu bar and relaunch in Windows 8 interface, it switches over, so it's kind of tricky to find
It's not a new app, but I was pleasantly surprised when I found out how Google is adapting to Windows brave new interface and it's now my default.
Wednesday's Guest: Michael Wolf of technology.com