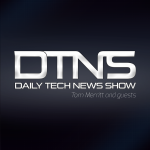 Justin Young is on the show today and we'll talk about Uber's integration with Spotify. Will anyone use it? And if so will it become a nightmare for drivers?
Multiple versions (ogg, video etc.) from Archive.org.
Please SUBSCRIBE HERE.
A special thanks to all our Patreon supporters–without you, none of this would be possible.
If you enjoy the show, please consider supporting the show here at the low, low cost of a nickel a day on Patreon. Thank you!
Big thanks to Dan Lueders for the headlines music and Martin Bell for the opening theme!
Big thanks to Mustafa A. from thepolarcat.com for the logo!
Thanks to our mods, Kylde, TomGehrke, sebgonz and scottierowland on the subreddit
Show Notes
Today's guests: Justin Robert Young, DTNS correspondent
Headlines:
New York City is getting free gigabit WiFi. TechCrunch reports that a public-private consortium will begin building wifi enabled kiosks all around the five boroughs, beginning in 2015. The LinkNYC kiosks will have an encrypted network connection and offer free phone calls to anywhere in the U.S, as well as a touchscreen tablet interface to access city services, interactive maps, free emergency and information calls, charging stations and displays for advertising and public service announcements. They will also feature display advertising space which the city expects will generate $500 million in revenue over the next twelve years.
Good news for iOS 8 users with older devices. 9 to 5 mac reports that Apple has released iOS 8.1.1, which will improve performance for older A5-powered devices, including the iPad2 and iPhone 4s. Apple also release OS X 10.10.1, with wi-fi performance fixes, as well as a maintenance update for third-generation Apple TVs, also known as version 7.0.2. So far no reports of install issues with any of the updates.
GigaOm passes a long a Financial Times report that Facebook is testing a new product called Facebook for Work. Rather than be a clever way to hide your Facebook surfing while at work. the service would instead allow users to chat with colleague, make professional contacts and do boring job-enhancing things like collaborating on documents. Work accounts would be separated from personal accounts. TechCrunch previously uncovered info about the project back in June.
Spotify announced today it will launch a partnership with Uber in ten cities around the world on Nov. 21st that will let Spotify Premium users choose the music in their Uber rides. Users can link their Uber and Spotify accounts today. The feature is opt-in for the driver so not all cars will have it. Meanwhile TechCrunch reports developer Ethan Lee has uncovered code in Spotify's app indicating it may add a special section for podcasts at some point. That was obvious because the entry in the code was called 'Podcasts.' Lee found another entry called 'Magic' that obviously means Spotify will be incorporating magic in its app at some point.
Engadget reports Sony just launched a stacked CMOS photo sensor for smartphones, the Exmor RS IMX230, that puts 21 megapixels into a 1/2.4-inch sized form factor. It has 192-point phase-detection autofocus and integrated HDR for high-res photos and 4K video. Pretty much its being called dSLR features in a smartphone sensor. The iPhone 6 and OnePlus One use current version of the Exmor sensor. This new Exmore RS sensor should appear in April.
The Next Web reports Apple announced Chinese customers can now use Union Pay cards with their iTunes accounts. Previously Chinese customers had to transfer money into their App Store account before making purchase. Now they can just make a purchase and be charged directly.
TechCrunch reports that a group of technology companies wrote a letter urging the US Senate to pass the USA Freedom Act, a bill that would prevent bulk collection of Internet metadata and increase transparency about government demands for user information from technology companies. The letetr was written on behalf of the Reform Government Surveillance Group which includes AOL, Apple, Dropbox, Evernote, Facebook, Google, LinkedIn, Microsoft, Twitter, and Yahoo. The bill could come before the Senate this week.
The US State Department shut down its entire unclassified email system this weekend so engineers could repair possible damage from a suspected attack. A senior state department official said "activity of concern" was first detected around the same time as the October incident that targeted the White house unclassified computer network. No word yet on who was responsible for the State Department breach, but the official said no classified systems were affected.
Recode reports that Snapchat unveiled a new feature powered by Square, that allows you to send and receive money through the Snapchat app. Here's how it works: Users type out the dollar amount they want to send as part of a private message. The app recognizes the dollar sign + number and presents a green payment button, which users tap to activate payment. We're trying to confirm if the money stays or disappears after 12 seconds.
News From You:
metalfreak pointed out last Thursday's Science Daily post about A3, a software suite that attempts to recognize and eliminate never-before-seen malware, repair any damage it caused and prevent against future infection. A team of computer scientists at the University of Utah led by research assistant professor Eric Eide and associate professor John Regehr developed the software. A3 detects unusual OS behavior and stops it. As a test it discovered and repaired a Shellshock attack in 4 minutes. The software is open source and is designed to protect servers running Linux.
starfuryzeta posted the Guardian story that Google's Project Loon is coming to Australia in conjunction with Telstra. 20 balloons will fly in western Queensland in December as a test. The balloons beam Internet signals to homes and phones. Telstra will provide base stations and spectrum. Google tested the project in Christchurch, New Zealand last June. The goal of Project Loon it to eventual circle the whole Earth providing Internet connectivity to unwired areas.
jaymz668 let us know about the Ars Technica article about Martijn Wismeijer, a Dutch entrepreneur and Bitcoin enthusiast, who embedded an NFC chip in each hand. One encodes love and the other hate. I mean one hand he overwrites with things like contact details and the other contains the encrypted key to his private BitCoin wallet. He uses it to stock ATMs that are part of his company Mr. Bitcoin. He also would like to get NFC-enabled locks so he can unlock doors with his hand.
Discussion Section: Riding in Cars with Noise
http://thenextweb.com/opinion/2014/11/17/think-ubers-deal-spotify-awful-idea/
http://thenextweb.com/insider/2014/11/17/official-spotify-uber-team-let-control-music-ride/
http://techcrunch.com/2014/11/14/uber-music/
https://news.spotify.com/us/2014/11/17/uber/
http://techcrunch.com/2014/11/17/uber-spotify-bmw/?ncid=rss
Pick of the Day: Alien Blue via Andrew Hughes from epic Portland
Andrew from epic Portland here and I want to recommend the reddit app Alien Blue for iOS. It's got a ton of different features but the things that make it stand out the most to me are how it manages your subreddits and how easy it is to share a post. I definitely think that any redditor that has an iOS device needs this app. Thank you to everyone at DTNS for a great podcast keep up the amazing work.
Tuesday's guest: Patrick Beja, DTNS correspondent