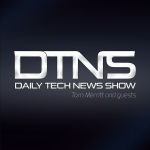 Darren Kitchen is on to talk about the Russian site that collects people's unprotected baby monitor and cat cams. Should it be taken down? And Len Peralta is here to illustrate the show!
Multiple versions (ogg, video etc.) from Archive.org.
Please SUBSCRIBE HERE.
A special thanks to all our Patreon supporters–without you, none of this would be possible.
If you enjoy the show, please consider supporting the show here at the low, low cost of a nickel a day on Patreon. Thank you!
Big thanks to Dan Lueders for the headlines music and Martin Bell for the opening theme!
Big thanks to Mustafa A. from thepolarcat.com for the logo!
Thanks to our mods, Kylde, TomGehrke, sebgonz and scottierowland on the subreddit
Show Notes
Today's guest: Darren Kitchen of hak5.org and Len Peralta, author and illustrator
Today is the final day! It's almost the one year anniversary of DTNS and Friday's resident artprov artist Len Peralta is doing something special to mark the occasion. He's drawing a poster called "In This Together" and you have a chance to be drawn into the print. There are only 26 slots left. If you want to get drawn into this piece of DTNS history, go to Len's Patreon page: patreon.com/len and pledge at the $2.50 level or higher. Len will draw you into the print + you'll also get a copy of it as well. Once again, that URL is patreon.com/len
Headlines:
ReCode passed on a Financial Times report that a draft motion for the European Parliament would call for Google to separate its search services from other businesses and become two companies. The motion says "Unbundling of search engines from other commercial services" should be considered. Google holds 93% of the search market in Europe compared to 67% in the US.
Aereo announced on its blog today that it will file for chapter 11 bankruptcy. CEO Chet Kanojia wrote that his teams had explored every path available to the company but cited legal and regulatory uncertainty as the main reason they chose to file for bankruptcy. Aereo appointed appointed Lawton Bloom of investment banker Argus to serve as Aereo's Chief Restructuring Officer during this period.
The patent wars may be winding down. Reuters reports Google has agreed to settle litigation with patent consortium Rockstar which includes Apple as an investor. The consortium had sued Google and other handset makers in October 2013 over Nortel patents related to search engine technology. No details were announced about the settlement. Cisco took a $188 million charge related to settlement with Rockstar earlier this month.
Bloomberg Businessweek reports that a US federal appeals court blocked the US FCC from ordering Comcast to disclose its programming contracts. The FCC has the contracts, but wanted "interested parties" to be able to see them as part of the agency's review of the proposed Comcast merger with Time Warner. Comcast argued revealing its fee structures would put them at a competitive disadvantage. The disclosure requirement also would apply to the FCC's review of AT&T's acquisition of DirecTV.
Gigaom reports that Google is offering 1 terabyte of Google Drive storage, free for two years with the purchase of a new Chromebook. The offer, valued at $240, accompanies the sale of Chromebooks priced as low as $199. Interested buyers must redeem the Drive offer by January 1, 2015 to quality for the increased capacity.
ReCode reports US FCC Chairman Tom Wheeler is afraid of dogs. Wheeler told reporters Friday "Look, the big dogs are going to sue regardless of what comes out. We need to make sure we have sustainable rules." He was trying to explain why no new proposals have come from the FCC regarding Open Internet Guidelines since President Obama suggested reclassifying ISPs under Title II of the Teleocmmunications Act of 1934.
News From You:
HobbitfromPA posted the CNET story about a plant-based polymer from Suneris that can help stop bleeding and act like lego bricks fro the body. The substance is called VetiGel and can be applied to skin or soft organs to stop bleeding in 20 seconds. So far the substance has been determined safe for animals. Vets interested in testing it out can sign up at suneris.co/contactus.
the_big_endian sends us an NDTV report that according to the Internet and Mobile Association of India (IAMAI) and IMRB International, the number of people online in India will reach 302 million by the end of this year, overtaking the US and its 279 million users as the second-largest Internet market in the world. As of the end of October, 278 million people are online in India with 159 million accessing the internet on mobile phones. China is still the largest Internet market with more than 600 million Internet users.
metalfreak posted the PC World article that Intel will join Samsung in shipping 3D NAND flash chips that stack transistors in a miniscule 32-layer cube. While Samsung's chips have already been on the market, Intel claims they're models can hold twice as many bits as their competitors, 256 billion bits on a single die. That means a TB of data could fit on a NAND chip that's 2 millimeters thick. Intel plans to ship the 3D NAND chips next year.
ancrod2 sent in the Wired article that Utah representative Marc Roberts has introduced legislation int he Utah House of Representatives that, if approved, would direct municipalities in the US state to "refuse support to any federal agency which collects electronic data within this state." The effect would be to prohibit the NSA from negotiating a new deal for cheap water service for its data center in Bluffdale, Utah. That water deal ends in 2021.
spsheridan sent us a CNET report that researchers at Princeton University have developed a 3D printer that can 3D-print quantum dot LED in layers. QLEDs shine brighter and with a great purity of color, at a lower power consumption rate, using cadmium selenide nanocrystals. They're also ultrathin, flexible and transparent and could someday be used to create contact lenses with a heads up display, once they figure out a way to include an on-board power supply. So, not coming next year.
Discussion Section: 
http://www.theguardian.com/technology/2014/nov/20/webcam-hackers-watching-you-watchdog-warns
http://iconewsblog.wordpress.com/2014/11/20/is-someone-watching-you-right-now-a-warning-as-website-targets-insecure-webcams/
http://www.consumer.ftc.gov/blog/what-know-about-webcam-hackers
http://www.theguardian.com/world/2014/feb/27/gchq-nsa-webcam-images-internet-yahoo
Pick of the Day: Legion: Skin Deep via Technosquid
Technosquid sent us this one: "My pick is the new Brandon Sanderson audiobook, Legion: Skin Deep, available free for pre-order on audible.com, set for release on November 24th. Legion: Skin Deep is the sequel to Legion, a novella which gained some popularity when it was available free to purchase from audible for a month or two back in 2012 (now $4.86 for audible subscribers, $6.95 for non subscribers, or $2.99 kindle + $1.99 whispersync for audio audible add-on.)
"Stephen Leeds, AKA 'Legion,' is a man whose unique mental condition allows him to generate a multitude of personae: hallucinatory entities with a wide variety of personal characteristics and a vast array of highly specialized skills."
I really liked the original, although it was only a short two-hour reading of a 96 page story, but thankfully the sequel is more than twice as long.
In a blog post, the author noted that this is a limited-time promotion, and after one month it would no longer be available for free, but of course anyone who purchased it during the promotion would have it available in their audible libraries."
Monday's guest: Nicole Spagnuolo!