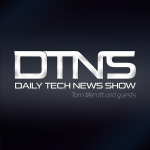 Molly Wood and Tim Stevens join the show to talk about what's coming up at CES and why everybody gets so excited about it, while at the same time calling it irrelevant every year.
Using a Screen Reader? click here
Multiple versions (ogg, video etc.) from Archive.org.
Please SUBSCRIBE HERE.
A special thanks to all our Patreon supporters–without you, none of this would be possible.
If you enjoy the show, please consider supporting the show here at the low, low cost of a nickel a day on Patreon. Thank you!
Big thanks to Dan Lueders for the headlines music and Martin Bell for the opening theme!
Big thanks to Mustafa A. from thepolarcat.com for the logo!
Thanks to our mods, Kylde, TomGehrke, sebgonz and scottierowland on the subreddit
Show Notes
Today's guest: Tim Stevens, CNET Editor at Large focused on tech products and automotive & Molly Wood personal technology columnist for The New York Times
Watch for Tim's CES work here! http://www.cnet.com/ces/
Molly's CES preview will be posting later today at: http://www.nytimes.com/bits and she will be doing lots and lots of CES stories so stay tuned!
Headlines
The Next Web reports Xiaomi released details of the Redmi 2, an update to its Redmi 1S phone. The 2 has 64-bit Qualcomm Snapdragon 410 Quadcore processor, supports LTE, ups the front0-facing camera to 2 MP and has a 2,200 mAh battery, while running Xiaomi's MIUI 6 version of Android. The phone will sell in China for 699 RMB. Xiaomi announced yesterday it sold 6.1 million phones in 2014.
Swiss Watchmaker Withings has announced a more affordable version of it Activité smartwatch called the Activité Pop made of cheaper PVD_coated metal with a silcone strap. The Pop will sell for $150 quite a bit less than the $450 of the regular Activité. The Pop comes in Azure, Shark Gray and Sand and tracks sleep, steps and swimming. It also syncs to Withings' Health Mate app for iOS. Android is coming soon. The Verge reports The Pop goes on sale at Best Buy Jan. 5.
PC Mag reports on several new hard drives released by Seagate and LaCie. Among the highlights, the Seagate Seven is a superslim external 2.5-inch USB 3.0 500 GB drive available by late January for for $99.99. The LaCie Mirros packs a 1 TB flash drive in a Gorilla Glass 3 case designed by Pauline Deltour with a matching ebony wood stand. It should arrive in late January for $279.99. There's also a 500 GB Wifi-enabaled Seagate Wireless in February for $129.99. The Seagate Personal Cloud home NAS in 3, 4 and 5 TB or two-drive bay models at 4, 6 and 8 TB, in late January, though no pricing yet. And LaCie Rugged RAID4TB array in Q1 for $449.99.
Acer made its 15.6-inch Chromebook official coming to the US starting at $249.99. GigaOm reports displays range from 1366 x 768 tp 1920 x 1080 and storage in 16 or 32 GB varieties. You can also choose between 2 and 4 GB of RAM and between 5th-gen Celeron or Core i3 Broadwell chip. All the screen size doesn't come light though as the ChromeBook 15 weighs in at 4.85 pounds.
According to the Washington Post, FCC Chairman Tom Wheeler told fellow FCC commissioner before Christmas that he intends to circulate a draft proposal of Open internet Guidelines internally in February with an eye towards voting on the guidelines within weeks. FCC spokeswoman Kim Hart confirmed the timetable to the Post.
Reuters reports that Intel invested $24.8 million in Net-connected eyewear company Vuzix Friday. Last month fashion eyewear designer Luxottica announced a partnership with INtel to bring tech into fashion brands. Intel also has deals to develop wearable devices with Fossil Group and Opening Ceremony for things like watches and bracelets.
Acer also highlighted its V 17 Nitro laptop with Intel's RealSense 3D camera. The 3D sensor can let you control games and apps with hand motions. It also can scan objects, including your face. for inclusion in software or for 3D printing projects. Otherwise its a standard Acer 17-inch desktop replacement with a quadcore Core i7 1 TB drive combined with a 128 or 256 GB flash drive. Engadget says it ships in January although the price is TBD.
News From You
starfuryzeta submitted the TorrentFreak article that Netflix has started to force its Android app to use Google DNS, which makes it harder to use DNS-based location unblockers. Several VPN IP ranges were targeted as well. TorGuard noticed access problems by its users starting in mid-December. Hulu implemented blocks on VPN users a few months ago. The blocks have the affect of preventing out of region subscribers from using the service but also prevent users concerned with security and privacy from using the service as well even when within the proper region.
KAPT_Kipper posted the Engadget story that the US Smithsonian Institution has posted more than 40,000 pieces of art from its Freer and Sackler galleries online. The images can be used for non-commercial purposes for free. Need a Wandala painting from the 1100s as your wallpaper? Easily done.
Discussion Section: CES 2015
http://www.cnet.com/news/ces-2015-everything-you-need-to-know/
http://www.theverge.com/2015/1/2/7472871/ces-2015-preview-consumer-electronics-show-predictions
http://arstechnica.com/gadgets/2015/01/ces-2015-preview-what-to-expect-when-youre-expecting-ces/
https://gigaom.com/2015/01/04/my-ces-2015-expectations-connect-all-the-things/
Pick of the Day: Tablo TV via
I have a pick for someone who is looking to get rid of cable. I recently picked up a Tablo:
It is a DVR for over-the-air broadcasts. Setup is simple. You connect an antenna, a USB hard drive for storage and connect up the power brick. You can plug it into Ethernet or just put it on your Wifi network. The unit can hide wherever it is convenient because after it is setup, you just stream live and recorded TV to your devices. We are a mostly Apple household so we stream to iPads and iPhones and Airplay to AppleTVs or stream to a web browser on one of our computers. The website says they support Android tablets and phones, Kindle Fire tablets, Roku and Plex. I haven't tried any of those though. It is simple to browse the guide and setup recording schedules. You can even set it up to be reachable remotely so you can watch your TV wherever you have Internet access.
Be aware that you do need to buy a guide subscription but they have several different options for that too, including a single lifetime subscription fee.
Tablo is one part of my cord-cutting solution which also includes Netflix and the odd iTunes TV show purchase. I heartily recommend it.
Announcements!
Our next DTNS contributors have been announced: Scott Johnson and Veronica Belmont!  If you'd like to hear more of Scott and Veronica, go here: patreon.com/acedtect
DTNS has an Instagram account! Jennie will be posting from CES until she falls down.  http://instagram.com/dtnspix/