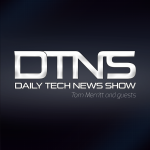 Patrick Beja and Patrick Norton are here to talk about the top stories out of CES as well as the fight for one standard in the Internet of Things and wireless charging.
Using a Screen Reader? click here
Multiple versions (ogg, video etc.) from Archive.org.
Please SUBSCRIBE HERE.
A special thanks to all our Patreon supporters–without you, none of this would be possible.
If you enjoy the show, please consider supporting the show here at the low, low cost of a nickel a day on Patreon. Thank you!
Big thanks to Dan Lueders for the headlines music and Martin Bell for the opening theme!
Big thanks to Mustafa A. from thepolarcat.com for the logo!
Thanks to our mods, Kylde, TomGehrke, sebgonz and scottierowland on the subreddit
Show Notes
Today's guests: Patrick Norton of TekThing.com and Patrick Beja, DTNS Contributor and host of Le Rendez-vous Tech, Pixels and The Phileas Club
Headlines
Sony announced the Walkman ZX2 a high-end music player. Yep. Music player. Or as Sony puts it "the fruit of continuous refinement in high audio quality technologies." It has a matte black case and runs Android 4.2. Yep. Jelly Bean. It can do apps but it's meant to do DSD, WAV, AIFF, FLAC, Apple Lossless and even MP3 up to 192 KHz/24 bits, plus it has Bluetooth and NFC and 128 GB of storage. The ZX2 launches this spring for more than $1,119.99 according to the Verge. The very first walkman in 1979 sold for $150 which would be $536 in 2015.
Gaming company Razer and professional VR company Sensics announced an effort to standardize Virtual Reality development.  The Platform is called Open Source Virtual Reality or OSVR. Razer CEO Min-Liang Tan called it the "Android of virtual Reality"
meaning it's not meant to compete with things like Oculus— but instead become a standard for cross-platform compatibility.  Apps built with it can run on Windows Android and Linux. A devkit will be released in June 2015 for $200 with a 1920 x 1080 screen and 100-degree field of view. A limited test run will be made available at GDC in March.
Razer also debuted the Forge TV a 4×4 inch microconsole running Android meant to sell for $99 in Q1. It has a Qualcomm Snapdragon 805 quadcore processor, an Adreno 420 GPU 16GB of storage and 2GB of RAM. It runs Razer's Cortex:Stream which delivers low-latency and HD resolution improvements to cut down on lag as PC games are streamed to the Forge TV. Users can also stream music, video, and use other apps and control the console using iOS, Android, ChromeBook, and Windows devices.
9 to 5 mac reports that Apple is selling fully unlocked, SIM-free iPhone 6 and 6 Plus phones in Apple's US retail and online stores. Previously T-Mobile was the only US carrier selling unlocked iPhones. Pricing remains $649 to $949 depending on screen size and choice of storage space. You just don't get a SIM card.
CNET reports that Fitbit unveiled two new wearables that track your heart rate as well activities– the Fitbit Charge HR and the Fitbit Surge. The Charge HR includes 24 hour heart rate monitoring. The Surge, Fitbit's first official smartwatch, adds GPS, text message notification and music control. Both provide caller ID, sleep monitoring, heart monitoring and EVEN show you the time of day. The Charge HR costs $150 USD and the Surge smartwatch $250. Software updates will allow users to link five devices to one Fitbit account.
CNET reports on Lenovo's LaVie Z series which promises a 13-inch clamshell laptop, the LaVie Z HZ550 that weighs 1.72 pounds, and a Yoga-style 13-inch hybrid the LaVie Z HZ750 at 2.04 pounds. The company claims both are the lightest models available in their class.
A magnesium-lithium chassis is 50% lighter than aluminum according to Lenovo.  Both models have screens available up to 2560 x 1440 and use Broadwell chips. The HZ550 laptop will start at $1,299 and the HZ750 hybrid will start at $1,499, with both available in the US in May.  Both models will be available in Japan sometime in the spring.
Lenovo also announced the Yoga Tablet 2 with AnyPen conductive display that requires you to use a pencil or ballpoint pen to write on the screen. The Lenovo Yoga Tablet 2 will be available in January 2015 starting at $299.
Ars Technica reports Broadcom announced a chip for cable modems today that allow for gigabit per second Internet service. Comcast was quick to jump in and say they'll implement the chips along with DOCSIS 3.1 this year. Comcast's fastest residential service today is 505Mbps downstream and 100Mbps upstream.
As if screaming for attention, the Apple rumor mill spun into high gear today. 9to5 Mac says sources within Apple say the next 12-inch MacBook Air will be smaller than the current 13-inch version and narrower than the 11-inch model. Along with other design tweaks and moved power button the big bombshell in the rumor is that there would only be one USB Type-C port and a headphone jack with no other ports.  The rumored ship date is mid-2015. — ALSO 9to5 Mac says "sources familiar with the product's development" say the Apple Watch will ship to the US by the end of March.
GigaOm notes that Microsoft has opened up its Office apps for Android to all. The Android versions of Word, Excel and PowerPoint are still preview editions but can be obtained from the Google Play Store. Your tablet will need to be ARM-powered with a screen size between 7 and 10.1 inches and be running Android KitKat or Lollipop.
News From You
KAPT_Kipper pointed out The Verge article about The Internet Archive at archive.org has added 2,400 MS-DOS games to its library for you to play for free in a browser. The collection includes id Software's Commander Keen, the apocalyptic RPG Wasteland, the original Prince of Persia, early FPS games like Wolfenstein 3D, and many more.
starfuryzeta passes along the TechCrunch report that Intel has shut down all of its Russian-language developer forums as a result of the Russian government's new "Blogger law. The law, announced last year, puts tighter controls on sites with more than 3,000 daily readers including mandatory registration.  Those who violate the law are subject to fines.  Intel is redirecting Russian users to post on Intel pages on third-party sites, or English language Intel sites hosted outside of Russia.
ancrod2 posted the Gizmodo story that's been kicking around all week that GoGo's inflight WiFi service is using man-in-the-middle tactics. A Google engineer named Adrienne Porter Felt posted a screenshot on Twitter showing GoGo was issuing its own google.com security certificate when she was loading YouTube.com. That's usually a sign of a man in the middle attack. GoGo said in a statement that "One of the recent off-the-shelf solutions that we use proxies secure video traffic to block it." In other words its bandwidth shaping that's at fault.
Discussion Section: Standards!
http://www.cnet.com/news/key-wireless-charging-groups-a4wp-pma-agree-to-merge/#ftag=CAD590a51e
http://www.engadget.com/2015/01/06/pma-a4wp-merger/?ncid=rss_truncated
http://www.bbc.com/news/technology-30692154
https://gigaom.com/2015/01/06/smartthings-next-generation-hub-will-support-thread-and-the-oic/
http://thenextweb.com/gadgets/2015/01/06/context-focused-wi-fi-alliance-competitor-ibeacons-due-arrive-devices-year/
Pick of the Day:
Announcements!
Our next DTNS contributors have been announced: Scott Johnson and Veronica Belmont!  If you'd like to hear more of Scott and Veronica, go here: patreon.com/acedtect
DTNS has an Instagram account! Jennie will be posting from CES until she falls down.  http://instagram.com/dtnspix/ 
Tomorrow's guest: Nicole Lee of Engadget!