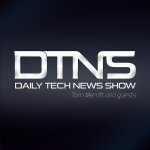 Todd Whitehead is on the show. We'll talk about Twitter's teacups and troll regrets along with the appearance of the annual Apple TV rumor.
Using a Screen Reader? click here
Multiple versions (ogg, video etc.) from Archive.org.
Please SUBSCRIBE HERE.
A special thanks to all our Patreon supporters–without you, none of this would be possible.
If you enjoy the show, please consider supporting the show here at the low, low cost of a nickel a day on Patreon. Thank you!
Big thanks to Dan Lueders for the headlines music and Martin Bell for the opening theme!
Big thanks to Mustafa A. from thepolarcat.com for the logo!
Thanks to our mods, Kylde, TomGehrke, sebgonz and scottierowland on the subreddit
Show Notes
Today's guest:  Todd Whitehead, Alpha Geek Radio
Headlines
Remember the Swatch Watch? No? (damn kids) Well, it was a super popular casual watch from the 1980s — Swatch stands for Second Watch, if you were wondering. According to Bloomberg Business, the Swiss watch company plans to sell a smartwatch, or perhaps a Swartwatch. Swatch CEO Nick Hayek said in an interview that the device will use NFC, let consumers make mobile payments, and somehow won't have to be charged, while still working with Windows and Android software. It may be available by April, around the same time as the Apple Watch.
The Verge obtained a message written by Twitter CEO Dick Costolo on an internal forum taking personal responsibility for Twitter's harassment and abuse problems. After an employee asked what they could do to stop cyberbullying, Costolo wrote, "we suck at dealing with abuse and trolls on the platform and we've sucked at it for years. It's no secret and the rest of the world talk about it every day." Costolo said "we're going to start kicking these people off right and left and making sure that when they issue their ridiculous attacks, nobody hears them."
You hear that? — That's the sound of NDAs lifting. Last June at WWDC Apple announced the Photos app, the replacement for Aperture and iPhoto and previews abound on the Internet today. The Verge reports key highlights include icloud integration. When you take a pic on your iPhone it will automatically be uploaded to your iCloud drive. There's also a new auto crop tool, a new zoom out view and new square book formats. Keep in mind, you won't have the same level of granular control especially compared to Aperture's pixel-peepers level of tweaking. So don't delete Aperture or iPhoto for Photos app, just yet. Developers can download the beta version of OS X that includes Photos now.
Bloomberg reports Twitter has licensed direct access to its data— the so-called firehose— to Google. While Google can index and include Twitter posts in its search without paying, access to the firehose allows for posts to show up in search as soon as they're posted. Engineers are working on the connection which should start having an effect sometime int he first half of this year.
Buried in a history of why Google Glass died, the New York Times reports a glimmer of hope for the product. According to people with knowledge of Tony Faddell's plans, Ivy Ross's team will be redesigning Glass from scratch and will not release it until it's complete.
ReCode has this year's winter tale of Apple creating a TV service. This year's rumor takes the form of Apple in preliminary talks with TV programmers to create bundles of programming to be sold directly to consumers over the Web. With SlingTV and PlayStation Vue in beta and HBO and Verizon's services expected later this year, this could be the year the Apple television service rumor comes true. But just don't be too shocked if the autumn rumor about talks with Apple falling apart makes its usual appearance.
BT has confirmed it is acquiring UK mobile network service company "EE" from Orange and Deutsche Telekom for $19 billion dollars. The move will allow BT to sell its broadband, fixed telephony and pay-TV services to those EE customer who don't already subscribe to BT's offerings. EE has a subscriber base of 33 million in the UK and the largest 4G customer base in Europe.
The Verge reports Mattel and Google will hold a join event February 13th in New York, the day before Toy Fair 2015. The invite features a graphic reminiscent of the ViewMaster and reads "Mattel invites you to view what's possible with exclusive announcement and product debut" followed by the Mattel and Google logos.
GigaOm reports Twitter earnings are out. $479.078 million in revenue beat expectations of 453.1 million and Earnings per share of 12 cents beat expectations of 6 cents. User growth was not as rosy. Monthly average users went from 284 million in Q3 to 288 million in Q4 which is a 20% jump over Q4 last year. Analysts are already grouchy about that slow growth.
News From You: 
HobbitfromPA sent us the story from NBC reporting that the FBI is investigating an attack on the IT systems of Anthem, one of the largest health insurance companies in the US. Anthem spokesperson, Kristin Binns said attackers, "obtained personal information relating to consumers and Anthem employees who are currently covered, or who have received coverage in the past". The information accessed included names, birthdates, Social Security numbers, addresses, income data, employment information and email addresses. Anthem serves customers in 14 states.
starfuryzeta sent us The Next Web's report that Under Armour, a company that makes workout clothes, has acquired personal training app Endomondo for $85 million and diet and exercise counter MyFitnessPal for $475 million. My Fitness pal has 80 million users and Endomondo has 20 million. Add that to the 120 million users of MapMyFitness, already owned by UnderArmour and that is a huge community of people who need just might need some exercise clothes.
Discussion Section Links: 
http://recode.net/2015/02/04/apple-is-talking-to-tv-programmers-about-its-own-web-tv-service/
Apple in Talks (Again) to Offer TV Channels: Report
http://allthingsd.com/20091102/apples-itunes-pitch-tv-for-30-a-month/
http://nypost.com/2012/03/01/apple-throws-weight-around-in-tv-negotiations/
http://www.dslreports.com/shownews/Unshockingly-Apples-Dream-of-TV-Disruption-Held-up-By-Cable-129924
http://www.bloomberg.com/news/articles/2014-02-12/apple-said-to-plan-new-set-top-box-amid-time-warner-cable-talks
Pick of the Day:  MapMyFitness.com via Jamie in beautiful BC

Another app pick I want to share with my fellow DTNS'ers. As 2015 just started and a lot of people are trying to stay on track with their new years resolutions, I wanted to make people aware of the Map My Fitness line of apps for iOS and Android, more specifically MapMyWalk. The free version of this app provides a wealth of features to help you both track your various workouts, as well as provide incremental audible updates as to your current pace and distance travelled. The GPS functionality will plot your walk/run on a map for you to save and use later, and you can save your favorite routes to use on a later date. It will also give you a weekly recap of how many workouts you did, total distance travelled, and total calories burned. It also works with many fitness trackers, as well as uploading data to Health Kit on iOS. Can't say enough good things about this great free app for those wanting an easy way to live an active lifestyle.
Thanks as always! Jamie in beautiful BC
Update on Windscape
"Windscape software recommended and apparently that was bad timing. Thomas Sidla emailed the company that makes it Gaucho Software and got this reply: ""Last week, the National Weather Service changed something on their servers, so I've been scrambling to update my apps for the change." The Update went live last night so it's all working again.
Tomorrow's guests: Justin Robert Young, Len Peralta!