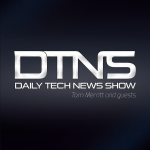 Justin Young is here to help us avoid losing our entire generation's history in a digital black hole. But who can save us? Vint Cerf? Archive.org? Some people at Carnegie Mellon? We will tell you. And Len Peralta will draw it.
Using a Screen Reader? click here
Multiple versions (ogg, video etc.) from Archive.org.
Please SUBSCRIBE HERE.
A special thanks to all our supporters–without you, none of this would be possible.
If you enjoy the show, please consider supporting the show here or giving 5 cents a day on Patreon. Thank you!
Big thanks to Dan Lueders for the headlines music and Martin Bell for the opening theme!
Big thanks to Mustafa A. from thepolarcat.com for the logo!
Thanks to our mods, Kylde, TomGehrke, sebgonz and scottierowland on the subreddit
Show Notes
Today's guests: Justin Robert Young and Len Peralta
Check out Len's amazing artprov of the week "Ye Olde Digital Dark Ages"
http://lenperaltastore.com/products/ye-olde-digital-dark-ages-dtns-2-13-15-print
Headlines:
USA Today reports that the View-Master stereoscopic photo viewer is going digital. The old View-Master was a red plastic viewer that you held up to your face and viewed cardboard "reels" with small color slides in simulated 3-D. Mattel has teamed up with Google to make a new virtual reality View-Master based on Google's Cardboard VR form factor. Instead of sliding in a cardboard reel, you slide in an Android smartphone. New reels are placed in front of the viewer to add augmented reality 3D interfaces to the experience you get from the Mattel app, though you don't NEED the reels. The new viewer will cost $29.99 and include a sample reel. Additional three-pack reels will cost $14.99. Coming this autumn.
CNET reports US President Barack Obama signed an executive order to create a framework to allow better communication between tech, finance, energy and health care industries and the US government for the purpose of cybersecurity.The President is hosting the White House's first summit on Cybersecurity and Consumer Protection at Stanford University today. Financial and retail executives and Apple CEO Tim Cook are attending. Facebook, Google, and Microsoft all sent less senior executives.
So what did the one CEO who attended to the Cybersecurity Conference have to say? Well CNET reports you'll now be able to use Apple Pay to enter US National Parks. Hooray! Cybersecurity problems solved. Let's go home boys! OH wait. Apparently the government and tech companies need to work together to protect the rights of customers and citizens who Cook pointed out, are actually the same people. Cook said:"If those of us in positions of responsibility fail to do everything in our power to protect the right of privacy, we risk something far more valuable than money. We risk our way of life."
9 to 5mac notes that Apple seems to have hired former Mercedes-Benz Research and Development president and CEO Johann Jungworth as the Director of Mac Systems Engineering. According to a story in the Financial Times Apple's recent hirings in the automotive industry are for a new research lab where iPhone unit managers are researching automotive products.But… why? The hiring follows a week's worth of rumors about Apple's desire to get into the automotive market. But also, we don't know anything. At all. Beep beep.
TechCrunch reports that Apple is OK with pot but no longer OK with visible weapons. Devs and advocacy groups, including social networking app MassRoots, have been petitioning Apple to change its stance on banning drug-themed apps. As of Friday the MassRoots app is back, but it must perform a location check that prevents users outside of the 23 states where marijuana use is legal from accessing its network. As for the guns, a developer named OrangePixel noted last month that Apple made him blur out guns from screenshots of his game Gunslugs 2 because otherwise it violtaed policy against showing "violence against human beings." Pocketgamer dug into it and found that Apple is as Marco Arment pointed out, enforcing the policy that all screenshots must be OK for ages 4 and up.
VentureBeat reports Pinterest is stripping out affiliate referral codes from all links on the service. Companies like RewardStyle and Hello Society help users make money when people click their pinned images but Pinterest claims it's led to spammy behavior and broken links. However Pinterest might want to roll out their own in house referral program. IN the meantime Pinterest recommends more wholesome way for pinners to make money, like "participate in paid social media marketing."
The Next Web reports Line has launched the Line@, which connects brands to fans, clients and customers. The iOS and Android app lets brands send messages, chat one on one, and share posts to followers. The free plan allows up to 1,000 messages per month, the paid plan at $50 per month allows for 50,000 messages, images and links with the option to send additional messages for a penny each. Brands can also pay $24 for a personalized premium ID for a year, which then costs $12 every year after.
GigaOm passes along a report from The Information that Google wants to exempt Android developer's services from data charges in some markets, starting with ecommerce and transportation apps in India. Google wouldn't zero-rate its own apps, just act as a middleman between carriers and developers who want to pay the cost of data for its customers.
News From You: 
KAPT_Kipper posted the Ars Technica article that Lior Shamir, a computer scientist at Lawrence Technological University, has shown that a series of image analysis algorithms can discriminate between real Jackson Pollock paintings and pieces that mimic his style 100% of the time. So no, Dad. Sadly the computer has proven that you can't dip a monkey's tail in a bucket of paint and get the same result. Shamir has placed the source code for this analysis package, termed "Wnd-charm," online. You can read more in the International Journal of Art and Technology.
Habichuelacondulce pointed out the posting at Crain's about a Brooklyn company bringing Gigabit Fiber to the Industry City complex in Sunset Park. Yes it's only a small tech-savvy Brooklyn development is getting symmetrical Gigabit. And yes it's going to cost $500 a month. But until now if you were a post-production company or some other tech company that needed high bandwidth gigabit was going to cost you $3,000 a month. So this will make service accessible to startups and artists. And Brooklyn Fiber hopes to expand to Red Hook next.
Discussion Section Links: Digital Dark Age
http://www.bbc.com/news/science-environment-31450389
http://www.cmu.edu/silicon-valley/news-events/dls/2015/cerf-news.html
http://www.theguardian.com/technology/2015/feb/13/what-is-bit-rot-and-is-vint-cerf-right-to-be-worried
http://www.theguardian.com/technology/2015/feb/13/google-boss-warns-forgotten-century-email-photos-vint-cerf
https://www.google.com/search?q=vint+cerf+archive.org&oq=vint+cerf+archive.org&aqs=chrome..69i57.2799j0j7&sourceid=chrome&es_sm=119&ie=UTF-8#q=vint+cerf+archive.org&tbm=nws
https://archive.org/about/
http://longnow.org/people/board/danny0/
https://archive.org/about/contact.php
https://olivearchive.org/about/
http://isr.cmu.edu/
https://olivearchive.org/docs/collection/
https://archive.org/details/internetarcade
Pick of the Day: 
Hi DTNS crew,
I was listening to Monday's show on my drive home today and heard Brian mention running a test of his internet connection using speedtest.net. While I do occasionally use this as well I find that www.speedof.me to be a more accurate test and it runs on html5 to boot! Keep up the great work and please remember to put the new cover sheets on your TPS reports.
http://www.techrepublic.com/blog/five-apps/checking-your-bandwidth-five-html5-apps-to-try/
One of your many bosses,
Jason Z.
Monday's show is headlines only due to a US Holiday