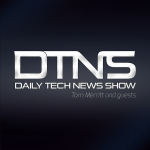 Justin Young is in to talk about the US FCC's vote to adopt new Open Internet Rules under a Title II classification for ISPs. Plus Jonathan Strickland joins to help us understand what the heck Title II is.
Using a Screen Reader? click here
Multiple versions (ogg, video etc.) from Archive.org.
Please SUBSCRIBE HERE.
A special thanks to all our supporters–without you, none of this would be possible.
If you enjoy the show, please consider supporting the show here or giving 5 cents a day on Patreon. Thank you!
Big thanks to Dan Lueders for the headlines music and Martin Bell for the opening theme!
Big thanks to Mustafa A. from thepolarcat.com for the logo!
Thanks to our mods, Kylde, TomGehrke, sebgonz and scottierowland on the subreddit
Show Notes
Today's guests: Justin Robert Young and Jon Strickland
Headlines: 
The US FCC voted 3-2 to adopt an order for new Open Internet Rules. Broadly the rules will enhance the existing transparency order and prevent blocking and discrimination under the authority of Title II of the Communications act of 1934. The new rules have not been made public. The FCC must receive and respond to dissenting statements from the commissioners who voted against the rules. Once that has happened the rules will be published in the Federal Register and will go into effect 60 days from the date of publication.
The US FCC also voted 3-2 to preempt state laws to allow the City of Wilson, North Carolina and the Electric Power Board of Chattanooga, Tennessee to expand their existing gigabit broadband service to nearby towns where speeds offered are not as fast.
TechCrunch reports that Apple sent out invites today for an event at 10am on Monday, March 9th with the tagline "spring forward." What in the world could they possibly be talking about on that day? Well Daylight Saving Time begins in the US on March 8, the day before the event so it could just be a really elaborate reminder to test smoke alarms and reset clocks. Or it could be the Apple Watch. And I guess it could also include MacBookAir or iPad updates to um, pad out the announcement.
TechCrunch reports Google launched a pilot program to allow app developers to advertise their apps in the Google Play store. Devs running Google search ads already can choose to have the ads also run against Play store searches. This would put their app at the top of the search result with a small 'Ad' button appearing under the App's name. To start, the ads will begin running on the latest version of the Play store for a small number of smartphone users only.
ZDNet reports Docker's orchestration services are now available to the public. Compose 1.1 and beta version of Machine and Swarm are all available for download. Machine lets any laptop, server or VM run Docker apps, Swarm clusters multiple servers into a single machine and Compose makes it easier to build a complex distributed app from a number of containers. This marks the evolution of Docker from one-off containers into a full platform. Docker has more than 30 partners including AWS, Google, IBM, Microsoft and VMware.
VentureBeat passes along news from Strategy Analytics that Apple's estimated global smartphone operating profit reached $18.8 billion last quarter up 31% year over year making up 88.7% of the market. Android cashed in 4.8 billion for 11.3%. Careful mathematicians will note that adds to 100%. That means while Android dominates sales, Apple's making all the money and no other platform is making squat.
Ars Technica reports on a blog post on EFF.org indicating evidence of possible exploitations of the insecure certificates issued by Komodia as part of Superfish and other software. Researchers Joseph Bonneau and Jeremy Gillula found more than 1600 entries in the Decentralized SSL observatory of certs that should have been rejected but were accepted by Komodia. Some of the certs might have been invalid due to routine issues but the researchers felt it was unlikely all of them were.
News From You: 
melchizedek74 and KAPT_Kipper want us to know that if that Superfish news wasn't enough of a headache for Lenovo, Engadget reports that Lenovo.com was hijacked to show pictures of kids at computers with a link to a Twitter account claiming to represent the group Lizard Squad. In addition Ars Technica reports the DNS hijack was also able to intercept email before Cloudflare updated the MX records. Which basically means they took this hijack to the Max, Justin.
HobbitfromPA wanted us to make sure we mentioned the DroidLife story that Google Play Music has doubled its capacity from 25,000 songs to 50,000 all still at the low low price of nothing.
Discussion Section Links:  
Pick of the Day: Hola.org
Co-Executive Producer Biocow recommends hola.org. Hola is a browser plug-in that creates a VPN through dozens of countries.
Hola was simple to instal and very easy to use. It creates a button in the browser which when clicked opens a nice interface that lets you scroll through countries and displays a small flag of the country you're browsing through.
I used this on a Mac using FireFox but their site says they have solutions for Mac and PC, FireFox and Chrome and even Androids, iPhone and iPad.
Thursday's guest:  Tim Stevens and Len Peralta