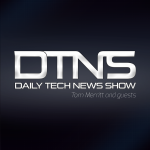 Why Samsung Pay may be the biggest announcement at Mobile World Congress, and you won't believe what +Lamarr Wilson thinks of the Galaxy S6.
Using a Screen Reader? click here
Multiple versions (ogg, video etc.) from Archive.org.
Please SUBSCRIBE HERE.
A special thanks to all our Patreon supporters–without you, none of this would be possible.
If you enjoy the show, please consider supporting the show here at the low, low cost of a nickel a day on Patreon. Thank you!
Big thanks to Dan Lueders for the headlines music and Martin Bell for the opening theme!
Big thanks to Mustafa A. from thepolarcat.com for the logo!
Thanks to our mods, Kylde, TomGehrke, sebgonz and scottierowland on the subreddit
Show Notes
Today's guest: Lamarr Wilson, host, showcaser, and internet personality at lamarrwilson.com
Headlines: 
Google's Sundar Pichai dropped some announcement bombs at MWC. Project Titan is about to be where Project Loon was a couple years ago, taking its first test steps. Titan delivers Internet by drone where Loon does it by balloon.
In addition to continuing to experiment with balloons and drones for delivering data, the company plans to launch an experimental mobile network in the US in the "coming months" as an MVNO. The network will be rolled out in cooperation with unnamed mobile carrier partners and will combine WiFi and LTE for coverage. TechCrunch reports Pichai said the company does not intend to be a network operator at scale. Interesting sidenote. T-Mobile also announced a combined WiFi and LTE network in the WiFI bands coming in 2016.
Pichai also said he works closely with Magic Leap and used Google Translate as an example of something the mythical AR product can improve.
He also mentioned Google Pay, a project to give app developers a consistent back-end to operate mobile payments in their apps. Google would provide API access to a secure way to store payment info and tokenize card numbers for any app maker.  So consider it all a big Google I/O teaser trailer.
Not be outdone, Facebook CEO Mark Zuckerberg told the MWC audience that Facebook is still building drones, lasers and satellites of its own in order to spread Internet around the world as part of the Internet.org project. According to Mashable, Zuck even said he love to do more in cooperation with Google on the project. Although he did downplay the lasers and satellites saying most of Internet.org will be delivered through more traditional means.
CNET noted that responding to a concern from Telenor Group CEO Jon Frederik Baksaas, Zuckerberg emphasized that apps like FB Messenger and WhatsAPP— which compete with carriers own messaging services — will not be included in Internet.org offerings.
GigaOM reports Mario Zanotti, SVP of operations at Millicom said data users rose 30% in Paraguay and 10 times in Tanzania after rolling out Internet.org.
Reuters reports HP says it will buy WiFi networking gear maker Aruba Networks for around $2.7 billion. That would be HP's biggest acquisition since it bought Autonomy Plc in 2011, an acquisition that did not go well. The acquistion would boost HP's share of enterprise WLAN market from 4-5% by adding Aruba's 10-13%. HP still plans to separate its compuert and printer business from its enterprise hardware and services business later this year.
TechCrunch reports SGP Technologies announced the BlackPhone 2 at MWC. The new security-focused phone has an all-glass front and rear, along with a 5.5-inch full HD display, 64-bit processor and more RAM. It goes on sale this summer. Silent Circle also showed of a prototype of an 8-inch tablet called Blackphone+ set for an autumn release. SGP also announced a tablet-based secure audio conferencing system called Silent Meeting.
Intel has announced a slate of new mobile processors from Mobile World Congress according to Wired. The X3, is an inexpensive, entry-level System on a Chip with either a 3G or 4G LTE modem, bluetooth and x86 architecture. The X5 and X7 are positioned as mid and high end chips and also the first 14nm System on a Chip designs for tablets. Both chips have double the graphics power of previous intel chips and support for features like RealSense 3D and TrueKey face recognition password authentication all without reducing battery life. Intel also announced a new LTE advanced modem, the XMM 7360 with promises of more stable connections and download speeds of 450 Mbps via carrier aggregation. Devices featuring the modem will appear in the 2nd half of the year. X3 devices will ship this quarter while quad-core 3G and LTe versions as well as X5 and X7 devices will come in the 2nd half of the year.
9to5 Mac reports Apple CEO Tim Cook told Apple store employees in Berlin last week that the Apple Watch will launch in Germany in April, the first indication the Watch would launch in multiple countries.
Gamasutra reports that Unreal Engine 4 is now completely free to download for all. Current subscribers to the rights to develop on the engine will receive a prorated refund for the current monthly charge. Anyone who ever had a subscription will receive a $30 credit of the Unreal Engine Marketplace. While development is now free royalties on sales of games that use the engine remain thes same. 5% on gross revenue of each project after the first $3,000 earned.
CNET reports Alcatel launched a reversible phone called the OneTouch Idol 3— meaning you can hold it upside down and still talk on it— and a 6-inch Hero 2+ phablet for $299 both running Cyanogen OS.
Ars Technica reports despite Google's frequent claims that Lollipop will come with encryption on by default, this seems to apply only to Nexus devices. The latest version of the Android Compatibility Definition document gives carriers an out by saying, "it is very strongly RECOMMENDED as we expect this to change to MUST in the future versions of Android." So not quite yet for all phones. It's suspected that performance issues may have caused Google to give way a bit this time around.
Ars Technica also notes that OS X 10.10.3 beta is now public, bringing the new Photos app with it. You can find out more at https://appleseed.apple.com/sp/betaprogram/
News From You: 
starfuryzeta sent us the news that Google Plus has changed leadership again. Ars Technica reports that Bradley Horowitz has taken over for Dave Besbris, who took over for Vic Gundotra eleven months ago. Some recent comments by high ranking Googlers seem to indicate that Hangouts will be "split out" from G+. Horowitz referred to his department as Photos and Stream products.
Cosmicvibes sent us this Register UK story that Blackberry has announced it will port key client features like the soft keyboard, Universal Search and Hub to iPhone and Android in the enterprise. Blackberry will offer 3 bundles: The Security Suite which includes containers, authentication and VPN features, The Communcation Suite and a Productivity Suite. All bundles will require a blackberry server and will only be available to consumers if their mobile provider makes it available to them.
davidpolanco pointed out the Engadget story that SanDisk showed off a 200GB microSD card that still transfers at 90MB a second. And it only costs $400 when it ships in Q2!
More News From WWC:  
Samsung had an uncharacteristically straightforward announcement at Mobile World Congress yesterday. No dancing. No singing. No skits. Just The Samsung Galaxy S6 and S6 Edge smartphones, a new version of the Gear VR for those phones.
The S6 has a 5.1-inch Super AmOLED screen capable of 577 ppi. It has an Exynos Octacore processor with 3GB of LPDDR4 RAM. Options from 32 to 128 GB of storage, and no SD card slot. Built-in wireless charging for WPC and PMA standards BUT no more removable battery. The fingerprint scanner no longer requires a swipe. The S6 Edge is essentially the S6 with a rounded touch screen that wraps around both sides of the phone and can deliver specialized alerts.
Coming to both phones later this year is Samsung Pay which bundles in LoopPay's magnetic swipe emulator along with NFC which means it should be accepted at almost any retailer that takes credit cards. And a new Gear VR takes advantage of the S6's improved display resolution, is 15% smaller than the older Gear VR, although it's still an Innovator's edition.
Both S6's go on sale April 10 around the world, in white, pearl, Black Sapphire and Gold Platinum with a Blue Topaz S6 option and Green Emerald S6 Edge.
HTC announced a new One, the HTC One M9. It looks similar to the M8 but has a Snapdragon 810 processor, moves the UltraPixel camera to the front in favor of a 20-megapixel camera on the back. It comes with 100 GB of Google Drive storage too. The Next Web says the M9 will come to Taiwan and Europe in mid-March and the US later in the month.
HTC also announced a standalone fitness tracker called the Grip GPS. It's rugged and waterproof with an OLED touchscreen. It goes on sale in the US for $199 this spring, and the Verge says a series of global devices coming later this year.
We also heard about the HTC Vive, a virtuality reality headset made by HTC in partnership with Valve coming sometime in the Spring to developers. This is not a case you slide an HTC phone into either it's a full on Oculus Rift competitor. Engadget says it will plug into your PC and work with some kind of tracked controllers. Google, Lionsgate and HBO are all on board as partners.
Engadget reports Sony announced the Xperia Z4 tablet and the mid range Xperia M4 aqua phone at Mobile World Congress. The Z4 tablet is pitched as an iPad Air competitor. It has a Snapdragon 810 octacore processor, 2560 x 1600 screen and is 6.1 mm thick weighing 389 grams all running Android 5.0 Lollipop. No price but it's coming this spring. The M4 Aqua looks similar to the Z3 compact. It has a 5-inch 720p display, an octa-core Snapdragon 615 processor, LTE, 8GB of storage (expandable with microSD) and a 13-megapixel rear camera with a wide f/2.0 aperture. It's priced at €299 coming to 80 countries in the spring. Both devices are waterproof.
The Next Web reports Microsoft launched the Lumia 640, a 5-inch Windows Phone device that will go on sale in April. The device will ship with Windows 8.1 but will be upgradeable to Windows 10 later this year. It comes with 8GB of onboard storage and will have single and dual-SIM variants. Microsoft also announced a "super-sized" 640 XL with a 5.7-inch HD display and a 13-megapixel camera, which measures 9mm thick, also on sale in April. Both models include 1 year of Office 365 included, both have 3G and LTE models. The Lumia 640 3G model will cost around €139 ($156), the LTE version will cost €159 ($179), the XL version with 3G will cost €189 ($212), and the LTE version will cost €219 ($246)
Qualcomm announced the forthcoming 64-bit Kryo- based Snapdragon 820 will run its Zeroth cognitive computing platform. That means your phone could supposedly learn how to protect against unknown malware, and use interfaces that recognize expressions and head movements among other contextual behavior. Samples should deliver to by the end of the year. Engadget reports Qualcomm also announced a new 3D fingerprint sensor called Sense ID which uses ultrasound to detect fingerprints through glass and metal. It should come to hardware later this year.
Reuters reports NTT DoCoMo and Nokia are partnering to bring 5G wireless to the Olympics in Tokyo in 2020. The companies say they can achieve 2 Gbps in an indoor trial using the 70 GHz spectrum. They plan an outdoor trial later this year. CNET reports AT&T and Nokia Networks believe 5 G networks may also be rolled out elsewhere in 2020.
ZDNet reports Cyanogen and Qualcomm will partner up to provide Cyanogen OS for future Qualcomm reference devices running the 200, 400 and 600 series processors. The reference design program is meantto streamline the rapid introduction of devices at lower development costs. Cyanogen's new Launcher will be provided to these low to mid level devices.
CNET reports that Jolla is launching Sailfish OS 2.0 and issued a call to companies from Russia, India, China and Japan to join the Sailfish crew. Jolla promises that Sailfish will have an improved interface and support for intel chips, include enhanced notifications, event view simpler access to functions via swiping, and features to improve privacy. Sailfish 2.0 is available for licensing to manufacturers and partners.
arstechnica posted a hands on preview of HP's Spectre x360, a convertible laptop/tablet featuring Broadwell processor and all metal construction. The 15.9mm thick and 3.3lbs device folds similar to the Lenovo Yoga has, 3 USB ports, SD card reader, a mini DisplayPort 1.2, HDMI port, an Intel HD 5500 GPU for 4K output at 60Hz, 13inch screen. Pricing starts at $899 for a 1080p IPS touchscreen, with a Broadwell i5 processor, anintegrated HD 5500 GPU, 4GB of RAM, and 128GB SSD
Xiaomi announced a GoPro-Style action camera for $64. The Yi Action Camera records video at 1080p (60 frames per second) and includes a 16-megapixel camera that uses Sony's Exmor R BSI CMOS image sensor. The Yi has 64GB of memory and weighs 73grams, and can go 40 meters underwater. The device is available in China at the Mi.com store.
Pick of the Day: The Tea Table via Eric
I know you have had a lot of coffee picks, so I thought I'd throw in one for the tea-lovers in the audience. I've been buying my loose-leaf tea from http://theteatable.com/ for a few years now, and I can't recommend them highly enough. They have a great selection of teas– black, green, herbal, you name it– at great prices. They also have a pretty good selection of teapots and other accessories, including the Finum Brew Basket, which could be a pick in its own right. -=Eric
Tuesday's guest: Patrick Beja