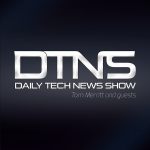 Jonathan Strickland joins the show to give us some more insight on VR as we see new announcements from Sony' Project Morpheus, Valve's Vive and more.
Using a Screen Reader? click here
Multiple versions (ogg, video etc.) from Archive.org.
Please SUBSCRIBE HERE.
A special thanks to all our supporters–without you, none of this would be possible.
If you enjoy the show, please consider supporting the show here or giving 5 cents a day on Patreon. Thank you!
Big thanks to Dan Lueders for the headlines music and Martin Bell for the opening theme!
Big thanks to Mustafa A. from thepolarcat.com for the logo!
Thanks to our mods, Kylde, TomGehrke, sebgonz and scottierowland on the subreddit
Show Notes
Today's guest: Jon Strickland,  writer, howstuffworks  and host of FWThinking.com
Headlines: 
Ars Technica reports Sony Worldwide Studios president Shu Yoshida announced that the Project Morpheus VR headset will come to consumers in the first half of 2016. Morpheus will have a 5.7-inch 1920 x 1080 OLED display with a 100-degree field of view and a 120 Hz refresh rate. The headset will also have 9 LED trackers for 360-degree tracking. Separately Sony announced it has sold 20  million PlayStation 4 units worldwide as of March 1, making it the fastest selling game console the company has ever made.
Ars Technica reports Nvidia announced the Shield game console, running Android TV on a Tegra X1 chip capable of handling 4K video. It can also access games from Nvidia's GRID cloud-gaming service which should come out of beta in May. Users can choose a subscription tier at 720p 30 fps or 1080p 60fps and starting in June buy or rent additional games from the GRID store. Users with a GeForce-powered PC can also stream their entire Steam library to a Shield on the same network. Shield will be available in early May for $199 including one gamepad.
http://www.engadget.com/2015/03/03/shield-set-top-box/
http://shield.nvidia.com/support/nvidia-grid/faq/1
http://www.anandtech.com/show/9046/nvidia-grid-game-streaming-service-to-become-commercial-service
As the Verge tells it, in a surprise appearance at Epic Games' GDC 2015 event, NVIDIA co-founder Jen-Hsun Huang announced the Titan X, Nvidia's most powerful GPU to date. The GPU will contain 8 billion transistors and 12 GB of VRAM. Sites like Anandtech have speculated the GPU to be an enlarged Maxwell processor possibly featuring a 384-bit memory bus. Nvidia's own GPU technology conference happens in two weeks and more details about Titan X are expected then.
Engadget reports on Valve's announcement of a VR input System and Lighthouse, a room-scale tracking system that will work with Valve VR headsets like the Vive coming from HTC later this year. The system can integrate into TVs, monitors, headsets, input devices or mobile devices and will be made available freely to hardware manufacturers. Valve will make a developer version of their VR headset available this spring.
Polygon reports Valve will release Steam Link in November, for streaming games from computers running Steam at 1080p and 60 Hz. It will cost $50, the same price as the Steam controller. . Steam Machines will also launch in November. Valve also introduced a successor to their Source game engine Source 2 for free. A special version will be compatible with the Vulkan 3D graphics API. No release date though.
http://www.polygon.com/2015/3/3/8145263/valve-steam-link-steam-controller-pricing-release-date
The Verge reports Oculus Chief Technology officer John Carmack said that Oculus will go forward "as hard as we can" to sell the next version of the Samsung Gear VR. While Carmack couldn't say the date he said they had one and pointed out Samsung has two big announcements per year. The next one of those would be an autumn announcement when a new Galaxy Note is usually unveiled. No word on the PC version of the Oculus.
Cnet reports that Instagram is expanding the types of ads it shows, introducing a "carousel" that allows advertisers to post a sequence of photos and a link to a website. Instagram said the goal is to make it easier for users to interact with a brand. No word on actual Instagram users getting a carousel.
GigaOm reports a study from the Alliance for Affordable Internet shows that for more than two billion people, fixed-line broadband costs 40% of monthly income and mobile broadband 10%. The UN affordability target is 5% of monthly income. Almost 60% of global households are unconnected. Women and the rural poor have the hardest time affording Internet. Costa Rica, Colombia and Peru received top marks for having solid affordable infrastructure rollout plans. Policy areas that need attention include competition-friendly environments and good spectrum allocation.
Yesterday, Patrick and I were wondering if former US Secretary of State Hilary Clinton was using AOL or Yahoo for her personal email account that she used while in officer. Turns out she was much smarter than that. Engadget reports the former Secretary of State ran her own email server while in office. The Associated Press learned that Clinton used an email server registered to her home. It's not clear where the server was or who ran it. If the server was in her house, she would have even had the Secret Service offering physical protection.
Mashable has a story up covering Uber's acquisition of mapping start-up deCarta. deCarta focuses on location-based features, including mapping, local search and turn by turn navigation. 30 out of 40 deCarta employees will remain with Uber once the deal closes, including the CEO and President Kim Fennell. deCarta will continue to operate as a wholly-owned subsidiary of Uber, but will still use its own name. The mapping software will be used internally according to Uber.
News From You: 
Singularity alert! Ajax-Rex sent us this mind-blowing Gizmodo report. Jan Scheuermann, a 55-year-old quadriplegic woman with electrodes in her brain, has been able to fly an F-35 fighter jet using "nothing but her thoughts." DARPA director Arati Prabhakar announced the breakthrough at the first Future of War conference and said, "Jan's thinking about controlling the airplane directly. For someone who's never flown—she's not a pilot in real life—she's flying that simulator directly from her neural signaling."
habichuelacondulce sent us this story from Mashable about a preview version of Google Contacts that merges Gmail and Google Plus contact info. The app automatically pulls info Google + profiles and adds contextual information like meetings or email exchanges. The new Google Contacts also has a redesigned tool to fix duplicate contact information and quickly merge multiple entries. Google will roll out the updated Contacts to Gmail users over the next few weeks.
Hurmoth pointed us to the Verge article about Sling TV adding new channels to it's $20 a month Internet TV service. AMC and IFC are comign to the basic plan. Sling also announced a new "Hollywood Extra Plan" That includes 4 movie channels from Epix, plus Sundance TV for $5 a month. Meanwhile the International Business Times says "sources familiar with their plan" say HBO will launch its Internet-only service, called HBO Now next month for $15 a month. Game of Thrones premieres April 12.
http://www.reuters.com/article/2015/03/04/us-timewarner-hbo-apple-idUSKBN0M02DW20150304?feedType=RSS&feedName=technologyNews
And Jonathan Strickland sent us the Next Web story that Maxis shut down its Emeryville studio. EA said that the changes "do not impact our plans for The Sims" as it is "consolidating Maxis IP development" to other studios Maxis employees will be given "opportunities to explore other positions within the Maxis studios and throughout EA
Discussion Section Links: 
Greeting Tom, Jennie and Jonathan:
I wanted to pass along a podcast that I have been listening to, The Star Wars Minute. As of this email, they are on minute 33 of Return of the Jedi and it is the second most entertaining podcast I listen to. The premise of the show is that the host break down each original trilogy, one minute at a time. As a bonus they also did a couple of shows of the infamous Holiday Special.
You can get the podcast at http://www.starwarsminute.com/
I hope everyone enjoys it as much as I have.
Sent from a mobile device
Matt
Messages:
I've been thinking about Pebble doing another Kickstarter and the reason's behind it. Certainly it's an easy way to drum up media attention, and pays lip service to fans who want to feel some kind of "ownership" over the product's success. But what if another reason is to give developers some raw sales numbers just prior to the Apple Watch launch. Pebble recently crowed that they've sold one million watches, now they can show that they can bump their marketshare substantially just on a presale announcement of a new product. As of today they've got pledges for about 75,000 Pebble Time products, that's a 7.5% increase in user base in 7 days (probably less because of repeat buyers, but still impressive growth). Now instead of having to wait until the Apple Watch launch to start talking about how well the product sold, they can directly point to hard numbers of watches. While its hard to imagine the Apple Watch not being a sales success, the estimate of how many will sell is pretty variable, giving Pebble critical time now to make their case to developers as a growing viable platform. I think the people at Pebble are pulling a brilliant move to get customer and developer support prior to actually releasing their product – admittedly I type this with a Pebble on my wrist and I'm biased in this regard.
Rich from Lovely Cleveland
====
Hi Tom,
I have enjoyed your discussions on the possible future for Smart Watches, and thought I would give my limited insights.
I bought a pebble that was reduced in last year's black Friday sale, more out of curiosity than anything else. My wife was horrified when she saw me wearing it, as there is it certainly couldn't be accused of being a thing of beauty.
There are some things it does really well:-
(1) Allows me to have my phone on silent, and alerts me of calls with the caller id by a vibration on my wrist. You can reject calls with a press of a button which is great for the mountain of "caller unknown" spam calls I get.
(2) The notifications of new e-mail, text messages, or even CNN breaking news are nice to have, and again let me know if there is anything urgent I need to react to while I am not at my desk.
(3) Music / Podcast / 'Economist audio' control. I am often out running with my phone in one of those arm cases. When I need to pause audio the pebble is just great.
(4) The Misfit step counter app is great, allowed me to replace my Nike Fuel Band (yes I can pick the winners!), nice to have sleep tracking too. An always on display with the time also showing is great – this Misfit screen is my default screen
(5) The battery life is not bad.
Some down sides:-
(1) Almost all of the Apps are terrible – I installed a number of them and quickly found them useless. If I need to browse evernote a watch interface is not the way to do it. This is probably why Pebble are moving to the timeline approach.
(2) The build quality of the original pebble is a bit toy-like. I scratched the plastic screen early on, something I had never done with any other watch.
(3) The watch can disconnect from the phone, and suddenly stop sending notifications – this problem has improved with O/S patches.
(4) It is big and ugly.
I think the Apple Watch (or at least version 1) will struggle:-
(1) A watch is for information you can get at a glance, I will be surprised if any killer apps that are more than glorified notifications emerge. (even maps on a watch seems limited use, especially as you need your phone with you)
(2) It might be made of high quality components, but it is not a thing of beauty (no matter how many pages Apple buy in Vogue).
(3) ApplePay (or NFC based tickets for something like the London Underground) might be nice, but not really a huge time saver to have them on your wrist as opposed to your phone.
(4) It is not cheap.
(5) If you are trying to monitor your steps and sleep patterns when will you charge it?
My my 2cents worth,
Simon
====
Hi Tom(and Patrick as he was there for the discussion),
I just wanted to write in about the discussion on yesterday's show about the whole treason/no treason issue. There is a very clear legal definition of treason(well actually a couple different levels), that while most people may or may not be aware of, all cleared US government employees and contractors have explained to them upon receiving their clearance. By that definition, Edward Snowden absolutely, positively committed treason. The real discussion should be is: "Was it justified?", and/or perhaps, "what punishment if any is deserved?"
The best analogy I can think of is Robin Hood vs Bonnie and Clyde. Both absolutely committed armed robbery, but we don't say that Robin Hood didn't commit armed robbery because we are happy with the results…
Love the show.
Todd
Thursday's guest: Veronica Belmont