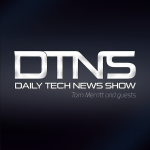 Darren Kitchen is back to talk about arrests of malicious hackers in the UK and US and things he learned from NON-malicious hackers in Europe in February. Drones, Club-Mate and more! And yes Len Peralta is here to illustrate it.
Using a Screen Reader? click here
Multiple versions (ogg, video etc.) from Archive.org.
Please SUBSCRIBE HERE.
A special thanks to all our Patreon supporters–without you, none of this would be possible.
If you enjoy the show, please consider supporting the show here at the low, low cost of a nickel a day on Patreon. Thank you!
Big thanks to Dan Lueders for the headlines music and Martin Bell for the opening theme!
Big thanks to Mustafa A. from thepolarcat.com for the logo!
Thanks to our mods, Kylde, TomGehrke, sebgonz and scottierowland on the subreddit
Show Notes
Today's guests: Darren Kitchen and Len Peralta
Check out Len's amazing DTNS artprov:
http://lenperaltastore.com/products/there-and-hack-again-dtns-3-6-15-print
Headlines: 
ReCode reports Apple executives have been promising music labels it will not have a free tier for digital music when it launches its own subscription streaming service later this year. Apparently Eddy Cue and Jimmy Iovine have been trying to convince labels to distribute music with Apple first, for a service targeted at $8 a month.
Also something about Apple releasing a watch Monday. Apparently 9to5 Mac's Marc Gurman knows somebody with one of the watches and it gets 5 hours of battery life with heavy use – the ability to see your heart rate at any time— 8 GB of storage— unlinked music playing. All kinds of stuff. Gurman's usually right about this kind of thing.And we'll find out for sure on Monday. When Apple actually announces the watch.
ZDNet reports that Oracle has begun bundling the Ask.com toolbar with its latest release of Java 8 Update 40 for Mac. The Ask toolbar has bundled with Java for Windows for several years. The option to install the toolbar must be unchecked by the user during installation.
eWeek reports that Microsoft published a security advisory yesterday, March 5, saying that all supported versions of Windows are vulnerable to the FREAK technique. Microsoft has issued workarounds for Windows Vista and newer. Windows Server 2003 does not have a workaround. Microsoft has seen no evidence of the attack in the wild but will issue an update, possibly out of band. Both the browser and server must be vulnerable for the exploit to work. You can visit https://freakattack.com/ for information on browser patches.
Reuters reports that Apple will be added to the Dow Jones Industrial Average after the close of trading, March 18th and AT&T will be removed. The Dow Jones tracks 30 stocks considered representative of the US economy. The Dow Jones Average was created in 1896. AT&T was added in 1916. It was removed in 2004 but reinstated in 2005 after a merger with SBC.
The BBC reports the UK National Crime Agency's National Cyber Crime Unit co-ordinated the arrests of 56 people suspected of crimes like data theft, fraud and writing viruses. 25 separate ops were carried out across England, Scotland and Wales. A suspected Lizard Squad member was arrested in Leeds — which we will now spell with 3's— and an arrestee in London is suspected of being part of D33d which is already spelled with 3's. The NCA also visited 70 firms to inform them their servers were vulnerable to attack. They even set up four ppo-up shops to give security advice and check devices for malware.
The Next Web reports the US Department of Justice charged three men with hacking into US email service providers. Viet Quoc Nguyen allegedly hacked 8 providers obtaining more than 1 billion addresses. Giang Hoang Vu allegedly sent spam to tens of millions of the addresses. Both men are vietnamese but were living in the Netherlands. Canadian David-Manuel Santos Da Silva was indicted for allegedly helping the two purported hackers launder the money.
ReCode reports Amazon has opened an online store on Alibaba's Tmall.com marketplace in China. Tmall offers virtual storefronts. Amazon also operates its own ecommerce site in China.
The Sydney Morning Herald is reports that starting April 1st Australia's Telstra will give customers access to a limited set of their metadata – for a fee. Metadata information includes who was called, time, location and duration, but does not cover contents of the communication. It also doesn't include who called you. The policy reversal came after SMH's Ben Grubb lodged a complaint with Australia's Privacy Commissioner Timothy Pilgrim. Australia is considering data retention laws that wopuld require telcos to store 2 years of customers metadata for law-enforcement access.
News From You: 
thelouisguy sent us this story from CBC that Alain Philippon of Quebec has been charged with hindering or preventing border officers from performing their role because he refused to give Canadian border security the password to his phone. According to the Candian Border Services Agency the minimum fine is $1000 up to a maximum of $25,000. Philipon plans to fight the charge. Travelers crossing most borders have a reduced privacy rights. The Canadian Border Services Agency would not say why Philippon was asked for the password. IN astatement the agency said, "Officers are trained to look for indicators of deception and use a risk management approach in determining which goods may warrant a closer look."
HobbitfromPA sent us the Phandroid post that only owners of the Nexus 6 will be able to use Google's wireless carrier announced earlier this week at Mobile World Congress. The Wall Street Journal has the sources on this. Google's service will combine WiFi with LTE using other carriers networks. We'll no doubt hear more about it at Google I/O, May 28.
Discussion Section Links: 
https://wiki.london.hackspace.org.uk/view/LondonAerospace
https://spacefed.net/wiki/index.php/Spacenet
Pick of the Day: ProfessorMesser.com via Brandon Pierce
This site is geared toward helping people get CompTIA Certifications. Features:
– Full course streaming videos on the site and Youtube (free!) covering all topics for the A+, Network+, Security+ and Windows 7 certifications
– Videos & mp3 are available DRM free for purchase
– Live study groups for the A+, Network+ and Security+ on the weekends, with a chatroom for discussion and questions
– Chat is also available on the site 24/7 for questions
– PDF study notes for purchase
– Study quizzes
I got my A+ and spent only $20 on study materials.
Messages:
Hi Tom,
Derek from lovely "wait did we really go straight from fall to spring?" Eugene, Oregon here. In my (just thought of) capacity as DTNS AWS Co-executive producer I thought I'd weigh in on the discussion of MLB Advanced Media's capacity for things like WWE and HBO.
In the first keynote of the 2014 re:Invent conference last November the CTO of MLBAM gave a brief talk on the tools and architecture that they are able to leverage with AWS to achieve greater and greater scale all the time. As someone who oversees an AWS based SaaS product that gets millions of pageviews a day I can tell you that capacity is a much more complicated equation than just number of servers but the tools to achieve truly elastic and practically limitless capacity are getting better on a daily basis. For a company as sophisticated as MLBAM running on a platform like AWS the past means very little in being able to predict how they will fair with the new load from HBO Now.
For viewers that are interested the talk from the MLB CTO is in the day 1 keynote and starts at the 16 minute mark here: https://www.youtube.com/watch?v=zp0Qv4N3uXQ
Derek "Bishma"
Software Architect
=====
PODCAST AWARDS
Also Podcast Awards! Remember yesterday, and the day before, when we told you how you could vote for your favorite podcast in the Podcast Awards? Well guess what, you can vote again today! For example, you could vote for DTNS in the technology category, but you can also support Night Attack in the "Mature" and "Video" categories. Also you can vote for The Instance, Film Sack and our good friends at The Morning Stream and Night Attack. I guess you could also vote for Serial. But only once. Vote once a day at http://www.podcastawards.com/ until March 24th.
Monday's guest: Tim Stevens