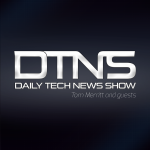 Patrick Beja is on to discuss the rumored Facebook plan to bring NY Times and others pages into Facebook. Is it crazy to think it's NOT a bad idea?
Using a Screen Reader? click here
Multiple versions (ogg, video etc.) from Archive.org.
Please SUBSCRIBE HERE.
A special thanks to all our supporters–without you, none of this would be possible.
If you enjoy the show, please consider supporting the show here or giving 5 cents a day on Patreon. Thank you!
Big thanks to Dan Lueders for the headlines music and Martin Bell for the opening theme!
Big thanks to Mustafa A. from thepolarcat.com for the logo!
Thanks to our mods, Kylde, TomGehrke, sebgonz and scottierowland on the subreddit
Show Notes
Today's Guest: Patrick Beja, DTNS contributor and independent podcaster, host of host of Pixels, Le Rendez-vous Tech and The Phileas Club
https://www.patreon.com/RDVTech
Headlines
The New York Times reports that the New York Times may be among media sites in talks with Facebook to host content within the Facebook site. The New York Times would not comment to itself on the matter. According to several of the people briefed on the talks, who spoke on condition of anonymity because they were bound by nondisclosure agreements, he idea would be to improve the load time of links to news pages by not sending people away from Facebook. News sites would possibly sell ads on the pages. National Geographic and BuzzFeed are also allegedly considering the partnership.
Business Insider passes on a report from AdWeek's Sam Thielman that Google will soon test a system to target and track TV ads on Google Fiber in Kansas City.  Sponsors could deliver ads in real time and match the ad to geography, type of program or viewing history.
Viewers would have to opt out of having their viewing history used for targeting. — Also Google Fiber is coming to Salt Lake City which will make our friend Scott Johnson happy I think.
Tom's Hardware reports Logitech has replaced the venerable Peformance Mouse MX with the MX Master. The MX master is slightly larger and lighter than its predecessor, sports 5 buttons vs the original's 9 but adds a gesture button, and features a thumb wheel on the left side. The mouse comes with a USB dongle but also supports bluetooth for up to 3 devices. MX Master uses Logitech's Darkfield Laser Sensor for use on glassy surfaces and adjustable DPI setting from 400 to 1600 DPI in 200 DPI increments. The MX Master will release in April for $99.
CNET reports that a software update for Amazon's Fire TV and Fire TV stick— will make it easy to sign in to things like hotel WiFi that usually require a browser.  The update also adds support for USB connected storage, compatibility with Bluetooth headphones, as well as shortcuts to sleep, display mirroring and prime music playlists. The update will roll out over the next few weeks in all countries where the stick is available.
The Verge reports Kyle Pflug, Microsoft's Project Spartan program manager wrote on the IE Blog that the new browser Project Spartan will be the exclusive engine on Windows 10. "Internet Explorer 11 will remain fundamentally unchanged from Windows 8.1, continuing to host the legacy engine exclusively." So long IE.
News From You
ccastro425 and Johnsie776 both noted stories on the first two lawsuits against the US FCC's Open Internet Order. The Verge reports industry group USTelecom filed suit in Washington DC challenging the Title II classification as not "legally sustainable." US Telecom does not have issue with the rules themselves, just the legal basis for them. Texas ISP Alamo Broadband filed suit in New Orleans claiming the new rules cause the business harm. The FCC believes the suits will be dismissed. The new rules have been made public but have not been published by the Federal Register and will not go into effect until 60 days after that publication.
starfuryzeta sent us the IT World report that Microsoft will have 8k video compatability in Windows 10 for displays larger than 27 inches.  Windows 10 will also support 4K resolutions on PCs with screen sizes of 8 inches or higher, and on small-screen tablets and smartphones with screen sizes of 6 inches and higher.  The OS will support 4K video codec HEVC (High Efficiency Video Coding, aka H.265).
the_corley posted the Ars Technica report that a US District Court Judge Vernon Broderick has ruled against China's Fentago software, ordering its domain names be seized, social media accounts blocked and payment processes cut off. Decryption licensing body AACS brought legal action over the sale of DVD ripping software. Fentago claimed it had stopped selling the software in the US and the court had no jurisdiction elsewhere. The Judge noted the tools are still available in the US and Fentago's explanations as to why were not credible. It is doubtful whether registries in Japan, Germany and China will obey the order.
KAPT_Kipper noted the Verge story about Twitch's decision to reset user passwords, stream keys and YouTube and Twitter connections after the discovery of unauthorized access to some user account information. In an email to affected users Twitch wrote the compromised information possibly included username, email address, password (which was cryptographically protected), the last IP address you logged in from, and first and last name, phone number, address, and date of birth.
doorsrio sent us the story from NDTV that India's Supreme Court struck down Section 66(A) of the Information Technology Act finding it vague and unconstitutional. Section 66(A) read: "Any person who sends by any means of a computer resource any information that is grossly offensive or has a menacing character; or any information which he knows to be false, but for the purpose of causing annoyance, inconvenience, danger, obstruction, insult shall be punishable with imprisonment for a term which may extend to three years and with fine." Section 66(A) is part of the larger Section 66 in the IT Act which deals with computer related offenses. It was amended to the IT Act in 2008.
Discussion Links:  Facebook's Walled Garden of Links
Pick of the Day: Trip Log Mileage via Mark Wonsil
Hi Tom,
In these taxing times, citizens of many countries might have to keep track of their mileage and there's a pretty slick app available on iOS and Android that helps one track automobile expenses either by mileage (with gps) or actual expenses. It's called TripLog. The results can be sync'd to the cloud and it produces some nice reports for your accountant.
Thanks!
Mark Wonsil
Not surprisingly in Detroit, MI
Message of the Day
Hey DTNS folks,
I've been listening to Tom break down tech news for right around 8 years now. I think this is the first time I've written in.
I think varying the visual makeup of security warnings is a horrible idea. Yes, people take them less seriously when they see them a lot, but I have encountered several successful phishing scams that used pop-ups disguised as security warnings. If people can be fooled by these when they look passably similar to their existing warnings what is the click-through rate going to be when they don't know what an actual warning should look like? I just think sometimes complacency is an acceptable risk.
Love the show,
James the Aircraft Mechanic,
Rainy Lake Charles, Louisiana