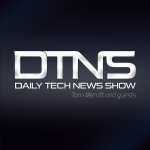 Peter Wells is on the show to help review the F8 announcements and bring us up to speed on Australia's move to allow warrantless metadata surveillance of all its citizens.
Using a Screen Reader? click here
Multiple versions (ogg, video etc.) from Archive.org.
Please SUBSCRIBE HERE.
A special thanks to all our Patreon supporters–without you, none of this would be possible.
If you enjoy the show, please consider supporting the show here at the low, low cost of a nickel a day on Patreon. Thank you!
Big thanks to Dan Lueders for the headlines music and Martin Bell for the opening theme!
Big thanks to Mustafa A. from thepolarcat.com for the logo!
Thanks to our mods, Kylde, TomGehrke, sebgonz and scottierowland on the subreddit
Show Notes
Today's Guest: Peter Wells, editor of Reckoner.au
Headlines
Lots of announcements from Facebook's F8 developer keynote this morning. So let's run through them. The big one was Messenger Platform. This allows developers to integrate Messenger into their apps. For example you can go from Messenger to the Giphy app to find that perfect animated GIF then back to messenger to send it to a friend. Or jump to the ESPN app to grab a story and send the link to a friend. Facebook is also trying out business communication over Messenger with Everlane and Zulily. Customers can talk to customer support and get order updates through messenger.
More from F8! Facebook will now support 360-degree 'spherical' videos in news feed which will also be supported in Facebook-owned Oculus Rift. You can also now embed Facebook videos on other sites, providing a direct challenge to YouTube.
Facebook also updated the comment system so that comments on a story Facebook sync with Facebook embedded comments on that story's web page and vice versa.
And Facebook's platform-as-a-service product Parse announced Parse for IoT, Enhanced Sessions to improve app security, support for React and a new debugging tool. The first step for IoT is an SDK for Arduino with other SDKs to come.
Engadget reports Sony announced the "yukimura" update will come to the PlayStation 4 tomorrow bringingthe long promised suspend/resume function that lets you go from sleep mode into a paused game. You also get the ability to back-up and restore to an extrenal USB drive, the ability to share to DailyMotion and search your Facebook contacts to find anyone who is also a PSN member. Finally verified accounts arrive to identify developers, producers, designers and community managers.
The Daily Dot has sources that say YouTube is planning to relaunch its live streaming platform with a renewed focus on live gaming and esports. YouTube has apparently recruited a team, of up to 50 engineers with expertise in the streaming industry. The company will likely make an official announcement on its revamped streaming service around E3 in June.
Engadget reports Leap Motion announced it's building an optional faceplate to add motion sensing to Razer's Open Source Virtual Reality headset. The faceplate will be an option for the OSVR dev kit expected to be available for pre-order in May with units shipping in June at the earliest. Leap hopes to embed its motion sensors in more VR headsets.
Gizmodo reports Ford has introduced technology that limits a car's top speed based on posted speed limit signs in the UK. The Intelligent Speed Limiter will be available on the Ford SMAX (S-Max? Or Smacks?) and uses a dashboard camera to keep an eye on road signs, adjusting the speed of the vehicle accordingly. Speed limit data can also be pulled from GPS systems if installed. If the vehicle exceeds the set speed limit, an audible warning alarm is triggered and the vehicle's engine stops getting fuel until it slows down enough.
TechCrunch reports Apple has acquired FoundationDB, a company specializing in NoSQL databases. FoundationDB was well known for its ability to handle ACID-compliant transactions quickly and strong scalability of its database technology. TechCrunch notes the acquisition could bolster Apple's server-side infrastructure for the App Store, iTunes, cloud services or rumored live TV service. A notice on the FoundationDB website notes that downloads of its database software is no longer available.
The Verge reports a free-to-play game called Halo Online will launch in closed beta this spring in Russia. The game was developed by 343 Industries along with Saber Interactive and Innova Systems. It will be a multiplayer only version of Halo 3 designed to run on low-end PCs. Activision recently partnered with Tencent to bring Call of Duty Online to PCs in China.
News From You
djsekani submitted the Verge article that Radio Shack put its database of 13 million customer email and 65 million physical addresses up for auction as part of its bankruptcy proceedings. Dominant shareholder Standard General won the bid but the court must approve. Attorneys general from Texas and Tennessee have challenged the purchase on the basis that Radio Shack's privacy policy says it will not sell customer information. AT&T also claims it is the rightful owner of some of the data. The US FTC has previously allowed data like this to be sold in bankruptcy cases as long as the privacy policy is maintained and the buyer is in the same general line of business.
habichuelacondulce sent us the Verge story about Amazon's testifying before a Senate subcommittee that the drone approved by the FAA is already obsolete. The FAA took a year and a half to process Amazon's application to fly one specific model of drone. Amazon's VP of global policy Paul Misener claimes the European Aviation Safety Agency, which treats drones as a new category of aircraft has a dramatically shorter approval time. Amazon also argued for automated flight to be allowed not just line of sight. Misener warned that drone innovation would suffer and development could move overseas to take advantage of less restrictive legislation.
Hobbit fromPA saw that ReCode saw a document outlining a new Google service called Pony Express that lets you receive and pay bills from within Gmail. Gmail users have to verify their identity with a third party and provide account numbers. Once done, bills show up in a special folder and users can choose to p[ay them from within Gmail, using a linked credit card or debit card. The service is scheduled to launch in the fourth quarter.
Discussion Links: 
Pick of the Day:  Sublime Text
Hi Tom & Jennie
On Friday's show the listener's pick was learn Python the Hard Way. This got me thinking about a pick that I've been meaning to send in for a while.
Sublime Text is a plain text editor with loads of useful features. In fact I've used it for several years as a web developer as my main editor. I even wrote my university dissertation using it! There's also lots of plugins for it to assist with editing all sorts of languages or just plain text files.
Both major versions are free to use with a "unlimited trial", which basically means every 15th time or so you press save you'll have to close a popup window. Which sounds annoying but if you're just editing the occasional file I think its totally fine.
So if you're ever in need of a lightweight, easy to use text editor which is supported on all desktop platforms, Sublime Text is my go-to recommendation.
Keep up the good work,
Ali Smith a.k.a fortythieves in chat
P.S. [Feel free to ignore this during the show] I've been a bit slack on this myself, but I just wanted to put out a quick reminder that bestofbot is still a thing and archiving the best bits of DTNS

Message of the Day
It seems lately you or guests have made a mention to divx when talking about something that has failed. On episode #2453 JuRY mentioned it after talking about the DRM on LED. This was the last straw. There is no way you could be talking about DivX (http://en.wikipedia.org/wiki/DivX) the video codec because its a codec. It either is used or not but fail is kind of a strong word for a media wrapper.
So I did a search of the tubes in the event there was another meaning and sure enough Wikipedia has the answer. DIVX (http://en.wikipedia.org/wiki/DIVX) was a Circuit City video rental service. I have no knowledge of this and I think I would have been their target audience.
Thank you for the great shows!
-Jim
======
Just wanted to let you and your audience know that the docket and some of the pleadings in the RadioShack BK case (case# 15-10197, Delaware), are available via the RECAP project on archive.org if they care to peruse (otherwise Pacer access cost $0.10 PER PAGE). While a Chapter 11 case is a morass of legalese and somewhat arcane procedures, it may be of some interest, if for nothing else then getting a glimpse at the inner workings and relationships of a large corporation. For a more readable version, your listeners can also checkout https://cases.primeclerk.com/radioshack , which does a better job of presenting the same info.
Rich from Lovely Cleveland
========
Rafael: Listening to the show and yes I use my roku in a hotel with a software program called connectify hotspot which creates a router based on hotel Wi-Fi.
Tomorrow's guests:  Special early time at 11am PDT, 2pm EDT, with Justin Robert Young and Steve Kovach of Business Insider.