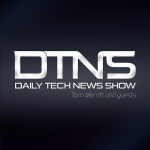 Scott Johnson joins us to look over the first reviews of the Apple Watch. Should you buy one?
Using a Screen Reader? click here
Multiple versions (ogg, video etc.) from Archive.org.
Please SUBSCRIBE HERE.
A special thanks to all our Patreon supporters–without you, none of this would be possible.
If you enjoy the show, please consider supporting the show here at the low, low cost of a nickel a day on Patreon. Thank you!
Big thanks to Dan Lueders for the headlines music and Martin Bell for the opening theme!
Big thanks to Mustafa A. from thepolarcat.com for the logo!
Thanks to our mods, Kylde, TomGehrke, sebgonz and scottierowland on the subreddit
Show Notes
Today's Guest: Scott Johnson, chief among the Frogpants, 
Headlines
9 to 5 Mac reports that the 8.3 release of iOS is out. The update brings more than 300 new emojis and a new keyboard with scrolling UI to accommodate them. Siri gets new languages: English (Indian, NZ), Danish, Dutch, Portuguese (Brazilian), Russian, Swedish, Thai and Turkish, and the ability to start calls on speakerphone. Users can also set free apps to download without a password, and there's an Apple Watch fix for apps that use continuous background location updates.
MacRumors reports the 10.10.3 update for OS X Yosemite has been released. The update includes the new Photos app, more than 300 emoji characters, adds Spotlight suggestions to look up, prevents Safari from saving website favicon URLs in private browsing and support for Google 2 step verification. The Photos App is a replacement for Aperture and iPhoto and integrates with the iCloud Photo Library and Photos for iOS app.
CNET reports AT&T has settled with the US FCC over data breaches in Mexico, Colombia and the Philippines that resulted in the unauthorized disclosure of almost 280,000 US customer names, Social Security numbers, and other protected data. AT&T agreed to pay a $25 million fine and offer credit monitoring to all affected customers as well as hire a compliance manager.
Ars Technica reports banking consultant Faisal Kahn recently found a Microsoft application to the Financial Crimes Enforcement Network (FinCEN) to become a Money Services Business (MSB). That is a step a company might take it it wanted to develop its own mobile payments platform. Windows 10 for phones will support Host Card Emulation.
CNET reports HTC announced the HTC One M9+ will come to China though no date has been set. The M9+ has a 5.2-inch screen with 2K resolution, a 20-megapixel Duo Camera and a fingerprint sensor. Inside you'll get a 2.2GHz MediaTek Helio X10 octa-core processor.
Ars Technica reports that Tesla's Model S 60 is being replaced by the Model S 70 D, which features a 70 kilowatt hour battery and dual motors, and extends the electric car's range to 240 miles, for a cost of $75,000. A Tesla Motors spokesperson said that with tax incentives and savings in gasoline, the Model S 70D " "becomes competitive with $55,000 cars like the Mercedes E class and BMW 5 series." Because you buy a Tesla to save money.
Tom just got this email from YouTube: "We're excited to build on this momentum by taking another big step in favor of choice: offering fans an ads-free version of YouTube for a monthly fee. By creating a new paid offering, we'll generate a new source of revenue that will supplement your fast growing advertising revenue."
TechCrunch reports Facebook has launched a standalone Web version of Facebook Messenger available at Messenger.com. The English language version is rolling out now with more versions to come.
News From You:
TooMuchScrolling sent us the Tech Crunch report that Xbox One owners in the US and Canada can now get oan over the air television dongle just liek their European friends, if they buy the $80 Hauppauge WinTV-955Q TV tuner and an HDTV antenna. And if they are a part of the Xbox One Preview program. And if they are in range of an over the air TV signal. But once all that is in place, users can pause programming for 30 minutes, use the Xbox one's snap feature to split the screen between television and games, and over-the-air channels can be streamed to Xbox One SmartGlass apps on Windows, Windows Phone, iOS and Android for remote viewing.
starfuryzeta pointed out an interesting bit of code-examining from Myce.com. Optional Windows Update KB3035583 which showed up as recommended March 28, ads a folder to System32 called GWX whcih contains 9 files and a folder called download. One of the files description is "Download Windows 10." More code sleuthing revealed clues about how you'll be notified of the free Windows 10 upgrade and how it will proceed. Head over to M-Y-C-E.com if you want all the details.
Dersch42 and GeekCitizen submitted stories about a CNN report that attackers who breached the US State Department system fro months also gained access to an unclassified White House computer system. The system has access to US President Barack Obama's private schedule. Congressional officials briefed on the investigation have called the intrusion the "worst ever" cyberattack intrusion against a federal agency.
Discussion Links: 
Pick of the Day:
I've been reading up lately on security and end-to-end encryption, and while I'm no expert, I did blog about it while staying at a Holiday Inn.
There are a couple different ways to encrypt communications. PGP is a general purpose mechanism that works on files, email, and even dick pics (pardon my French). PGP is great, but it can be tricky to setup for the average user. S/MIME is great for email encryption but only works in that medium.
That brings me to my suggestion for end-to-end message and voice encryption on a mobile device.
Signal for iOS
TextSecure/RedPhone for Android
Web interface in the works
The apps interoperate and use Off The Record (OTR) Messaging for securing their communications. It's a pretty simple solution that the average user can do to help encrypt their communications. All apps are available from Whisper Systems: https://whispersystems.org/#privacy
This topic might be a good extra feature for the Patreon supporters. Get Daren from Hak5 and maybe a couple other guests and do a special all-in on what needs to be done to improve secure communications.
Bonus material: Glenn Greenwald has a great TED talk about Why Privacy Matters: http://www.ted.com/talks/glenn_greenwald_why_privacy_matters?language=en. I also found this article very interesting on what the journalist needed to do in order to communicate with Edward Snowden: https://firstlook.org/theintercept/2014/10/28/smuggling-snowden-secrets/
—
Kevin… from my nondescript mobile device.
Message of the Day
Hey Tom,
Just wanted to follow up on your conversation, from yesterday, about Star Wars finally becoming available for digital download. I wanted to suggest letting everyone know that since Disney owns Star Wars now, you can use the Disney Movies Anywhere app to be able to access the Star Wars movies from a variety of devices, as long as you purchase them from either iTunes, Google Play, or Vudu and have your accounts linked through the Disney app. Now hopefully Disney will make a deal with Amazon and Xbox movies in the future to make accessibility even greater.
Even though we all wish for DRM free movies, this does help us "watch what you want, when you want m on any device you please" for Disney, Marvel, and now Star Wars Movies.
If you don't have a pick for today, I would suggest the Disney Movies Anywhere app.
Keep up the great work!
—
Zac from Indy | ADigitalFix.com |
========
As s former HBO GO user, I am blown away by HBO NOW. The interface is about the same, but the streaming quality (backed by MLB tech) is fantastic, smooth, and let's you "scrub" to a location smoothly. Maybe it's because it's day 1 and not the Game of Thrones Premiere, so demand wasn't crushing them, but so far it's the best streaming service I've used.
Mike in rainy Northern Virginia
====
Tom and Jennie:
On the show yesterday there was some additional discussion around making tech stories accessible to the masses.
I was thinking about how well Richard Feynman made very complex technical subjects very accessible to anyone who cared to pick up his books. He utilized some very nuts and bolts real world examples and analogies that made the subject matter very accessible, yet never really pulled any punches by dumbing down the subject matter. He also added a dash of wit and humor which made them more relatable. He is probably a good example of how this can be done really well. Others who write in this arena such as Stephen Hawking, Carl Sagan and Brian Greene are also good examples of how to do this well.
Thanks.
Russell
=====
Hi Tom,
Since you talked about accessibility testing on recent shows, I thought I'd mention another company that does that: 3 Mouse Technology (http://3mousetech.com/). 3MT is an accessibility consulting company that does both testing and development.
Anyway, keep up the great work!
====
Joseph: A really good one already exists, it's called google. Just type whatever you are searching for and add "gif" and VOILA! You can find a gif JUST LIKE THIS
Matt
Tomorrow: Justin Robert Young