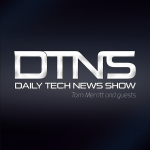 Darren Kitchen is on today to comment on Amazon's drone delivery testing approval and react to news of a promised head transplant. Len Peralta has the job of trying to draw an illustration representative of today's conversation.
Using a Screen Reader? click here
Multiple versions (ogg, video etc.) from Archive.org.
Please SUBSCRIBE HERE.
A special thanks to all our Patreon supporters–without you, none of this would be possible.
If you enjoy the show, please consider supporting the show here at the low, low cost of a nickel a day on Patreon. Thank you!
Big thanks to Dan Lueders for the headlines music and Martin Bell for the opening theme!
Big thanks to Mustafa A. from thepolarcat.com for the logo!
Thanks to our mods, Kylde, TomGehrke, sebgonz and scottierowland on the subreddit
Show Notes
Today's guests:  Darren Kitchen from Hak5 & Len Peralta
Headlines: 
Did everybody who wanted to order an Apple Watch first thing last night get to? Good. Standard themes of sell-outs, shipping dates slipping to 4-6 weeks and reported website issues apply as to all Apple launches. The same applies to the new gold MacBook.
Meanwhile the Galaxy S6 went on sale in South Korea, home of the electronics giant, as well as Europe, the United States and markets in the Asia-Pacific such as Australia, Singapore and India.
The Washington Post reports on The Citizen Lab's analysis of DDoS attacks on GitHub and GreatFire which they're calling "Great Cannon". While the "Great Firewall" attempts to block traffic from coming past it, the Great Connon attempts to make sites inaccessible. The Citizen Lab believes the Cannon could also be used to deliver malware. The only defense against it to encrypt more Web traffic. The Great Cannon appears to leverage infrastructure from China. A Chinese Embassy Spokesman said "China firmly opposes and combats any form of cyberattack in accordance with law."
 Ars Technica reports Amazon launched a marketplace for desktop apps as a service Friday. Subscriptions start at $25 a month for a virtual Windows 7, something like Office 2013 Professional Plus adds $15 a month. Amazon released a tool called WorkSpaces Application Manager so administrators can add apps for users and make some required and others optional. All of it gets added to a monthly AWS bill. Benefits include extending the life of desktops and keeping corporate information separate from personal info.
Fierce Telecom reports that Cogent and Level3 are both considering filing complaints with the US FCC, testing the section of Open Internet rules regarding Interconnection. That section does not regulate interconnects but opens the way for the FCC to investigate complaints and possibly add rules. CEO of Cogent Dave Schaeffer told the National Journal his company might be forced to file a complaint. General Counsel for Level 3 Mike Mooney said it is evaluating options. Both companies will have to wait until 60 days after the rules are published in the Federal Register before they can file complaints. Monday's edition of the Federal Register coinatins the new rules.
The Next Web reports New Zealand TV broadcasters MediaWorks, Sky TV and TVNZ sent cease and desist letters to a number of ISPs including Slingshot and Orcon, over the use of IP addresses that make users appear to be in the US. The media companies mind because the service can be used to watch the US version of Netflix which has different content than the New Zealand version.
BizTechAfrica notes figures from the Nigeria Communications Commission show a strong increase in GSM use in January. Mobile Internet subscribers rose 5,570,038 in January to a total of 81,892,840 mobile Internet users in Nigeria. MTN NIgeria has the most at 39 million followed by Globacom, Airtel and Etisalat in that order.
Extreme Tech has the news that Intel has teamed up with supercomputer company Cray to build a new computer system capable of reaching up to 180 petaflops. Currently, China's Tianhe-2, considered the most powerful supercomputer on the planet as of last November, is 54.9 petaflops. The new system will be built at the Argonne National Laboratory and will be part of a joint collaboration between that facility, Oak Ridge, and the Lawrence Livermore National Laboratory. The system will be comprised of two computers, one for testing and prototyping and one for comparing prices between Groupon and Living Social. It's worht pointing out that the US has blocked sales of supercomputer parts from Intel to China.
Ars Technica reports Microsoft released a Windows 10 Technical Preview for phones. Build 10051 adds the new Project Spartan browser, outlook branded mail and calendar apps, and new universal apps for phone and messaging. Folks in the fast update cycle will get it first. Devices running Windows Phone 8.1 need to use the Insider App to get the update.
News From You:
KAPT_Kipper gave us a heads up on this Verge story covering a Facebook blog post responding to a Belgian report critical of its privacy policies. The report accused Facebook of making it impossible to opt out of tracking and in some cases tracked users who had never used Facebook. Facebook's said "a bug" affected "a few" users and would be fixed. In addition what the researchers called "tracking," Facebook argued should be called receiving "standard web impressions."
tm204 posted a research note from the University of Cambridge describing how a new understanding of electromagnetism could lead to antennas small enough to be integrated into computer chips. This would allow a big improvement to wireless communciation. Essentially the researchers propose electromagnetic waves are generated from a phenomenon known as symmetry breaking, which as a sidenote could help merge classical electromagnetism and quantum mechanics. For makers of the Internet of Things it means piezoelectric materials like lithium niobate or gallium nitride can be used to make small effective antennas right inside the chip.
Spsheridan sent us the disturbing news that Italian surgeon Sergio Canavero has a volunteer for the world's first human head transplant. According to The Independent, 30-year-old Russian Valery Spiridonov who suffers from a severe form of spinal muscular atrophy has volunteered for the 36 hour operation requiring the assistance of 150 doctors and nurses. Some scientists have called the idea "not possible" and "ludicrously stupid." The operation leads to the possibility that the man's body could reject the new head which led Dr Hunt Batjer, president elect of the American Association for Neurological Surgeons to say "there are a lot worse things than death." Have a great weekend everybody!
Discussion Section Links:  
Pick of the day:
Here is something else to use those computer sticks for.
I work at a medium size school district and we use the FREE cloud based RiseVision.com service to display information on TV's district wide. This marquee/display service lets you link you content to many google services and rss feeds. Currently we use raspberry pi devices stuck to the back of big tv's to display our content. The new computer stick would allow us to deliver better content such as video. Rise Vision actually has some huge companies including many airports, colleges and food chains. Check them out at http://risevision.com
Jeff from Warm, Windy and Friendly Corpus Christi Texas
Messages
Colby identified a critical point about YouTube's subscription plan:
"YouTube had to force content creators to accept the new terms or turn off revenue. It would be a terrible user experience if you pay $10/month and some channels still have ads because the creators refused to switch to the new model."
Toby Pinder from uncharacteristically sunny England added:
"Youtube only has a limited number of ads they can serve from their paying pool of advertisers. If a significant enough chunk of users are no longer viewing advertisements …users that aren't part of the subscription program see more ads as the system has more to show them.
Eventually this might lead to user backlash as people might believe YouTube is trying to push too many ads in order to send them to the subscription service."
And Roberto Villegas wrote:
"I would pay $10 in a heart beat to get rid of ads and if it came down to it cancel others services to absorb the cost such as Netflix. The majority of my watching habits are going to youtube. From a creators standpoint I am also for it. I fully understand the issue the anonymous million subscribe has, but Google gets to set the terms of service. … Ultimately, I think this change is a good one and may force creators to make things that are less optimized for ad revenue and push for more quality programming. I'd love to see more long form content on YouTube, but I know I'm in the minority. "
Bryan thinks there are 2 "camps" forming among the smartwatch followers:
Camp A seems to want everything that a smartphone has (apps, mobile internet, touch screens, etc.), in their smartwatch. They want an device independent of their smartphone.
I think those (like yourself) ask "Why would I want a smartwatch? I already have a smartphone." This is why they may not interest a lot of people. It's redundant.
Camp B (which I'd include myself in) see the smartwatch as a way to:
1. Get quick info (time, date, weather, notifications, next appointment)
2. Perform quick actions (Media player control, reply to an SMS with "Yes, No, OK, and other app-specific actions)
The watch isn't meant to replace a smartphone, it's to complement it. Camp B therefore would get a lot more out of the Pebble, since that's exactly the scope the Pebble watch aims for (and succeeds in.)
And of course, 1-week battery life, always on display and a significantly lower price-point doesn't hurt either.
Love the show!
#LetsGoCards
#LetsGoBlues
Chris from Harrisburg, PA thought we should take a look at. The Olio Model One coming this summer:
"They are doing a limited run of 1000 and just recently dropped the price of the watch by $250.00 (to $345-$545). The watch appears to be well constructed and designed so that it could be upgraded down the road as technology changes. It will work on both Android and Apple and is a closer competitor in my mind to the Pebble watch.
https://www.oliodevices.com/index.php
Xindi in Verdant Virginia compliments the show:
Tom, you are pronouncing Xiaomi beautifully and correctly!! Please continue to avoid using any and all Z sounds when speaking this company's name! Xi in Mandarin sounds a lot like the English "she." I guess to write it phonetically for an American English speaker, you might quickly run together the English words "she" and "yow" or "ow" (sheyow) and add on "me." As you are currently doing.
Pronunciation is difficult to explain in text because everyone speaks uniquely. Only I wanted to reassure you. Hope this helps.
=====
Monday's guests: Anthony Carboni