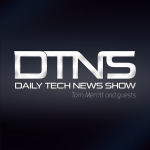 Lamarr Wilson and Justin Young are on the show to talk about Facebook's skyrocketing video usage. Are you turning to Facebook instead of YouTube?
Using a Screen Reader? click here
Multiple versions (ogg, video etc.) from Archive.org.
Please SUBSCRIBE HERE.
A special thanks to all our Patreon supporters–without you, none of this would be possible.
If you enjoy the show, please consider supporting the show here at the low, low cost of a nickel a day on Patreon. Thank you!
Big thanks to Dan Lueders for the headlines music and Martin Bell for the opening theme!
Big thanks to Mustafa A. from thepolarcat.com for the logo!
Thanks to our mods, Kylde, TomGehrke, sebgonz and scottierowland on the subreddit
Show Notes
Today's guests:  Lamarr Wilson & Justin Robert Young
Headlines: 
TechCrunch reports that Xiaomi introduced its new Mi 4i smartphone at an event in New Delhi today. It has a 1080p display, Snapdragon 615 64-bit processor, two 4G SIM slots, 13-mpxl rear camera and a 3120 mAh battery. It runs Android Lollipop with the MiUI and will be available for 12,999 INR ($205) starting April 30 in India via flash sales.
Yes Apple Watches shipping notices are going out and Apple is highlighting apps for watches but according to The Verge if you want to walk into a Store and buy an Apple Watch you're out of luck. Unless you live in Tokyo, London, Los Angeles, Berlin, Milan or Paris and don't feel out of place in a high-end fashion shop. The shops themselves have limited quantities and apologies but the $10,000 Apple Watch Edition is on backorder.
Engadget tells us you can pre-order Samsung's Gear VR headset for the Galaxy S6 this Friday April 24th from Best Buy in the US. No pricing was announced. Engadget guesses the headset might cost $200 similar to the original headset. It will be available for sale on Samsung's and Best Buy's online stores May 8 and retail outlets May 15.y.
Twitter just announced a feature called Highlights according to The Verge. After a user opts in they'll get a push notification twice a day opening a view containing a selected tweets. The digest will have posts from popular accounts and conversations from people you follow, trending topics and events, tweets from people you're closely tied to, and accounts your friends follow. You'll have to opt in and use the official Twitter app. It's coming to Android first..
Open Office, the free open source office suite, has just 16 people involved in development and 381 change sets over the last year compared to open source rival LibreOffice which has 268 developers and 22,134 change sets over the same period according to PC World. An Apache Foundation blog post from last week admitted that the project needs more developers, and invited "all the most relevant OpenOffice derivative products and their communities or vendors to join us in discussing further ideas for collaboration and improvements." OpenOffice and LibreOffice are based on the same code. LibreOffice forkied after Oracle took over OpenOffice 5 years ago.
The Wall Street Journal reports the European Commission will unveil proposals on May 6th for a single digital market. The idea would be to harmonize rules about digital goods, capital, content and services across the 28 member states. Differences between contract law, VAT, parcel delivery, consumer protection and copyright laws are expected to be addressed. In particular geofencing within Europe was mentioned as something that should be abolished.
News From You:
Habichuelacondulce cited TechDirt's repost that Bloomberg and Wall Street Journal sources indicate the Justice Department may block the proposed merger of Comcast and Time Warner Cable in the US. The WSJ also says the FCC may recommend the merger be sent to an administrative judge for a hearing. Generally such a move causes companies to abandon mergers rather than deal with the long process. Meanwhile Bloomberg reports this afternoon that "people with knowledge of the matter" say Comcast plans to drop its proposed takeover of Time Warner Cable. A formal announcement may come as soon as Friday.
Geewhipped pointed us to a Pebble developer's forum post claiming Applerejected an app called SeaNav on the basis that it mentioned support for the Pebble Watch. Apple's rules forbid mentioning other mobile platforms in metadata. A few other developers claim their apps have been rejected for similar reasons. However, many other approved apps mention Pebble, including Pebble's own app.
the_corley posted the a Variety report on a Deloitte survey that shows Internet-streamed video has passed live TV in the US. 53% of those surveyed stream TV shows on a monthly basis while 45% watch TV programs live. Among 14-25 year olds 72% said streaming video was one of the most valuable services, 58% said the same of pay TV. And nobody's paying attention to what they watch since 90% of all surveyed multitask while watching TV. ce.
KAPT_kipper brought this Polygon post to our attention. Fantasy Grounds – creators of a virtual tabletop RPG application – is now offering licensed Dungeons & Dragons content from Wizards of the Coast through Steam. Players can recreate the 5th edition D&D tabletop experience including dice, 2D maps and more. The first set of products, including the D&D Complete Core Class Pack, D&D Complete Core Monster Pack, and The Lost Mine of Phandelver went on sale last week. Greg Tito, Wizard's communications manager, confirmed that other campaigns, including Rise of Tiamat and the recently released Princes of the Apocalypse, are on the way for Fantasy Grounds.
Google 14 percent gain in net revenue to $13.91 billion missing expectations of 14.12 billion. EPS: $6.57 versus $6.63 expected
Cost per click, how much Google can charge for its ads, was down 7% year-over-year and the number of paid clicks was up 13%. Analysts had expected paid clicks to be up 15%.
Microsoft reported revenue of $21.7 billion and earnings per share of 61 cents. Both beat analyst expectations. Surface revenue was up 44% year over year. Windows OEM revenue fell 19% probably because last year XP support ended.
Amazon reported 22.&2 billion in revenue beating expected 22.39 billion and earnings per share of 12 cents about the same as the 13 cents expected. Most profits rose except in the International market which was down slightly.
Discussion Section Links:  
Pick of the day:
Haulik from Denmark:
I just heard you discussing MOBAs on the show and I thought I would just give a heads ups about Vain Glory, it's a free to play MOBA for iOS (best on iPad IMO). I had never played MOBAs before, but running iOS on my iPad with is my daily driver it has won me over quickly. Even if you don't like MOBAs it's worth a look just to appreciate how far mobile gaming has come since the old Snake/Space invaders days.
Keep up the good work
Messages:
Peter writes:
Good morning Tom and crew,
I woke this morning to all the chatter surrounding Project FI from Google.
I was wondering if when your on the WiFi if that data used goes against your total used or if it was just what used on either T mobile or Sprint?
Currently I work for a company that does not provide free WiFi so i'm dependent on mobile for the majority of my day and that keeps me in the 10-16 GB a month range and according to what i have read that much data is not cost effective..
Nate writes in:
There is an interesting video by C.G.P. Grey with the above title about robots taking over jobs, it might add an interesting bit too the discussion
Humans Need Not Apply: https://youtu.be/7Pq-S557XQU
Thanks for the shows
Tom –
Allison writes: 
In reference to your conversation about automating jobs with Jason and Lindsay, I wanted to tell you about what we observed in India.
We visited a jute factory where they take raw jute and through a series of machines turn it into gunny sacks. Our guide explained that the process could easily be automated and be done far cheaper, but it would put so many people out of work that instead the government subsidizes the factory.
I think it's a good example of what happens when you don't let progress happen.
John in quite pleasant Billings, MT
Hi Tom & Jennie
You mentioned an issue with Google Fi that hits close to home. Rather than rant about it maybe one of your listeners has an answer – how is it, in 2015, that there are only 2 national cellular providers in Montana? Is it really that bad of an investment? I'm certain that Verizon would still be my only option if it weren't for AT&T buying their divested Altell assets a few years ago.
=====
Friday's guest:  Darren Kitchen, Len Peralta, & David Spark