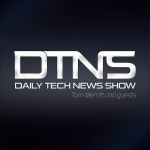 Patrick Beja is on today and we'll talk about Valve's decision to close the mod workshop for Skyrim. Did the community overreact or was Valve insensitive?
Using a Screen Reader? click here
Multiple versions (ogg, video etc.) from Archive.org.
Please SUBSCRIBE HERE.
A special thanks to all our Patreon supporters–without you, none of this would be possible.
If you enjoy the show, please consider supporting the show here at the low, low cost of a nickel a day on Patreon. Thank you!
Big thanks to Dan Lueders for the headlines music and Martin Bell for the opening theme!
Big thanks to Mustafa A. from thepolarcat.com for the logo!
Thanks to our mods, Kylde, TomGehrke, sebgonz and scottierowland on the subreddit
Show Notes
Today's guests: Patrick Beja
Headlines: 
The Verge has reports on LG's official announcement of the G4 phone. It's most distinguishing feature is the option for a new leather phone back that comes in a variety of colors. LG says it takes 3 months to make each leather back and uses materials and processes similar to those used for making luxury handbags Phone will launch on all major US carriers the end of May or early June. No pricing yet.
Venture Beat reports that Dropbox is rolling out a new feature that allows users to add comments directly to files stored on Dropbox. The feature is free for every level of Dropbox user, and works for anyone who has a link to the file. The new feature is accessible through the Web and is coming to mobile "soon."
Krebsonsecurity.com reports that Sendgrid said attackers compromised an employee's account, which was then used to steal the usernames, email addresses and (hashed) passwords of customer and employee accounts. Sendgrid manages email service like shipping notifications and friend requests and the like for companies like Pinterest, Spotify, Uber and Coinbase. Sendgrid suggests customers change their passwords use multi-factor authentication. Sendgrid says it's working to add more authentication methods for its two-factor security, and to expedite the release of special "API keys" that will allow customers to use keys instead of passwords for sending email through its systems.
The official Google Search Blog announced new Google Now cards on Android today.  Google added 70 new partners, including Zipcar, Spotify, TuneIn, ABC News, Eat 24, Runkeeper Jawbone, Open Table and more. Users should update to the latest version fo the Google app in order to see the new cards.
The BBC reports Google has reached an agreement with several European news publishers to cooperate on a Digital News Initiative. As part of the plan, Google will contribute €150m to an innovation fund. Google will also work on ways to boost publishers' revenues, train journalists in digital skills and fund research in news consumption and crowd sourcing. Google set up a similar fund with French Publishers in 2013.
More data trickled out from Apple after announcing earnings yesterday. Reuters reports that last quarter, Apple sold more iPhones in China than in the United States for the first time. iPhone sales rose 71% to $16.8 billion in China thanks in part to the new year shopping season.
The BBC reports on Yahoo Labs development of a system called Bodyprint that uses the phone's touchscreen to recognize a body part, like an ear, and unlock the phone. The idea is to provide biometric authentication cheaper than a fingerprint sensor. Initial trial have been conducted with 12 participants. The system had 99.5% accuracy identifying users and 99.8% accuracy when scanning ears.
Financial intelligence firm Selerity published Twitter's earnings before the market closed today causing Twitter stocks to cease trading. Selerity says the numbers came from Twitter's investors site. Twitter earned 7 cents a share agains expectations of 4 cents a share but with revenue of $436 million missing expectations of 456.8 million. Monthly Active Users were up 18% year-over-year.
And TechCrunch reports Cablevision has reached an agreement to sell Hulu to it's Optimum Online Internet subscribers. No word on what the price would be or what benefit consumers would get from buying Hulu through Cablevision rather than directly from Hulu.
News From You:
AtomicSpaceGun sent us the news that Amazon will now rent you a goat to mow your lawn. If you live in a city where a goat provider is available just look in the lawn care section of Amazon's Home Services. Goats are an eco-friendly way to keep your lawn trimmed, and much quieter than a lawnmower at 7am on a Sunday morning.
The goats will also throw in free fertilizer, which they will deposit on your lawn in pellet form.
KAPT_Kipper sent in the PC Gamer version of the story of the rise and fall of Valve's paid mod marketplace for Skyrim. Last Thursday Valve announced that modders could choose to sell mods int he Steam Workshop for Skyrim and keep 25% of whatever price they chose. The modding community reacted negatively and even downvoted Valve's Gabe Newell's attempts to explain the new system on Reddit. Yesterday Valve removed the paymetn feature from the Skyrim workshop. Alden wrote in the official Steam Workshop blog post: "it's clear we didn't understand exactly what we were doing."
Discussion Section Links:  
Pick of the day:
Jack from often-sunny Colorado (with occasional bouts of crazy, extreme weather), my Pick of the Day:
Crash Course Intellectual Property — a new mini-series in the Crash Course family of YouTube videos created by the Green brothers (John and Hank).
Episode 1 covered the basics of IP, while future episodes will focus on copyright, patents, and trademarks. This looks to be another satisfying offering in the Crash Course genre.
Thanks for listening, and keep up the great tech news work!
Messages: 
Jim writes: 
Tom, Jenny, et. al.
For the last five years I've been on the team that is writing the software to control the primary and secondary power systems for a new business jet, including sending the power system CAS messages to the cockpit controller. After listening to Friday's episode I thought 'knowing everything there is to know about the power system, is there anything I can do from the cabin of the jet to turn on a CAS message in the cockpit?' The answer is no, everything I would need, would require me having access to the cockpit or the electrical bay.
Though the communication back bone of this jet is AFDX (Ethernet for Airplanes) all of the wires are hard wired between the boxes and the ports are all known to the software so that the communication controllers reject anything that is not sent from the proper place.
P.S. Here is my short description of what the CAS part of EICAS is:
CAS is just a listing of short descriptions of what is happening to the plane. There are four type of them:
Flashing Red – things you really need to react to now, example: 'BATTERY PWR ONLY' would tell you, you have lost all three generators and only have 60 minutes of power to land.
Flashing Yellow – things you need to worry about that you may be able to fix, example: 'L BATT FAIL' either the left battery is stuck connected to the bus when you don't want it to be, or not connected to the bus and you want it to be.
Solid Yellow or Blue (depending on system) – things that happened that you need to let your maintenance people know about. Example: 'ELEC SYS FAULT' (which means something is wrong with the electrical system), when you land, hand the keys to the maintenance staff.
White – Things that you need to know about. Example: 'L BATT OFF', you have not pushed the button to connect the Left battery to the power bus.
EICAS the list of text in the middle bottom of the picture:
Dave (AKA BuckeyeFitzy, the Legal Geek segment producer for Current Geek):
Hi Tom,
On the upcoming Google offer to buy up patents to try and keep them out of the hands of patent trolls. Having worked in the patent law business for nearly a decade, I appreciate any efforts made to enact smart reforms where Congress fails to take action.
However, as a realist … what Google does with these purchased patents likely comes down to a game of "follow the money." There may be some altruistic powers that be at Google about this issue, but others will want to make sure the bottom line is protected, meaning the high amount of investment and dollars made in procuring these patents must result in at least the same amount of income later.
Thus, Rich's desire for a true Creative Commons setup for patents may be impossible, but in a best-case scenario, Google could balance their ledgers on this project by offering relatively cheap licenses to many parties to help advance innovation efforts overall. In a worst-case scenario, Google becomes the biggest of the patent trolls, or just sells the rights to other assertion entities down the road. But in either outcome, Google will inevitably make the money back, and that's what you need to watch to see how this project plays out long term, and whether it benefits society and the patent system at large.
=====
Wednesday's guest:  Ron Richards