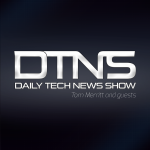 Scott Johnson and Lamarr Wilson join the show to discuss Spotify's new custom playlist and running features. And can adding video and podcasts boost the money it makes from music?
Using a Screen Reader? click here
Multiple versions (ogg, video etc.) from Archive.org
Please SUBSCRIBE HERE.
A special thanks to all our Patreon supporters–without you, none of this would be possible.
If you enjoy the show, please consider supporting the show here at the low, low cost of a nickel a day on Patreon. Thank you!
Big thanks to Dan Lueders for the headlines music and Martin Bell for the opening theme!
Big thanks to Mustafa A. from thepolarcat.com for the logo!
Thanks to our mods, Kylde, TomGehrke, sebgonz and scottierowland on the subreddit
Show Notes
Today's guests: Scott Johnson and Lamarr Wilson
Headlines: 
Spotify announced the addition of Spotify Now— Songza-like custom playlists — Spotify Running— sophisticated playlists for running that change with your pace— as well as the addition of videos and podcasts. Spotify Running will integrate with Nike + and RunKeeper apps later this year. Spotify Now launches for iOS in the U.S., U.K., Germany, and Sweden today. Spotify Running comes to iOS globally today.
ZDNet's Mary Jo Foley reports that Twitter user @h0x0d discovered a download page marked 'Microsoft Confidential' for a Microsoft-made iOS app called 'Flow by Outlook.' Text describing the app read "Reach anyone with an email address and all conversations for you and others are also in Outlook." Only conversations started in Flow appear in Flow. A Microsoft spokesperson said the company had nothing to share about Flow.
Engadget is reporting that Adblock Plus app is returning to the Google Play Store after being pulled in 2013 for "interfering" with other apps. To avoid problems the new Adblock Plus is a modified version of the Firefox Android browser with ad blocking built in. It does not support extensions or Firefox's synchronization feature. The app hasn't yet gone live in the Play store so users are encouraged become testers by signing up to Adblock Plus's Google+ community and download the app directly.
TechCrunch reports that Microsoft is now offering the digital tv tuner designed by Hauppage for the Xbox One. The tuner is compatible with Snap, voice control, OneGuide and streaming to other devices, even if someone else is using the Xbox for gaming. It does not support DVR functions, though you can pause, FF and rewind live TV for up to 30 minutes. Microsoft is offering a bundle that includes the tuner and a Mohu Leaf 50 antenna for $100.
PCMag.com reports on Google's Tone Chrome extension. When you want to send a URL, click the blue button and the service broadcasts a series of tone. Any machine within earshot that also uses the extension (including those on a phone or Hangout) will receive the URL. Just remember that ANY computer that can hear the tone will get the URL.
Yonhap News reports that LG Display has unveiled an OLED display panel that sticks to the wall. The 55-inch wallpaper panel is 0.97 mm thick, weighs 1.9kg and sticks to the wall using a magnetic mat. LG's existing 55-inch OLED panel is now seemingly fat 4.3 mm. No word on when the new wallpaper panel wil make it in to production.
News From You:
Starfuryzeta submitted the ArsTechnica report on a new attack on HTTPS-protected websites detailed in a research paper called "Imperfect Forward Secrecy: How Diffie-Hellman Fails in Practice.". The attack, being called 'logjam' affects servers that support Diffie-Hellman key exchange by downgrading to 512-bit encryption. It takes advantage of a weakness in the encryption added in the 1990s to allow US law enforcement to break the encryption if used by foreign entities. It's similar in this way to the FREAK attack uncovered in March. The attack is estimated to affect 8.4% of the top 1 million websites as well as a slightly larger percentage of mail servers. Internet Explorer is protected and updates to other browsers are expected in the next few days. Server admins are encouraged to disable support of DHE_EXPORT ciphersuites that allow downgraded connections. ore info can be found at weakdh.org/
cdnDude74 submitted the TechRepublic article that Google plans to roll out their own VPN service. A reference to Google VPN was found in "Google Connectivity Services" in Android 5.15 on a Nexus 6. However the service isn't active yet.
mranthropology submitted The Verge article about Huawei's announcement of an Internet of Things operating system called LiteOS, that's 10 kb large. LiteOS is meant for any smart device from wearables to cars and will be made open to all developers with zero configuration necessary for users. Huawei is also marketing its Agile Network architecture to help companies manage all those incoming connections.
Discussion Section Links:  
Pick of the Day:
J. wrote in with an explanation of why customer service reps often ask you for all the information you already told the phone tree:
"I'm a tech support rep for a major ISP. In regards to account info when you call customer service. With large companies, different call centers handle different regions. The system is in place more to route you to the right person than to give that person your account. That having been said, I do get a pop-up with your account number about 60% of the time. The account number is generated and auto-pops based on the phone number you typed or said in most cases. The difficulty is that a person with your phone number may or may not be a person you want accessing your account, so we ask for it anyway, along with other CPNI info. Consider it 2 factor authentication.
Short version… I'm not gonna be that Apple rep who let someone into Tom Merrit's email account."
Messages: 
Doug wrote regarding municipal broadband:
"First, the existing monopolies or near monopolies on broadband are the direct result of municipal interference in the market. Both telephone companies and cable companies were granted monopolies to encourage infrastructure buildout. Why should I expect further interference in the market to be more competently accomplished?
Second, in most cases where cities provide services, they grant themselves monopolies and charge monopolistic prices. An example: My last house was in an unincorporated part of the county I live in, and I could get trash service for $10 per month, up to 10 containers, the trash company would return the containers from the curb to the side of my house, and recycling was free. After moving to a municipality that has city pickup, the price is $30 per month, I have to buy containers at $60 ea. from the city, and if I want to recycle, I have to buy a separate container for that. Three times the price for much less service.
If you could guarantee that cities:
1. Had to charge their real costs (that is, that they were prohibited from subsidizing broadband with other revenues, including amortization of the buildout costs) OR had to allow access to any subsidized infrastructure to any competitor at an audited fair price
2. Were prohibited from enforcing a monopoly on broadband
I'd support municipal broadband.
=====
Thursday's guest:  Allison Sheridan