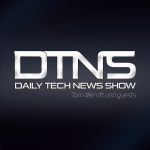 Scott Johnson joins Tom to talk with Dr. Lixia Zhang from UCLA about Named Data Networking (NDN) and how it could possibly solve many Internet problems, like security and net neutrality concerns.
Using a Screen Reader? click here
Multiple versions (ogg, video etc.) from Archive.org
Please SUBSCRIBE HERE.
A special thanks to all our Patreon supporters–without you, none of this would be possible.
If you enjoy the show, please consider supporting the show here at the low, low cost of a nickel a day on Patreon. Thank you!
Big thanks to Dan Lueders for the headlines music and Martin Bell for the opening theme!
Big thanks to Mustafa A. from thepolarcat.com for the logo!
Thanks to our mods, Kylde, TomGehrke, sebgonz and scottierowland on the subreddit
Show Notes
Today's guests: Scott Johnson and Lixia Zhang
Headlines: 
The Electronic Privacy Information Center honored Apple CEO Tim Cook at an event Monday. Cook gave a speech and a half. TechCrunch reports Cook said Apple rejects the idea that "customers should have to make tradeoffs between privacy and security," saying morality demands it. He took a swipe at companies that are "gobbling up everything they can learn about you and trying to monetize it," saying "We think that's wrong" But saved his strongest rhetoric for the US government saying "weakening encryption, or taking it away, harms good people that are using it for the right reasons. And ultimately, I believe it has a chilling effect on our First Amendment rights and undermines our country's founding principles." He even quoted Abraham Lincoln saying "America will never be destroyed from the outside. If we falter and lose our freedoms, it will be because we destroyed ourselves."
Venturebeat reports that Skype has fixed a flaw that crashed Skype when you received the characters "http://:" In fact once you GOT that message Skype crashed any time you tried to sign in. The bug appeared on Windows, Android and iOS, but apparently not Skype for Mac or for the Windows tiled interface. In less than 24 hours though Skype fixed the bug so make sure to head to skype.com/download or your mobile phone's app store and update to the latest version.
TechCrunch reports Cisco and IBM have both acquired OpenStack companies. OpenStack is an open source project that enables users to create their own cloud services, often used in what is called the private cloud. Cisco announced it has purchased private cloud company Piston Cloud Computing. IBM has acquired private cloud service provider Blue Box.
ReCode reports Apple's Beats has voluntarily recalled the Beats Pill XL speakers after 8 reports of overheating. Beats has sold more than 200,000 of the speakers since November 2013. The speakers can be identified by a lowercase b on the speaker grill and the words beats pill XL on the handle. Apple urges owners to go to apple.com/support/beats-pillxl-recall/ for details on how to return the speakers and get $325.
PCMag.com reports that AMD announced its 6th generation Processors codenamed Carizzo in A8, A10, and FX-Series models. The A8 and A10 APUs feature 10 compute cores (four CPU cores plus six GPU cores) and the FX-Series APUs feature a total of 12 compute cores (four CPU and four GPU).The chip's use Heterogeneous System Architecture (or HSA) design shares workloads and system memory between the CPU and GPU rather than have the CPU direct everything. The A8 and A10 processors get R6 graphics, and the FX-Series R7. When paired with a discrete graphics card the R6 or R7 APUs will work in conjunction with the discrete GPU to boost graphics performance. Look for laptops with A-Series APUs this month.
News From You:
metalfreak sent us this story from Ars Technica. At long last Microsoft is bringing SSH aka Secure Shell to Windows and PowerShell. Until now Windows lacked any native SSH client/server, however the Windows PowerShell Team has announced that Microsoft will work with and contribute to OpenSSH, the standard for SSH implantation in Unix, to add that functionality to Windows. This will let Unix/Linux and Windows machines securely access each other. The Linux-Windows war is over.
starfuryzeta submitted the Engadget article that the US State of Virginia has marked 70 miles of highway in the northern part of the state as the "Virginia Automated Corridors." This allows companies who have received approval for their cars to do public road testing of self-driving cars. Nokia's HERE mapping division will develop 3D maps for the test roads.
doorsrio submitted the TechCrunch report that augmented reality device Magic Leap has launched a development platform. Chief Creative Officer Graeme Devine announced it on stage at MIT Technology Review's EmTech Digital conference. A developer's section of the website has been launched where folks can sign up for the SDK, which is coming soon. CEO Rony Abovitz also said the company is out of the R&D phase and transitioning to a real product. Oh and they had author Neal Stephenson on stage to help convince you this is the real world arrival of the Metaverse.
Discussion Section Links:  
Pick of the Day:
Devulu, genius from the west:
Here is another one for you, and today it's a Chrome extension.
If you're like me and use Google chrome with many extensions – each for a different purpose – and want to manage them easily, then SimpleExtManager is here to the rescue.
Features include:
– basic function to enable/disable, access options and uninstall extensions via popup
– customize the popup
– ability to create extension groups
– enable/disable extension groups via popup and right-click menu
Nothing much, but sure saves a lot of time, and is way better than the Chrome extensions page.
Messages: 
mikem.exe+yt writes in:
Hey Tom. Finally getting around to episode 2497 (Run, Spotify, Run) where you had a conversation with Lamarr Wislon about how YouTube would rather you watch videos from their recommended list instead of subscribing to a creator and binge-watching all of their uploads in order.
They make it pretty difficult to binge-watch a single creator. I find myself manually adding videos to the Watch Later list, then moving them from there into a new playlist, then playing that playlist.
Well, after enough of that every day (I watch a lot of youtube), I decided to write a little script that does all that for me. You can specify a user and it will automatically add any new videos as they're released to the end of the associated playlist in your account.
If there's anyone in your audience who would benefit from this, have them send me an email and I'll get them set up. mikem.exe+yt at gmail.com
David says Hello from hot and rainy Florida: 
The New Broadwell cpus are an interesting shift for Intel. They are for most part uninteresting for workstations and high end gaming. The CPU performance is lower than the current Haswell CPUs because they run at a lower clock speed. For other users they are very important because they offer very good graphics performance and much better OpenCL performance than the Haswell CPUs.
As more of programs make use of OpenCL I expect to see more computing power shifting to the GPU and OpenCL from your traditional CPU. Of course when Silverlake comes out and we get a die shrink the clock speed should come up.
=====
Thursday's guest:  Justin Robert Young