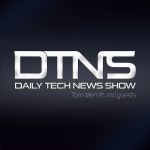 Scott Johnson and Brian Ibbott discuss Spotify's war chest, Samsung's shiny new mirror, and the eternal magic of Flying Toasters. Tom Merritt is on assignment.
Using a Screen Reader? click here
Multiple versions (ogg, video etc.) from Archive.org
Please SUBSCRIBE HERE.
A special thanks to all our Patreon supporters–without you, none of this would be possible.
If you enjoy the show, please consider supporting the show here at the low, low cost of a nickel a day on Patreon. Thank you!
Big thanks to Dan Lueders for the headlines music and Martin Bell for the opening theme!
Big thanks to Mustafa A. from thepolarcat.com for the logo!
Thanks to our mods, Kylde, TomGehrke, sebgonz and scottierowland on the subreddit
Show Notes
Today's guests: Scott Johnson and Brian Ibbott
Headlines: 
One day after Apple announced a new music streaming service, Spotify closed a massive new round of funding. According to The Wall Street Journal, Spotify has raised $526 million from investors, and the company is now valued at $8.53 billion dollars.
Re/Code reports that Spotify also announced is has more than 20 million paying subscribers in addition to 55 million active users of the free version. That's up from the 15 million paid subscribers and 60 million total active users the company reported back in January. We'll be talking much more about this after the headlines.
Microsoft announced pricing today for the Surface Hub, its giant 4k multi-touch display designed to replace the whiteboard in your super sleek startup conference room. Engadget reports that the 84-inch version will cost $19,999 and go on sale in July. There will be a smaller, 55-inch version for $6,999. Both should ship in early September.
Samsung  unveiled a 55-inch mirrored OLED display, as well as a 55 inch transparent display. Ars Technica reports that Samsung anticipates the displays would be used as "digital signal" for retail. The mirror OLED panel has a more than 75 percent reflectance level, which Samsung says is "at least 50 percent higher" than mirror LCDs that are currently for sale. The transparent OLED display is more transparent, letting through 40 percent of the light versus the 10 percent transparency of today's transparent LCDs. No price was announced. Both displays are paired with Intel's RealSense 3-D camera technology, which means that someday soon, when you look into the mirror in the dressing room, the mirror will LOOK BACK. And it will not be pleased.
Kaspersky Lab's has admitted to being hacked. Kaspersky Lab CEO and founder Eugene Kaspersky wrote, "We discovered an advanced attack on our own internal networks. It was complex, stealthy, it exploded several zero-day vulnerabilities, and we're quite confident that there's a nation state behind it." The firm called this attack Duqu 2.0 — named after a specific series of malware called Duqu. Kaspersky explained this situation as a mix of both good and bad news but claims none of its services have been compromised.
According to The New York Times, the malware was used in a cyber-espionage campaign targeting hotels that hosted Iran nuclear negotiations.
The Washington Post reports that Elon Musk's "other company" — Space X — has asked the US government for permission to test low orbit satellites that would beam internet service from space.  The plan calls for 4,000 small and cheap satellites that would beam high-speed internet signals all over the globe. If the tests go well, the full service could be up and running in about five years. Facebook recently scrapped similar plans, maybe because they don't own their own rockets?
Facebook Messenger has topped 1 billion Android downloads, according to PCMag.com. Messenger's David Marcus posted a photo displaying the Google Play Store's 1 billion download badge with the image likes by colleagues Mark Zuckerberg and Tom Stocky. Facebook and Google are the only two companies with 1 billion-plus bragging rights: which according to TechCrunch includes,  Facebook and WhatsApp, as well as Gmail, YouTube, Google Search, and Google Maps.
PCWorld is reporting that Congress is worried that foreign government-owned SSL certificate authority could issue phony security certificates to harvest login details from social networks, corporate networks and email accounts. The US House of Representatives' Committee on Energy and Commerce recently sent letters to Apple, Google, Microsoft, and Mozilla with questions about how the backbone of HTTPS security could be violated. In one example the Certificate authority Diginotar was hacked in 2011 and hundreds of fraudulent certificates were issues for Google, Skype and Yahoo. There are numerous government-owned CAs across the globe, including in China, France, Spain, and Turkey.
News From You:
Do you long for a simpler time? A time when toasters flew and you could revel in the simple joys of The Randomizer? Apparently you do, because this item submitted by natebob received a whopping 48 votes in the DTNS subreddit. Sensing your need for a return to innocence, Developer Brian Braun has thoughtfully recreated every original After Dark Screen Saver including the iconic flying Flying Toasters. The iconic screensaver images are on his Github page.
The After Dark screensaver software launched for the Apple Macintosh in 1989 and appeared on Windows computers in 1991.
djsekani shared this Ars Technica story covering Verizon's apparent failure to make good on 22 years old promise to Pennsylvania to provide fiber Internet or "comparable technology" supporting at least 45 megabits to its service area in the state. So far more than 2 million homes have either slower DSL or wireless service out of 4.2 million in Verizon's service area. The original agreement allowed Verizon to charge higher phone rates for higher speed broadband. Telecom analyst Bruce Kushnick wrote in the Huffington Post that officials relaxed the requirements over the years, giving up on the "45 megabits per second" minimum and allowing Verizon to meet the obligation with wireless instead of fiber or other wireline technology.
DTNS producer jollyroger would like you to know that RayNiro, one of the lawyers who pioneered the wave of contingent-fee patent litigation, says he's ready to exit the business because quote "The stand-alone patent case is dead on arrival, and I don't think we're unique." Ars Techina reports that patent litigation dropped by roughly 20 percent in 2014, and patent lawsuits by "non-practicing entities," also known as patent trolls, dropped by nearly 25 percent.
Those trolls filed about 3,700 lawsuits in 2013, and 2,800 in 2014. With more judges awarding fees to defendants, patent trolling has taken on higher risk.
In one case Niro and his firm were ordered to pay fees in a patent suit he brought against HTC. The parties are still litigating over the amount, but HTC is seeking $4.1 million. The fee order was "a wake-up call," Niro told Crain's Chicago Business. "I can take it once, twice, but am I going to take it three or four times? No. Why should I?"
Discussion Section Links:  
Pick of the Day:
Proud Co-Executive Producer gadgetchaser writes in to say:
" I've never sent in a pick before, but I'd like to suggest a Web service/app called Kifi (I pronounce it KeeFee, but it could also be Kai-Fye…I'm not sure what the creators call it).
It's first and foremost a way to self curate the Web using a Chrome extension. You make Libraries for different interests and subjects and then save them in the browser. You can add tags and notes that are searchable though the web app or the extension.
There is a *gasp* social aspect to the service too, you can make your Libraries Public or Private. ..One of my favorite aspects of the Chrome extension is when I visit a new page, I get a little pop up in the corner showing me others who have added that site to a Library of their own.
I've tried a lot of "Pocket" type services over the years, but I've found that I'm actually using this one to "read it later", likely due to the fact that I can organize things by more than just tags. I have a private library to go to and catch up and from there easily move it to a more permanent Public or Private Library if I want to keep it or just delete it and forget about it.
Messages: 
HotBranch in summery-ish Montreal writes:
"Catching up on my backed up episodes, the mention of Facebook Lite in episode 2508 caught my attention because I used it to replace the regular Facebook app (and Messenger) on one of my older phones and my pokey 2012 Nexus 7 tablet.
I believe I had seen news of the original release on AndroidPolice, who provided a link to download the APK for side-loading. The interface is not as polished, but it uses far fewer resources than the regular app, and the messenger app is integrated, producing further storage savings.
Ironically, I installed Facebook Lite on my Nexus 5 and found no improvement in the Zuckerburgian experience other than to have two notifications of comments or likes that arrived at different intervals. The Lite version usually delivered the notifications first.
All this to say that Facebook Lite is available to those willing to invest 30 seconds of searching and two minutes of downloading and side-loading.
=====
Thursday's guest:  Allison Sheridan and Todd Whitehead