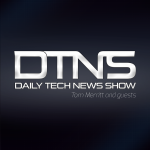 Scott Johnson and Raj Deut are on to talk about the Microsoft shakeup and oddly how it sheds light on the market for Virtual Reality headsets.
Using a Screen Reader? click here
Multiple versions (ogg, video etc.) from Archive.org
Please SUBSCRIBE HERE.
A special thanks to all our Patreon supporters–without you, none of this would be possible.
If you enjoy the show, please consider supporting the show here at the low, low cost of a nickel a day on Patreon. Thank you!
Big thanks to Dan Lueders for the headlines music and Martin Bell for the opening theme!
Big thanks to Mustafa A. from thepolarcat.com for the logo!
Thanks to our mods, Kylde, TomGehrke, sebgonz and scottierowland on the subreddit
Show Notes
Today's guests: Scott Johnson and Raj Deut
Headlines: 
Ars Technica reports Microsoft made it's seemingly yearly executive reshuffle today, though ReCode's Ina Fried thinks it has more to do with people than strategy. Former Nokia CEO and head of MS devices Stephen Elop leaves and devices gets rolled into the Windows group under Terry Myerson as the Windows and Devices Group. Kirikk Tatarinov leaves Business Services and Dynamics which gets folded into Cloud and Enterprise under Scott Guthrie. Eric Rudder is leaving and his education responsibilities will move under Qi Lu in Application and Services. All those folks leave today. Separately Chief Insights Officer MArk Penn will leave in September and take his insights to a Steve Ballmer backed digital marketing services company called Stagwell Group.
Reuters reports the California Labor Commission has determined Uber drivers should be treated as employees not contractors. The ruling was filed Tuesday stating Uber is "involved in every aspect of the operation" and awarding $4,000 to Barbara Ann Berwick, a driver who complained. Uber is appealing the award.
Nest made some new announcements according to The Next Web. The Cam, is a 1080p successor to dropcam with night vision, a tripod, and a speaker you can talk through for $199. Dropcam's cloud recording is now called Nest Aware and you get 30 days of storage for your $10 a month. It's available in US, UK, Canada, Germany, France and the Netherlands today and ships next week. The Nest Protect gets an update that's better at detecting fires, the thing that it is supposed to do. You can also silence it remotely with an app. It's coming next month for $99. Nest also announced Hone Safety Rewards which gives you a 5% brake on insurance premiums and a free Protectif you share your data with insurance companies Liberty Mutual and American Family.
Reuters reports the FCC has proposed a $100 million fine for AT&T over the way it informed unlimited users about speed throttling.  AT&T has 30 days to respond after which the commission will review the proposal and make a decision. The FCC says AT&T did not properly inform customers when reductions would happen and mow much speeds would drop. That violates transparency requirements passed in 2010.
The Verge reports Amazon is updating the Kindle Paperwhite today with a new 300 pixels per inch display. That's twice as sharp as the last iteration and the equal to the $199 Kindle Voyage. The new Paperwhite will sell for $119. You can preorder today for shipping by the end of June.
Engadget reports Dropbox has announced a new way to request files from multiple people, called File Requests. One link sent to multiple people lets them all upload files to the same folder with a maximum capacity of 2GB. None of the senders need to have a dropbox account. Pro and Basic accounts get the feature today and Business users get it in a few weeks.
Intel acquired Canadian smart-eyewear maker Recon reports CNET. Recon's Jet $700 glasses have a built-in display to show directions, activity statistics, smartphone connectivity for texts and notifications and camera for photos and videos. The Recon team will partner with Intel's New Devices Group to develop new wearables technologies. Terms of the deal weren't disclosed.
AMD unveiled several three new GPUs under the Fury name, according the Ars Technica; The flagship $649 R9 Fury X, $549 R9 Fury, and R9 Nano. All three are based on the Fiji chip an update to the GCN architecture and will feature 4GB of on-package high bandwidth memory. The R9 Fury X is comparable to Nvidia's GTX 980 Ti with 4096 stream processors, up to 1050 MHz core clock speed, 256 texture units, 64 Render Output Unit, 512 GB/s of memory bandwidth, a 67.2 GigaPixel per second fill rate and six-phase Voltage Regulator Module for overclockers. It also has a water cooled 120mm radiator. The R9 Fury will be an air-cooled version of the Fury X and the R9 Nano a low-power GPU based on the same Fiji processor. The Fury X launches June 24th, Fury on July 14th and Nano sometime this summer.
The Next Web reports researchers from Indiana, Georgia and Peking universities demonstrated a vulnerability they call "Xara" in the OS X keychain that would allow attackers to gather passwords. The group created a malicious app and got it accepted into the OS X app store. Because there is no way to verify which app owns a credential in keychain the app can get access to every password stored after it's installed. Another attack spoofs URLs to steal private token, since OS x does not check which apps are allowed to use which URL schemes. The group notified Apple of the issue on OCtober 15th and Apple asked for 6 months to fix. The problem still exists in 10.10.3 and 10.10.4.
Good news drone fans. The Next Web reports that at a congressional hearing on Wednesday, senior FAA official Michael Whitaker said commercial drone regulations "will be in place within a year." On top of that Amazon's vice president of global public policy said "We'd like to begin delivering to our customers as soon as it's approved. We will have it (the technology) in place by the time any regulations are ready."
News From You:
andrewdaley sent us this story from Ars Technica about a new exploit in the customized version of the SwiftKey keyboard bundled with the Samsung Galaxy S6, S5, and other Galaxy models. When downloading updates, the Samsung devices don't encrypt the executable file, making it possible for attackers to modify upstream traffic. The exploit was demonstrated Tuesday at the Blackhat security conference in London by Ryan Welton, a researcher with security firm NowSecure. SwiftKey said in a statement that its Google Play and iOS versions are not vulnerable. Samsung has apparently shipped a patch to wireless carriers but it's unknown if it has been applied.
dvdmon sent in the TechDirt article that the European Court of Human Rights has decided in Delfi AS v. Estonia, that websites can be liable for user comments.  The Court found the original article published by Delfi was balanced, it ruled that since the site wanted comments and made money off those pageviews, it incurs liability for what the commenters wrote. The ruling also find that since Delfi could remove comments, its filter wasn't good enough to catch all offending comments and some comments were anonymous, Delfi is liable. Europe has no equivalent to the US rules on safe harbor.
Discussion Section Links:  
Pick of the Day:
Brian write:
I'd like to recommend Security Now! on TWiT's network as a fantastic educational podcast with a large still-relevant backlog. It has all kinds of good info from how networking works to how operating systems work, along with current news and updates.
Messages:
Travis writes in:
On Monday's show (Episode 2515) Veronica mentioned her frustrations about having to use multiple different Facebook apps for things like messenger, photos, etc. I feel very much the same way as Veronica and found that Facebook has an app called Paper, which has virtually all the main Facebook features such as News Feed, groups, and yes, even messenger in a flipboard-esque layout. Another nice perk, no ads (at least as of now).
=====
Thursday's Guests: Justin Robert Young