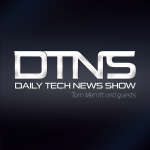 The threat to the electrical grid in the US and Europe, Amazon trying to get James Bond and stealing baseball signs with an Apple watch.
With Tom Merritt, Roger Chang and Scott Johnson.
Using a Screen Reader? Click here
Multiple versions (ogg, video etc.) from Archive.org.
Please SUBSCRIBE HERE.
Follow us on Soundcloud.
A special thanks to all our supporters–without you, none of this would be possible.
If you are willing to support the show or give as little as 5 cents a day on Patreon. Thank you!
Big thanks to Dan Lueders for the headlines music and Martin Bell for the opening theme!
Big thanks to Mustafa A. from thepolarcat.com for the logo!
Thanks to our mods, Kylde, Jack_Shid, KAPT_Kipper, and scottierowland on the subreddit
Show Notes
To read the show notes in a separate page click here!

News You Should Know
More Top Stories
Discussion

(19:05) Malicious attacks on power grid networks

Thing of the Day
Message of the Day

(31:10) Cody – Fitness trackers
(32:30) t2t2 – Round up of Estonian ID card hack
Today's Guest:
Scott Johnson