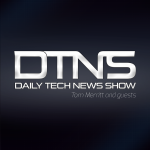 Was Hawaii mistakenly put on a ballistic missile alert by bad User Interface design? Can a push by Democrats in the Senate to Reinstate Open Internet Guidelines? And a Canadian man has been arrested for disrupting Twitch streams.
Starring Tom Merrit, Sarah Lane, Lamarr Wilson and Roger Chang
Using a Screen Reader? Click here
Multiple versions (ogg, video etc.) from Archive.org.
Please SUBSCRIBE HERE.
Follow us on Soundcloud.
A special thanks to all our supporters–without you, none of this would be possible.
If you are willing to support the show or give as little as 5 cents a day on Patreon. Thank you!
Big thanks to Dan Lueders for the headlines music and Martin Bell for the opening theme!
Big thanks to Mustafa A. from thepolarcat.com for the logo!
Thanks to Anthony Lemos of Ritual Misery for the expanded show notes!
Thanks to our mods, Kylde, Jack_Shid, KAPT_Kipper, and scottierowland on the subreddit
Show Notes
To read the show notes in a separate page click here!

Quick Hits
More Top Stories
Discussion Story (16:20)
Thing of the Day
Message of the Day

(26:50) Bruce – Facebook algorithm

Today's Contributors
Friend of the show Wil Harris is fundraising for Campaign Against Living Miserably, a charity that encourages men to get help with their mental health.