Almost every book is becoming a TV show or movie. Also we tell you how to be a part of a living creation of Alice in Wonderland and we kick off Patrick Rothfuss's Name of the Wind.
WHAT ARE WE DRINKING?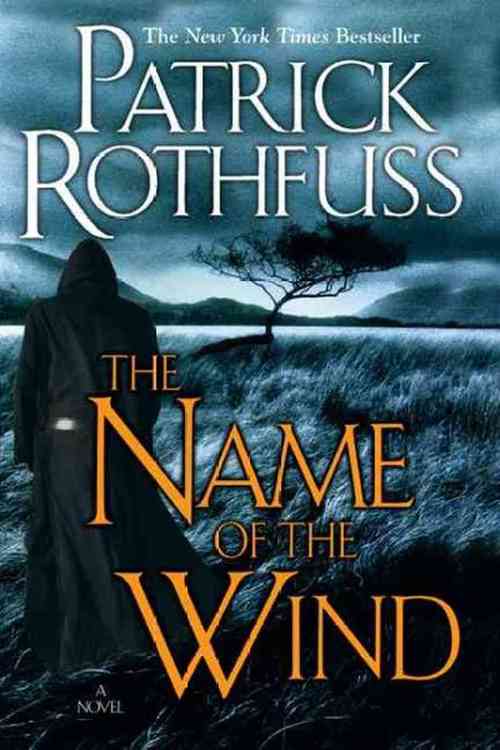 Tom: Smithwick's Irish Ale
Veronica: 21st Amendment Hell or High Watermelon

QUICK BURNS
ALAIN writes: Ghost Brigades part of the John Scalzi's Old Man's War Series is going to air on SyFy. If they keep the tone of the novels it should be pretty cool. It's nice to see the SyFy channel air more Science Fiction and Fantasy. The irony is it took other cable channels to show them that the genre is viable if done properly. Scalzi has a self-interview about the news.
Dara: A Dragonriders of Pern movie is totally happening. Probably. Maybe.
Michele: So this might make Tom happy, or not 😉 Amazon Studios picks up The Man in the High Castle.
Rob: Syfy will be adapting the magicians. That's right, not HBO, not showtime, not AMC. Syfy. Hurray?
Nokomis.FL: Starz is previewing the first episode of Ron Moore's depiction of Diana Gabaldon's 'Outlander' on their website. You don't need to be a subscriber, but you do need to be in the US.

Ben: Jonathan Pryce and Alexander Siddig (among others) have been cast for Season 5 of Game of Thrones. No sign yet of Victarion Greyjoy and unfortunately it doesn't look good for fans of Arianne Martell, so let's all revisit her picture from the Fantasy Flight Games board game and pretend.
Aubrey: There's a Kickstarter for temporary literary tattoos. "Litographs Tattoos: Wearable Tributes to Iconic Books" – I like the designs and they have a tattoo chain idea for the first 2500 pledgers to get a tattoo with a quote from "Alice's Adventures in Wonderland" so the whole book would be ""worn"" by all the backers. Pretty nifty idea, I think.
Sony stops selling ereaders

PICKS
Kaleb: Deadly Class by Rick Remender has to be the most dark and twisted comic I've ever read! Anyone who reads this comment, I highly recommend you read it.
Half A King by Joe Abercrombie just arrived at my library! I'm excited to read my first book by Abercrombie.

Out today August 5th! The Magician's Land: A Novel by Lev Grossman, Severed Souls by Terry Goodkind, The Widow's House (The Dagger and the Coin) by Daniel Abraham
NEXT Week: August 12: Fool's Assassin (Realm of the Elderlings: Fitz and the Fool Trilogy) by Robin Hobb
Find more upcoming releases at swordandlaser.com/calendar
BARE YOUR SWORD
Thane: Author or Book-Related Dreams?
Dave: SDCC Epic Fantasy panel: Putting the Epic in Epic Fantasy

BOOK OF THE MONTH DISCUSSION

The Name of the Wind by Patrick Rothfuss