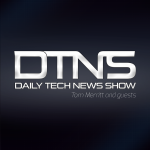 Eric Olander is on to chat about Huawei, Xiaomi, and the coming disruption in smartphones that has Samsung and Apple in its sites. Also how Microsoft is fighting the US government.
Multiple versions (ogg, video etc.) from Archive.org.
Please SUBSCRIBE HERE.
A special thanks to all our Patreon supporters–without you, none of this would be possible.
If you enjoy the show, please consider supporting the show here at the low, low cost of a nickel a day on Patreon. Thank you!
Big thanks to Dan Lueders for the music and Martin Bell for the opening theme!
Big thanks to Mustafa A. from thepolarcat.com for the logo!
Thanks to our mods, Kylde, TomGehrke and scottierowland on the subreddit
Show Notes
Today's guests:  Eric Olander co-host of the weekly China in Africa podcast
Headlines
The Verge reports Samsung announced two new tablets Thursday, an 8.4-inch and 10.5-inch Galaxy Tab S. The tablets are similar to the Tab Pro and Tab 4 lines but thinner at 6.6mm and sporting Super AMOLED screens. Samsung emphasized the screens not only have 2560 x 1600 resolution but a wider color range for more natural colors. Both devices will be available beginning July 4 in Europe, and sometime in July in the US. The 16GB 8.4-inch WiFi-only tablet will run €399/$399/£349 and the 10.5-inch version €499/$499/£449. Models with LTE will follow and run about €100 more.
Forbes reports Google plans to launch a health service called Google Fit, which would aggregate data from popular fitness trackers and apps. Similar to Apple's Healthkit, the service would use an open API to allow apps to share information with the new Google Fit ecosystem. Forbes sources say the service will launch at Google I/O June 25-26. 
The Verge reports Apple announced a replacement program for European iPhone adapters sold between October 2009 and September 2012. The adapter is at risk of overheating. The affected adapter, Model A1300, was packaged in with European sales of the iPhone 3GS, iPhone 4, and iPhone 4S, and was also sold separately. Customers should book an appointment at an Apple store or authorized service provider, or contact Apple Technical Support to make the exchange.
CNET reports Facebook has updated its Messenger app for iOS and Android. Version 6.0 includes the ability to record and send video clips without leaving the app, though there's a limit of 15 seconds. Another new feature lets you press and hold the like button longer to register a "Big Like". 
PC World reports AT&T has joined Verizon in filing a friend of the court brief in support of Microsoft's resistance to hand over email from a server in Dublin, Ireland, to a US Government investigation. Microsoft argues the investigators should get an Irish judge to issue the order through the Mutual Legal Assistance Treaty or MLAT process. The US argues the location of the company, in this case Microsoft, is what matters, not the location of the server. AT&T wrote "this practice rests on an understanding that when it comes to data storage and privacy protections, location matters." And warned that if the US ignores MLAT, then other countries might too and take data from US servers. 
News From You
HobbitfromPA got a good number of upvotes on the Ars Technica story that Jonathan Daniel, the man who parodied Peoria Illinois mayor on Twitter is suing Peoria's mayor and police for violating his civil rights. Daniel created a parody account called @peoriamayor using a picture of mayor Jim Ardis. In response Peoria's mayor got Twitter to shut down the account, but also threatened to prosecute Daniel for impersonating a public official, and had police raid search and seize property. No charges of impersonation were filed, although police did charge Daniel's roommate with felony possession of marijuana.
metalfreak posted the Network World story that Google has started an open-source project called PDFium to create a PDF software library which developers can incorporate into apps on a variety of platforms. Google intends to replace its current closed-source PDF reader with the project. The rendering engine for the project was developed by Foxit, a long-time maker of PDF-reading software. The code will carry a BSD-3 clause software license.
KAPT_Kipper posted the Ars Technica story that IPv4 addresses have just about run out from all major registries. Asia's APNIC, Europe's RIPE NCC and Latin America's LACNIC will only allow operators to get one more block of 1024 addresses and then that's it. ARIN, the North America registry just reached it's last phase in April, so it's still letting ISPs come back for more for now. Only Africa's AfriNIC is continuing to supply IPv4 addresses as needed. So IPv6. You're up.
spsheridan posted the CNET story that the US Marshals Service announced Thursday  will auction nearly 30,000 bitcoins seized from Silk Road last October. The auction will take place June 27. Interested bidders mist register by June 23 and make a $200,000 wire transfer to a government bank to hold their place. The US Marshals Service will carry out the auction by selling nine blocks of 3,000 bitcoins and a tenth block of 2,657 bitcoins.
And KAPT_Kipper pointed out the BBC story that Xbox One owners complain a new TV ad featuring Breaking Bad's Aaron Paul messes with their Xbox. In the ad for the Xbox One, Paul says "XZbox On" which apparently activates some Xbox One's voice command interface turning the console on. 
Discussion Section Links: Huawei
http://blogs.wsj.com/digits/2014/06/13/huawei-renews-focus-on-europe/?mod=rss_Technology
http://www.engadget.com/2014/06/12/huawei-launches-an-online-store-to-sell-its-own-unlocked-phones/
http://www.businessweek.com/articles/2014-06-06/huawei-says-it-can-beat-xiaomi-in-race-to-be-chinas-top-smartphone-brand
http://www.businessweek.com/articles/2014-06-04/chinas-xiaomi-the-worlds-fastest-growing-phone-maker
http://www.cnet.com/pictures/xiaomi-mi3s-brings-style-to-android-pictures/
http://politicalticker.blogs.cnn.com/2014/05/28/biden-name-one-innovative-product-from-china/
Pick of the day: Tripit & FlightAware via Tom 
Monday's Guest:  Mike Schramm