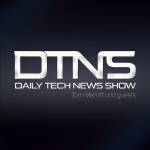 Justin Young and Iyaz Akhtar are on the show today to talk about Amazon's true intentions with the hyped up Treasure Truck. Plus theories on Apple Music continue to haunt us.
Using a Screen Reader?Click here
Multiple versions (ogg, video etc.) from Archive.org
Please SUBSCRIBE HERE.
A special thanks to all our supporters–without you, none of this would be possible.
If you enjoy the show, please consider supporting the show here or giving 5 cents a day on Patreon. Thank you!
Big thanks to Dan Lueders for the headlines music and Martin Bell for the opening theme!
Big thanks to Mustafa A. from thepolarcat.com for the logo!
Thanks to our mods, Kylde, TomGehrke, sebgonz and scottierowland on the subreddit
Show Notes
Today's guests: Justin Robert Young and Iyaz Akhtar
Engadget reports that Yahoo has partnered with Oracle to get users to try out Yahoo's third-place search engine as part of their next Java update. The update comes with a pre-checked installation box to make Yahoo the default search engine. Yahoo says the on boarding process is "highly transparent and gives users choice." Java and Yahoo Toolbar installation have a astoried history.
ZDNet reports that iPhones on the T-Mobile network have been hit by a "blue screen of death". According to the reports, iPhone 5S, iPhone 6 and iPhone 6 Plus devices running iOS 8.1 or 8.3 on the T-Mobile network are being affected by freezes, restarts and crashes. The issue is being blamed on an update pushed to the devices to enable Wi-Fi Calling. Several possible fixes have been suggested including disabling Wi-Fi Calling, disabling Voice over LTE or LTE altogether, hard reseting the iPhone, deleting old text messages from the past few days and factory restore the iPhone using iTunes. However users report mixed success. No word yet from Apple or T-mobile on fixes.
Microsoft has revealed new desktop wallpaper for Windows 10 according to the Verge. The default Windows 10 wallpaper uses a Windows logo with a twist! The logo is made entirely out of light. Microsoft used camera mapping techniques, lasers, and projectors in two custom installations in a San Francisco studio. Light beams out and around the edges of a sunbeam-like version of the Windows logo. This new wallpaper will start appearing on desktops once Windows 10 ships on July 29th.
Bloomberg reports on major protests in the French cities of Paris, Marseille, and Lyon by taxi drivers opposing Uber's operations in the country. Burning tires blocked part of the ring road around Paris and overturned vehicles, and fights were reported. Police in riot gear at one point intervened using tear gas. Roass into Roissy airport were blocked and air travelers were forced to use the train to get to that airport. France's interior minister Bernard Cazeneuve has called for a nationwide clampdown on UberPOP arguing the service represented unfair competition. Meanwhile Ars Technica reports Uber has launched a ferry service called UberBoat in Istanbul today to take passengers across the Bosphorous strait.
Ever wonder why the Amazon Echo's virtual assistant is called Alexa? That's because they're not the same thing. TechCrunch reports Amazon has freed Alexa to live on any device or app that will have her and they even gave her spending money. The Alexa API lets developers build support for Alexa into their apps, Alexa Voice Service can be integrated into hardware and the Alexa Fund is $100 million to support devs and gadget builders looking to build voice-powered stuff.
The New York Times reports Apple will pay two one-hundreths of a cent for each stream of a recording during the free trial of Apple Music — This is supposedly a similar rate to free tiers at other services. Although unlike other services, Taylor Swift has agreed to allow her new album 1989 to stream on Apple Music. All of this hooplah leads up to the launch of Apple Music on June 30th. The Beats One radio station launches that morning, too with Zane One's interview of Eminem.
News From You: 
metalfreak flagged an Ars Technica writeup of an interesting broadband service provided home security firm Vivint. It's 100 Mbps wireless service provided by identifying hub homes that get the service for free. In exchange for the service, Vivint mounts three antennas on top of hub homes. The hub receives signals from fiber-connected tower in the 27GHz spectrum then broadcasts service to around 128 homes in a 1,000 foot radius over the 5GHz system. The software and hardware were designed by Vivint to avoid interference. ReadJon Brodkin's excellent article for more detail.
techstress sent us the Kurzweil AI report that Stanford University scientists have invented a low-cost 1.5-volt water splitter that uses a single nicel-iron oxide catalyst to produce both hydrogen and oxygen gas for more than 200 hours continuously. The researchers believe that the device, described in in Nature Communications, could provide a renewable source of clean-burning hydrogen fuel for transportation and industry.
the_corley sent us this story from R&D Magazine about a team led by Professor Debashis [Da-bash-ee's] Chanda at University of Central Florida's NanoScience Technology Center and College of Optics and Photonics that has created the first full-color flexible thin-film reflective display. Applied voltage changes an interaction between liquid crystal molecules and plasmon waves on the nanostructured metallic surface. In simple terms it makes it reflect a different color of light thus changing the apparent color of the material. The display is only about few microns thick, compared to a 100-micron-thick human hair. Professor Chanda said it could change not only electronic displays but camouflage, clothing, and more.
aggblade submitted the Toucharcade version of this story but everyone is reporting that Apple has joined Google in removing apps featuring the the flag of the Army of Northern Virginia, commonly known as the Confederate Battle Flag. The flag has caused controversy because of its use by racist individuals and groups. The apps being pulled have included some civil war-based games that used the flag to identify southern soldiers, which has caused another, much smaller, controversy.
Discussion Section
Pick of the Day
Andy from CT here:
I thought I'd point out a great two factor authentication tool that works with LastPass called Duo. Duo, www.duosecurity.com, is a two factor authentication app that works with your mobile device to give you quick access to a second factor approval. It works with many apps, is easy to set up with LastPass, supports the fingerprint reader on your phone and best of all is free for personal use. They recently announced Apple Watch compatibility so you can authenticate a second factor on your watch if you are so inclined. I set up Duo at work as an alternative to RSA hard tokens and it's been big hit with everyone who's tried it. You can set up pin codes as an alternate to the device should you not have your phone, or it can call a phone number you designate and read you your pin as a backup. There are lots of other security features and options for the Enterprise that are really neat – check it out!
Thanks Tom, great show!!
Messages 
Brandon Writes:
Hi Tom!
Co-Exec producer here! Just wanted to ring in on the Windows 10 retail USB rumor brought up on Wednesday's show. I work on the software buying team for a large US retailer and we have not heard anything about these alleged USBs yet. The USB format makes sense for ultra books and 2-1/Hybrid devices, but the rumored Win 10 price points are the same as current Win 8.1 price points of $119.99 and $199.99; which IMO doesn't support a more costly format to switch from CD's to USB's. Just my .02!
Thanks again!
From Mike:
I think Lexus creating a hover board is more of a research endeavour into new forms of automotive suspensions. Cars already use magnets today to create better suspensions for racing or maybe comfort so this could be research towards that. This could be something they are researching for a racecar or their Lexus LF-a rich boy toy.
Here is an article that might be cool to show how magnets are used today.
http://jalopnik.com/5932764/how-magnets-make-the-camaro-zl1-dance-around-a-race-track
==
Friday's Guests:  Darren Kitchen & Len Peralta