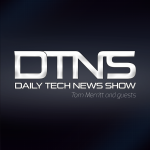 Jonathan Strickland is on the show to help explain how two self-driving cars did NOT almost crash and why it is that we have to explain that. Also a new fiber tech could unleash crazy Internet speeds. And Len Peralta captures it all in art.
Using a Screen Reader? Click here
Multiple versions (ogg, video etc.) from Archive.org
Please SUBSCRIBE HERE.
A special thanks to all our supporters–without you, none of this would be possible.
If you enjoy the show, please consider supporting the show here or giving 5 cents a day on Patreon. Thank you!
Big thanks to Dan Lueders for the headlines music and Martin Bell for the opening theme!
Big thanks to Mustafa A. from thepolarcat.com for the logo!
Thanks to our mods, Kylde, TomGehrke, sebgonz and scottierowland on the subreddit
Show Notes
Today's guests: Jonathan Strickland of howstuffworks.com and Len Peralta, artist
Check out Len's amazing art from this week's show celebrating "The Strickman"
Headlines:
Geekwire obtained a company memo sent by Satya Nadella to Microsoft employees revealing the company's new mission statement is To "empower every person and every organization on the planet to achieve more." He added that the company could achieve the mission with 3 interconnected "bold ambitions." One: Reinvent productivity and business processes. Two: Build the intelligent cloud platform and Three: Create more personal computing. In a related story someone created styamania shirts at teespring.com/satyamania
The Next Web notes Lenovo is looking for feedback on whether it should build a new ThinkPad with a classic ThinkPad look. The laptop would have modern components in the classic design featuring the old rubberized paint, the classic multicolor ThinkPad logo. And the whole thing would be 18-millimeters thick. So thinner than the original.
Physics World explains the work of Nikola Alic and colleagues at the University of California San Diego that could double the capacity of fiber-optic cables. One limit on Fiber optic cables is noise. Some noise comes from amplifiers used to boost the signal every 100 km or so. The other is caused by the power of the signal. The higher the power the more noise. This second is a non-linear, but deterministic function that can be calculated and adapted to. The problem is that laser frequencies drift a bit, so nobody could factor out the noise, until now. The researchers used a "frequency comb" basically a signal that acts as a ruler showing what the actual frequency of the laser is. That way you can boost the signal, then factor out the noise based on the frequency comb. That means the signal can be at a higher power, travel longer, use fewer amplifiers and carry more data. The research is published in the journal Science.
Engadget reports the second-generation FLIR One thermal camera is available for iOS devices with an Android version shipping in July. It's a standalone device with it's own battery that attaches by the lightning port or microUSB. You can preorder now for $250 and the first-generation which came in a phone case sells for $150.
9 to 5 Mac noticed that the Apple Watch is coming to the Netherlands Sweden and Thailand on July 17th. The Apple Watch goes on sale today in Italy, Mexico, Singapore, South Korea, Spain, Switzerland and Taiwan.

The Next Web reports that OnePlus will launch its next phone, the OnePlus2 (does this mean we can call it the Three for short?) on July 27th. The device will have a USB-C port, a Qualcomm Snapdragon 810 version 2.1 chipset under the hood and it will run OnePlus' Android-based OxygenOS. The OnePlus 2 will launch with a VR experience usable with a specific cardboard viewer. You'll need an invite to buy one, I mean the two the one plus .. to buy it.
Tech Crunch reports that Tumblr has launched "Tumblr TV", showing trending animated GIFs, one after the other, in a full screen viewing mode with play, pause, forward and backward at tumblr.com/tv. Trending GIFs are determined by a variety of factors, including the freshness of the GIF and recent engagements. They are only pulled from Tumblr itself but Bill Eager, Tumblr Product Engineer, said "GIFs are a core feature of Tumblr."
The Next Web reports that OneWeb has closed a $500 million funding round to build a satellite system to provide affordable broadband services across the globe. Airbus will build more than 900 satellites for the project, 648 of which will be launched and the rest kept as spares. OneWeb plans more than 65 launches starting in 2017, including 39 from Virgin Galactic and 21 from Europe's Arianespace using Russian-made Soyuz rockets. The project is slated to launch in 2019.
And a followup. Apple told TechCrunch "We are not removing apps that display the Confederate flag for educational or historical uses" and is working with developers to quickly get their games reinstated to the App Store.
News From You: 
merelyjim shared that a senior U.S. official has confirmed to the Daily Beast that attackers accessed the intimate personal details of government workers found in the "adjudication information", a file compiled on employees and contractors applying for security clearances. That information includes details about workers' sexual partners, drug and alcohol abuse, debts, gambling compulsions, marital troubles, and any criminal activity. Three former U.S. intelligence officials told The Daily Beast that the adjudication information are effectively dossiers on current and former government employees. White House officials previously acknowledged the breach of information found in Standard Form 86.
starfuryzeta sent us this Engadget report on Audi's partnership with a German team called "Part-Time Scientists" competing in Google's Lunar XPRIZE. Audi says it's providing four-wheel drive tech, as well as expertise in lightweight construction and piloted driving. In return the rover will now be called the Audi Lunar Quattro Moon Rover. Google's Lunar XPRIZE offers a $30 million prize for the first team to get a rover to the moon, cover 500 meters of it, and broadcast high-definition video back to Earth as it goes.
And finally gowlkick submitted the Ars Technica story clarifying that despite headlines you will see in every major news outlet around the world, two self-driving cars did not almost crash. What did happen was a Delphi self-driving car was about to change lanes and noticed that another car ahead of it was moving into that lane and so it waited until it was safe to change lanes. The car ahead of it just happened to be a Google self-driving car.
Discussion Section
http://arstechnica.com/cars/2015/06/no-2-self-driving-cars-didnt-have-a-close-call-on-silicon-valley-streets/
http://www.reuters.com/article/2015/06/26/us-autos-selfdriving-nearmiss-idUSKBN0P601T20150626
Pick of the day
| | |
| --- | --- |
| My pick of the day is Jonathan Strickland because its his birthday. Happy birthday Mr Strickland from Trinidad and Tobago.From Marlon " the guy from Trinidad" | ColbertLateShow.com |
| Jennie's pick today is Stephen Colbert's new Colbr app and accompanying podcast. The App is iOS only, but all the content will also land on ColbertLateShow.com. But it's the podcast that Jennie really loves, b/c it's a look inside the ramp up for the Late Show launch on September 8. After all the years of hearing Stephen Colbert the character, it's fascinating to hear Stephen Colbert the writer and comedian speak with his long-time creative collaborators. The podcast is also available solo, everywhere podcasts are. | & Colbr app on iOS |
| Send your picks to feedbackatdailytechnewsshow.com and you can find MY picks at | http://www.dailytechnewsshow.com/picks/ |
Messages 
Hi Tom, Jennie and the Friday crew,
Great to hear you cover John Brodkin's piece on Vivint. I live in one of the first neighborhoods where they rolled out wireless broadband service a couple of years back. When their salesman stopped by, I signed up right away, eager to have an alternative to Comcast. I experienced the early stability problems Brodkin mentions in the article. I couldn't keep my home connected to the hub home even though it was right across the street and I ended up having to go back to Comcast. (Can't have Netflix cutting out on the kids on a Saturday morning.) Because their technicians couldn't solve my connectivity issues, they had no problem letting me out of the 2 year contract I had signed. My neighbors who serve as hub homes report that the 28GHz connections they have are pretty stable. So if they've improved the 5 GHz home to home connections, they've got a viable service on their hands.
And even though I didn't stick with Vivint myself, when I called Comcast to sign back up, I told the rep I was in a neighborhood that had Vivint wireless broadband and I was able to negotiate a comparable price on my new service. Yay for competition.
Proud Patreon supporter,
Nate
From the windy west bench of the Salt Lake Valley
==
Apurva commented on the blog about an LA Times story describing droine flyers disrupting firefighting efforts in Big Bear lake: This is an example of a consequence that is ignored or quickly dismissed by drones enthusiasts pushing the FAA to rush rules for allowing more drones. While the early enthusiasts might be involved and know all the rules, most new users will not be as responsible. The vast majority that will take this up as prices drop will be 'knuckleheads' (and this is a legal term now, see the recent 9th circuit ruling regarding a man who pointed a laser at a plane) who will not know the rules or care. Their first thought will be, "Won't it be cool if I could get a aerial video of the forest fire."
Monday's guest: Veronica Belmont